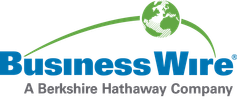 WESTINGHOUSEN JOHTAMA KONSORTIO SAAVUTTANUT VÄLITAVOITTEEN EUROOPASSA KÄYTÖSSÄ OLEVIEN VENÄLÄISSUUNNITTEISTEN REAKTORIEN POLTTOAINETOIMITUSTEN DIVERSIFIOINNISSA
Westinghouse Electric Company ja sen kahdeksan Eurooppalaista konsortiokumppania ovat saavuttaneet tärkeän välitavoitteen Euroopan ydinpolttoainehuollon diversifioinnissa. Konsortio on hyväksynyt VVER-440 polttoainenipun konseptisuunnitelman, joka on paranneltu versio Westinghousen edellisestä, Loviisan ydinvoimalaitokselle vuosina 2001-2007 toimitetusta, polttoaineesta.
"Tämän tärkeän aloitteen myötä vahvistamme Euroopan energiaturvallisuutta toimittamalla polttoainetta venäläissuunnitteisiin VVER-440 reaktoreihin," kertoo Westinghousen Pohjois- ja Itä-Euroopan varatoimitusjohtaja Aziz Dag. "Westinghouse on sitoutunut toimittamaan asiakkailleen innovatiivista VVER-440 polttoainetta, jolla on ensiluokkaiset turvallisuus- ja laatuominaisuudet, ja joka turvaa huoltovarmuuden".
Seuraavaksi polttoaineen lisensointiin ja käyttöön kussakin Euroopan maassa tarvittavat menetelmät ja metodologiat viimeistellään. Kaikki tärkeimmät aktiviteetit ovat aikataulussaan ja projekti päättyy lokakuussa 2017.
Westinghouse on johtanut European Supply of Safe Nuclear Fuel (ESSANUF) -projektia syyskuusta 2015 alkaen. Kumppaneina projektissa ovat Lappeenrannan teknillinen yliopisto (LUT), VUJE, ÚJV Řež, National Nuclear Laboratory (NNL), NucleoCon, National Science Center Kharkov Institute of Physics and Technology (NSC KIPT), the Joint Research Centre of the European Commission in Karlsruhe (JRC- Karlsruhe) ja Enusa Industrias Avanzadas (ENUSA). Hanketta rahoitetaan Euroopan Unionin (EU) Euratom Research and Training (2014-2018) -ohjelmassa, joka on osa EU:n Horisontti 2020 (H2020) tutkimus- ja innovaatio-ohjelmaa (Grant Agreement 671546).
Katso lähdeversio osoitteessa businesswire.com: http://www.businesswire.com/news/home/20170628005823/fi/
Contact information
Westinghouse Electric Company
Sarah Cassella, +1 412-374- 4744
Manager, External Communications
Email: cassels@westinghouse.com
Tietoja julkaisijasta
Business Wire
http://www.businesswire.com
For more than 50 years, Business Wire has been the global leader in press release distribution and regulatory disclosure.