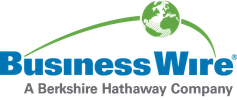 Westinghousen johtama konsortio valmiina toimittamaan polttoainetta Euroopan VVER-440-reaktoreihin
Westinghouse Electric Company ja sen kahdeksan eurooppalaista konsortiokumppania ilmoittivat tänään päättäneensä onnistuneesti EU:n rahoittaman hankkeen, jonka tavoitteena oli monipuolistaa ydinpolttoaineiden toimituksia Euroopassa toimiviin VVER-440-reaktoreihin.
Konsortio on kehittänyt polttoaineen konseptisuunnitelman ja määrittänyt, miten valmistus- ja toimitusketju voidaan ottaa uudelleen käyttöön VVER-440-polttoainenippujen kokoamista ja kuljetusta varten. Ratkaisu vastaa Westinghousen ja ENUSAn Loviisan ydinvoimalaitokselle vuosina 2001–2007 toimittamaa polttoainetta. Tähän liittyen konsortio on polttoainesuunnitelman lisäksi laatinut ja vahvistanut uuden polttoainesuunnitelman lisensointiin ja käyttöön sovellettavat menetelmät ja metodologiat.
"Tämä hanke on valmistellut meitä erinomaisesti VVER-440-polttoaineen valmistamiseen ja toimittamiseen eurooppalaisille ydinvoimalaitoksille. Siten on saatu aikaan varteenotettava vaihtoehto nykyisille yhden polttoainelähteen toimituksille", kertoo Aziz Dag, Westinghousen Pohjois-Euroopan varatoimitusjohtaja. "Monet Itä-Euroopan valtiot ovat hyvin riippuvaisia ydinenergiasta, ja siksi niiden energiaturvallisuuden vahvistaminen on strategisesti erittäin tärkeää."
Westinghouse on johtanut European Supply of Safe Nuclear Fuel (ESSANUF) -hanketta syyskuusta 2015 alkaen. Sen kumppaneita ovat VUJE, ÚJV Řež, Lappeenrannan teknillinen yliopisto (LUT), National Nuclear Laboratory (NNL), NucleoCon, National Science Center Kharkov Institute of Physics and Technology (NSC KIPT), Euroopan komission yhteinen tutkimuskeskus Karlsruhessa (JRC-Karlsruhe) ja ENUSA Industrias Avanzadas (ENUSA). Hanke rahoitetaan Euroopan unionin Euratomin tutkimus- ja koulutusohjelmassa (2014–2018), joka on osa EU:n tutkimuksen ja innovoinnin puiteohjelmaa Horisontti 2020 (H2020) (avustussopimus 671546).
Tämän ilmoituksen alkuperäiskielinen versio on tekstin ainoa virallinen versio. Käännös on tarjolla vain lukijan mukavuuden vuoksi, ja sitä tulee verrata alkuperäiskieliseen versioon, joka on ainoa oikeudellisesti todistusvoimainen teksti.
Katso lähdeversio osoitteessa businesswire.com: http://www.businesswire.com/news/home/20180313005767/fi/
Contact information
Westinghouse Electric Company
Sarah Cassella, +1 412 374 4744
Johtaja, ulkoinen viestintä
cassels@westinghouse.com
Tietoja julkaisijasta
Business Wire
http://www.businesswire.com
For more than 50 years, Business Wire has been the global leader in press release distribution and regulatory disclosure.