When 4G was introduced people around the world laughed at Finns – DNA Vice President describes how the joking ultimately turned into wonder and why Finland became a 5G pioneer that is letting go of old technology
In August 2021, DNA announced that it is closing its 3G network in Finland, bringing an end to an era of one mobile technology. Few people know that the reason behind Finland being able to abandon old forms of technology and quickly adopt new ones is a special Finnish characteristic that was once made fun of abroad. The jokes have transformed into wonder: how is a small northern country able to do this? The answer can be found in Finland's long history with mobile and network technology and an exceptional pricing model.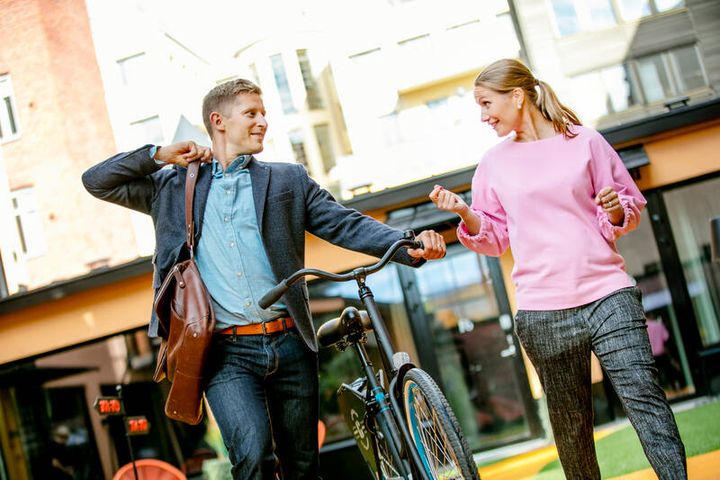 This is where it all began
The launch of the GSM second generation mobile phone system 30 years ago revolutionized the everyday life of Finns in one fell swoop: communication between people became easier as you could now take your mobile phone with you anywhere you went, and a single charge would keep it working up to a week. The transformation also brought with it text messages, data and the first mobile games.
"In Finland, the prices of GSM subscriptions fell rapidly and the entire nation's interest toward mobile phones grew. Soon, Finns were recognized abroad for always talking on their mobile phones," says Pekka Väisänen, Senior Vice President of Consumer Business at DNA.
"We have been competing in telecommunications since the 19th century. In other countries, the market was dominated by state monopolies and development did not take off as smoothly. In addition to the state-owned operator Tele, Finland also had local telephone companies that already had most Finns as customers. For this reason, switching to a GSM subscription as a customer of a familiar telephone company was natural," says Väisänen.
Finland relies on speed-based pricing
With the introduction of 3G, the first smartphones came on the market in the early 2000s, and for the first time, mobile data was considered a serious innovation: development of devices now focused on data and applications instead of calls.
"The change was immense when the development of applications for various needs began. As applications became commonplace, the need for mobile data also started to grow in an unprecedented way," Väisänen explains.
"Finland adopted a pricing model that differs from those of other countries. In the pricing model, the price of the subscription was based on the speed of the connection, instead of the amount of data used. This customer-oriented pricing model resulted in consumers becoming accustomed to using mobile data everywhere. Customers did not have to worry about unexpected bills for mobile data usage. Due to high mobile network data volumes, Finnish operators must invest heavily on the quality of networks and the latest technologies. The speed-based pricing model adopted in Finland explains why Finns use significantly more mobile data compared to the rest of the world."
4G made social media and streaming services possible
When 4G arrived in Finland in the 2010s, the greatest change was the further speeding up of the mobile network and the decrease of network delay. New device and network capabilities were introduced, and the ways in which phones could be used became in even more versatile. This made services such as social media and streaming services possible. Furthermore, it enabled homes to enjoy a higher quality broadband connection via the mobile network.
"In Finland, the nationwide 4G network was constructed faster than in many other countries, and consumers quickly adopted the new technology. Finnish operators continued to use the fixed speed-based pricing model familiar from the 3G era. Pricing based on data consumption is the prevailing model nearly everywhere else in the world. This has led to significant differences in how we use our phones. In other countries, consumers look for free Wi-Fi networks whenever possible to cut down on mobile data usage and get a better quality of service. In Finland, consumers prefer to turn off Wi-Fi, because the mobile network usually provides a more reliable connection at no extra charge. Customer-oriented pricing and high-quality mobile connections have made customers committed to mobile and inspired rapid introduction of new mobile technology," Väisänen sums up.
"The customer-oriented, speed-based pricing model has also proven to be profitable for Finnish operators. Consumers are prepared to pay for a faster connection as long as the monthly fee remains fixed. Until recent years, Finland's divergent pricing model was mainly laughed at abroad, but many foreign operators have now understood the logic and consider switching to a similar model."
Finland has the lead in building a 5G network
According to Väisänen, 5G brings with it many new features the implementation of which was not possible with previous mobile technologies. Previous challenges included issues such as connection speeds dropping when people watched streaming services on multiple devices at the same time. With 5G, some of the capacity can be reserved for a specific purpose.
"This enables the operator to make a clear service promise on connection speeds, for example. In the past, this was only possible with fixed networks. Such connection speed promises have been made with services such as DNA Koti 5G and business services. Quality of service is critical to Finnish customers, which is why operators compete on who can first build a network using new technology. It is no wonder that Finland is once again significantly ahead of others in the introduction of 5G," Väisänen says.
"Rapid technological development also allows for seamless winding down of old technology. For example, last year, only approximately two percent of mobile data was transferred via DNA's 3G network, which we are closing down by the end of 2023. This frees up resources for 4G and 5G connections, enabling an even better customer experience in the future."
"Many wonder why we have decided to close the 3G network instead of the 2G network. The reason is that there are still a small number of old mobile devices in use in Finland that only support 2G technology, while all 3G devices also support 2G technology. Thus, 2G technology is more flexible than 3G for bringing to end the lifecycle of devices based on old technology. This means that the winding down of the 3G network will not completely stop older devices from working, as would happen if we were to close the 2G network," Väisänen explains.
Why this is relevant now?
The year 2021 is the 30th anniversary of the first GSM call made in Finland
More information:

Pekka Väisänen, Senior Vice President, Consumer Business, DNA Plc, tel. +358 (0)44 040 0168, pekka.vaisanen@dna.fi
DNA Corporate Communications, tel.+358 44 044 8000, communications@dna.fi
About DNA Oyj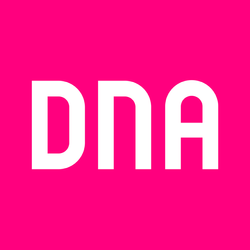 DNA Oyj
PL 10
01044 DNA
http://www.dna.fi
DNA is one of the leading telecommunications companies in Finland. We want to make our customers' daily lives less complicated. We offer connections, services and devices for homes and workplaces, contributing to the digitalisation of society. DNA's customers are continuously among the world mobile data usage leaders. DNA has about 3.6 million subscriptions in its fixed and mobile communications networks. The company has been awarded numerous times as an excellent employer and family-friendly workplace. In 2020, our total revenue was EUR 934 million and we employ about 1,600 people around Finland. DNA is a part of Telenor Group, a leading telecommunications company across the Nordics. More information: www.dna.fi, Twitter @DNA_fi, Facebook @DNA.fi and LinkedIn @DNA-Oyj.