WiFi calls for DNA's consumer customers
WiFi calls improve coverage at sites that are difficult for the mobile network, and their pricing is extremely clear: WiFi calls are charged abroad in the same way as calls from Finland.
By using WiFi calls, a user can save on call costs when travelling, especially when travelling outside the EU and calling other Finnish subscriptions: a WiFi call placed abroad to a Finnish subscription costs the same as a normal-rate domestic call. Calls made to other than Finnish subscriptions are charged as international calls made from Finland. 
A user of WiFi calls does not have to learn about coverage areas, because the network is available wherever there is a WiFi network, i.e. a wireless local area network. In addition to households, WiFi networks are typically available in public areas such as shopping centres, office buildings, hotels, restaurants, airports and railway stations.

WiFi calls improve indoor coverage at sites that are difficult for the mobile network. For example, in low-energy buildings, a WiFi call is highly likely to work well, even if there are challenges in mobile network coverage. In technical quality, DNA's WiFi calls rival even mobile network calls.

"Together with device and network equipment manufacturers, we have managed to improve the quality and reliability of WiFi calls significantly during the past year. Now they are of such a high quality that it is the right time to start offering them to customers," says Cedric Kamtsan, Vice President of DNA's Handset Business.

Phones and subscriptions suitable for WiFi calls

Phones that can be used for WiFi calls have become more common in the market over the past year. WiFi calls are currently possible with at least the following phones:

• Honor 10, Honor 10 View, Honor 9, Honor 9 Premium
• Huawei P20, P20 Pro, P20 Lite, P Smart, P10, P10 Plus and P10 Lite
• Huawei Mate 10, Mate 10 Pro and Mate 10 Lite
• Samsung Galaxy S9, S9+, S8, S8+, S7, S7 Edge, S6, S6 Edge and S6 Edge+
• Samsung Galaxy Note 8
• Samsung Galaxy A8, A6, A6+, A5, A3 (2016 or more recent version)
• Samsung Galaxy XCover 4
• Samsung Galaxy J7, J5, J3 (2017 and more recent models)
• Sony Xperia X
• Sony X compact
• Sony Xperia XZ
• Sony Xperia XZ Premium ja Compact
• Sony Xperia XZ1 and XZ1 Compact
• Sony Xperia XZ2 and XZ2 Compact
The phone must have the WiFi call feature activated, and the subscription must be DNA Super 4G Rajaton, DNA Nopea 4G Jämpti, DNA Rajaton, DNA Paketti or DNA Jämpti. Depending on the administrator, the wireless local area network found by the phone may be named differently, e.g. as a WLAN or a Wi-Fi network. When these conditions are met, both calls that are placed and calls that are received are automatically carried as WiFi calls.
During the year, WiFi calls will also become available in many DNA consumer subcriptions.
Further information:
Cedric Kamtsan, Vice President, Handset Business, DNA Plc, tel. +358 (0)44 906 2377, cedric.kamtsan@dna.fi
DNA Corporate Communications: tel. +358 (0)44 044 8000, communications@dna.fi
Tietoja julkaisijasta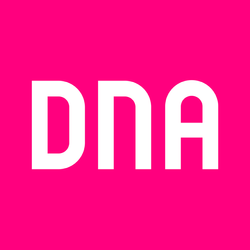 DNA Oyj
PL 10
01044 DNA
http://www.dna.fi
DNA Plc is a Finnish telecommunications group providing high-quality voice, data and TV services for communication, entertainment and working. DNA is Finland's largest cable operator and the leading pay TV provider in both cable and terrestrial networks. For DNA, the key area for growth in corporate business is the new way of working, independent of time and place, facilitated by smart terminal devices, diverse communications services and rapid connections. In 2017, DNA recorded net sales of EUR 886 million and an operating profit of EUR 124 million. DNA has more than 3.9 million subscriptions in its fixed and mobile communications networks. The Group also includes DNA Store, Finland's largest retail chain selling mobile phones. DNA shares are listed on Nasdaq Helsinki Ltd. For further information, visit www.dna.fi or follow us on Twitter @DNA_fi and Facebook.