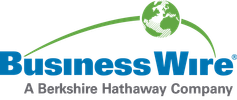 WorldRemit Raises $40M to Target 10 Million Customers and Continue Rapid Growth in Nordics
Leading digital money transfer service WorldRemit has raised $40 million to drive its next phase of growth, supporting its plan to serve 10 million customers connected to emerging markets by 2020. The Series C funding round brings the total amount raised to $220m.
Currently sending from over 50 countries to 148 destinations, the funding will be used to expand WorldRemit's mobile-first, digital service into new markets, and deepen investment in existing markets, such as in Norway, Sweden and Denmark.
With the Nordic countries pointing the way to cashless societies, the region has been fast to adopt WorldRemit's mobile-first service, with more than 35% year-on-year growth last year.
The Series C round was led by LeapFrog Investments, with significant participation from existing investors Accel and TCV.
WorldRemit handles a growing share of the $600 billion migrant money transfer market - better known as remittances. The company is a global leader in international transfers to mobile money accounts - an emerging market technology where a customer's phone numbers acts like a bank account to hold funds.
LeapFrog is the largest dedicated equity investor in financial services and healthcare for emerging market consumers, supporting fast-growth firms that deliver social impact alongside commercial returns by empowering low-income customers. LeapFrog's existing portfolio reaches 111 million people.
Ismail Ahmed, founder and CEO at WorldRemit, comments: "This new funding will fuel our growth, and help bring our service to millions more customers across the globe. We are pleased to attract LeapFrog Investments, a strategic investor whose profit with a purpose mission is aligned with ours".
Since its last funding round in 2015, WorldRemit has launched 206 new services across the globe and has grown its transaction volume by 400%. Last month WorldRemit became Arsenal FC's first-ever online money transfer partner.
This latest funding round follows a Series B investment raised from TCV in 2015 and a Series A from Accel and Project A in 2014 - then one of the largest ever Series A rounds in Europe.
NOTES TO EDITORS
About WorldRemit
WorldRemit was founded in 2010 by Ismail Ahmed, a remittance specialist and former compliance advisor to the United Nations. Personal experience of using money transfer agents convinced Ismail that technology could improve the sending process, enhance compliance and reduce costs to the customer.
In November 2017 WorldRemit became Arsenal FC's first-ever online money transfer partner in a global sponsorship deal for all Premier League, League Cup and FA Cup games. In June 2017 WorldRemit added Android Pay to its service, offering a new way for WorldRemit's Android Pay users to safely and securely send money to 130 million mobile money accounts accessible via its network.
WorldRemit has secured $220 million in funding backed by Accel and TCV – early investors in Facebook, Spotify, Netflix and Slack - and LeapFrog. WorldRemit's global headquarters are in London, UK with regional offices in the United States, Canada, South Africa, Japan, Singapore, the Philippines, Australia and New Zealand.
For more information, please visit the WorldRemit web site at www.worldremit.com.
About LeapFrog Investments
LeapFrog invests in extraordinary businesses in Africa and Asia. We partner with their leaders to achieve leaps of growth, profitability and impact. LeapFrog companies now operate across 33 markets reaching 111 million people with financial services and healthcare. Over 93.8 million of those are emerging consumers, often accessing insurance, savings, pensions, credit and healthcare for the first time. LeapFrog companies provide jobs and livelihoods to over 114,626 people. These companies have grown on average by 43.3 per cent per annum since LeapFrog's investment. LeapFrog was recently named by Fortune as one of the top five companies changing the world, the first private equity firm ever to be listed. www.leapfroginvest.com @leapfroginvest
About Accel
Accel is a leading venture capital firm that invests in people and their companies from the earliest days through all phases of private company growth. Atlassian, Algolia, Avito, Cloudera, Crowdstrike, Deliveroo, DJI, Dropbox, Etsy, Facebook, Flipkart, Funding Circle, Kayak, QlikTech, Slack, Spotify, Supercell and WorldRemit are among the companies the firm has backed over the past 30 years. The firm seeks to understand entrepreneurs as individuals, appreciate their originality and play to their strengths. Because greatness doesn't have a stereotype. For more, visit www.accel.com, www.facebook.com/accel or www.twitter.com/accel.
About TCV
Founded in 1995, TCV provides capital to growth-stage private and public companies in the technology industry. TCV has invested over $9 billion in leading technology companies and has helped guide CEOs through more than 100 IPOs and strategic acquisitions. TCV investments in the financial technology sector include Automated Trading Desk, Avalara, AxiomSL, CCC Information Services, Envestnet, FX Alliance, Green Dot, iPipeline, Lynk Systems, MarketAxess, Payoneer, Retail Merchant Services (RMS), Solarc, Riskmetrics Group, Tastyworks, thinkorswim, and WorldRemit. TCV's internet and software investments include Altiris, Dollar Shave Club, ExactTarget, Expedia, Facebook, Fandango, GoDaddy, Genesys Software, HomeAway, Merkle, Netflix, Redback Networks, Rent the Runway, Sitecore, Splunk, Spotify, VICE Media, and Zillow. TCV is headquartered in Palo Alto, California, with offices in New York and London. For more information about TCV, including a complete list of TCV investments, please visit http://www.tcv.com.
Photo Media Pack
View source version on businesswire.com: http://www.businesswire.com/news/home/20171206005227/en/
Contact information
WorldRemit
Lucas Germanos, +44 207148 6118 (ext. 775)
Global Lead, PR and Media Relations
lgermanos@worldremit.com
Tietoja julkaisijasta
Business Wire
http://www.businesswire.com
For more than 50 years, Business Wire has been the global leader in press release distribution and regulatory disclosure.