Worried about the content your child is seeing online? Survey: How Finnish parents agree on the rules and restrictions related to phone use with their children
According to DNA's recent school survey, parents are concerned about the kind of material children are seeing when they use social media and the Internet on their phone. In addition to jointly agreed rules, parents monitor and restrict the phone use of especially young children. Luckily, in addition to both rules and learning together, there are various services available to ease these worries.
Parents consider harmful content, such as contacts or sites having to do with drugs, sex and violence, to be the greatest risk to children and young people using their mobile phones. Of the parents of children aged 5 to 12 who participated in the school survey, 61% considered this a risk, compared to 55% of the parents of children aged 13 to 16.
"Fortunately, the risks considered to be the greatest were also the ones that the lowest number of participants had faced. Only 13% of parents of children under the age of 12 and 16% of parents of older children had learned that their child has visited harmful sites. The risks sadly materialised this spring, as many children saw war-related material on TikTok, for example. Although it is important for children to learn digital skills and to communicate, it is the parent's responsibility to consider what the child should be watching and using on their phone. Talking about any concerns is also important", says Sami Aavikko, CEO, DNA Store Ltd.
The survey, produced jointly by DNA and Nepa, was conducted using an online panel from 10 to 18 February 2022. One thousand parents of children aged 5 to 16 responded to the survey. The annual survey examines the phone use of Finnish children and young people, as well as the factors influencing the purchase.
Jointly agreed rules for phone use
The school survey shows that it is common for parents to agree on the rules of phone use with their children of all ages. 68% of the parents of children aged 5 to 12 and 60% of the parents of children aged 13 to 16 said they do so. The most common rules relate to taking care of and answering the phone.
"Many families also talk about how the phone is used: what you are allowed to publish and where, what kind of language should be used online and in messages, and the sharing of personal information. These are important things to go through for the child or young person to use the Internet safely", Aavikko says.
In many families, material about the war in Ukraine on social media and online has increased parents' concerns specifically about how the phone is used and for what purpose. DNA cooperates with responsibility partners on these issues. For example, DNA's long-term partner SOS Children's Village has published good guidelines (in Finnish) for parents on how to talk with a child about feelings caused by the war, for example.
"Conversing with the child or young person is the best way to stay on the map about what they are doing on the phone and the kind of material they see there. The best option is to let the child show and tell what they are doing with the phone or what pages they are visiting", Aavikko says.
Monitoring and restrictions
The younger the children, the more parents monitor and restrict their phone use. Only 6% of the parents of children aged 5 to 12 reported that they do not restrict their child's phone use in any way. The corresponding figure among the parents of teenagers was 26%.
"Clearly, children over the age of 12 are allowed to use their phone more freely, with trust that they know how to do so sensibly. I understand that parents are tempted to read the messages of especially younger children, but it is good to remember that the confidentiality of communications also applies to children. The parent must have a compelling reason, such as a suspicion of bullying or shady contact, to access the child's phone", Aavikko points out.
43% of the parents of younger children said that they check their child's phone regularly, compared with only 14% of the parents of those aged 13 to 16. 41% of the parents of children aged 5 to 12 also reported using the phone's features to limit usage time, with just under a fifth of older children's parents doing so.
DNA's school survey report (in Finnish).
Further information for the media
CEO Sami Aavikko, DNA Store Ltd, tel. +358 (0)44 044 3069, sami.aavikko@dna.fi
DNA Corporate Communications, tel. +358 (0)44 044 8000, communications@dna.fi
SOS Children's Village is an international child welfare organisation promoting the rights of children. Our goal is for every child and young person to receive the support they need to reach their full potential. We are a non-profit child welfare expert and service provider that offers help to children, young people and families.
About DNA Oyj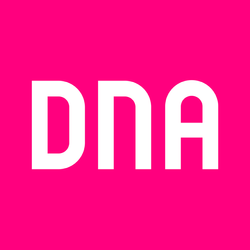 DNA Oyj
PL 10
01044 DNA
http://www.dna.fi
DNA is one of the leading telecommunications companies in Finland. We want to make our customers' daily lives less complicated. We offer connections, services and devices for homes and workplaces, contributing to the digitalisation of society. DNA's customers are continuously among the world mobile data usage leaders. DNA has about 3.6 million subscriptions in its fixed and mobile communications networks. The company has been awarded numerous times as an excellent employer and family-friendly workplace. In 2021, our total revenue was EUR 956 million and we employ about 1,600 people around Finland. DNA is a part of Telenor Group, a leading telecommunications company across the Nordics. More information: www.dna.fi, Twitter @DNA_fi, Facebook @DNA.fi and LinkedIn @DNA-Oyj.