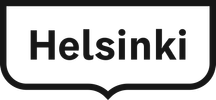 Your chance to comment on the public area plan for Malmi and Pukinmäki
A draft of the public area plan concerning street and green areas in Malmi and Pukinmäki for 2021–2030 has been completed. Residents can have their say on the plan at an online event on 25 November and via a Kerro kantasi online survey open until 13 December.

The public area plan for Malmi and Pukinmäki will guide the development, renovation, and maintenance of green areas, streets, market places and squares in the area in the 2020s. The aim is to target the management and renovation of streets and green spaces based on residents' wishes as stated in a 2019 online survey and improve the safety and pleasantness of these areas. The plan area encompasses not just Malmi and Pukinmäki, but also Sepänmäki, Nallenmäki and Fallkulla. The draft of the plan is now open for comments and feedback received will be taken into consideration in further work on the plan. The plan will be opened up for comments once again in early 2021, prior to being submitted to the Urban Environment Committee for approval.
Plan to be presented at an online residents' evening on 25 November
The draft of the public area plan for Malmi and Pukinmäki will be presented to residents at an online event held at 18–20 on 25 November You can take part in the online event from wherever you want – even your sofa – all you need is a computer or mobile phone. Registration in advance is not necessary.
In the times of Covid-19, an online event offers residents a safe way to get involved. Experts will present the plan remotely, and residents will then be able to submit their comments – questions can be raised through the chat feature. Several experts from the Urban Environment Division will be on hand to answer questions. The plan will also be featured at the Uutta Koillis-Helsinki (New North-East Helsinki) online event at 5 pm on 9 December. You can find the programmes and participation instructions for both events at hel.fi/asukastilaisuudet (in Finnish).
Online survey open until 13 December for you to share your opinions on development of the area
You can consult the plan commentary, interaction report and area cards via the online Kerro kantasi service at https://kerrokantasi.hel.fi/ . We welcome feedbackfrom residents about the draft plan drawn up. Have the key areas for development been identified in the plan? And are the objectives for the area suitable and procedure needs appropriate? Let us know your views on the plan via this service by 13 December.
What is a public area plan?
The public area plan sets out the current state of the area's networks and street and green areas,determines their improvement needs, and presents proposals for projects for development. A public area plan was previously known as an area plan. On the basis of discussion between and the views of residents and experts, ideas suggested are planned in further detail and implemented within the financial means of the City over the next ten years. The plan does not cover the yards of schools and daycare centres, and nor does it encompass sports parks or local sports facilities. Furthermore, a public area plan does not involve land use planning, such as detailed planning.
The objectives of nature and landscape management are determined as a part of a public area plan. Once the plan has been approved, a more detailed nature and landscape management plan is created, drawn up in collaboration with residents and organisations.
Contacts
City of Helsinki Urban Environment Division

Queries about public areas plans:
Johanna Himberg
landscape architect
tel. +358 (0)9 310 21806
johanna.himberg@hel.fi

Queries about urban nature:
Tiina Saukkonen
nature management planning expert
tel. +358(0)9 310 38508
tiina.saukkonen@hel.fi

About Helsingin kaupunki, kaupunkiympäristön toimiala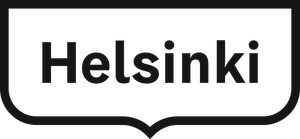 Helsingin kaupunki, kaupunkiympäristön toimiala
PL 58200, 00099 Helsingin kaupunki
09 310 2611
http://www.hel.fi/kaupunkiymparisto
Kaupunkiympäristön toimiala huolehtii Helsingin kaupunkiympäristön suunnittelusta, rakentamisesta ja ylläpidosta, rakennusvalvonnasta sekä ympäristöön liittyvistä palveluista.