100 years since the birth of architect Elissa Aalto
In November 2022, it will be 100 years since the birth of the architect Elissa Aalto (1922−1994). Starting in the 1950s, Alvar Aalto's colleague and second wife played a major role in several of Aalto's architect's office's building projects. Elissa Aalto ran the office in 1976−1994, following her husband's death. The Alvar Aalto Foundation will be celebrating Elissa Aalto in various ways during 2022, highlighting this gifted and determined architect and designer's life's work alongside her famous husband.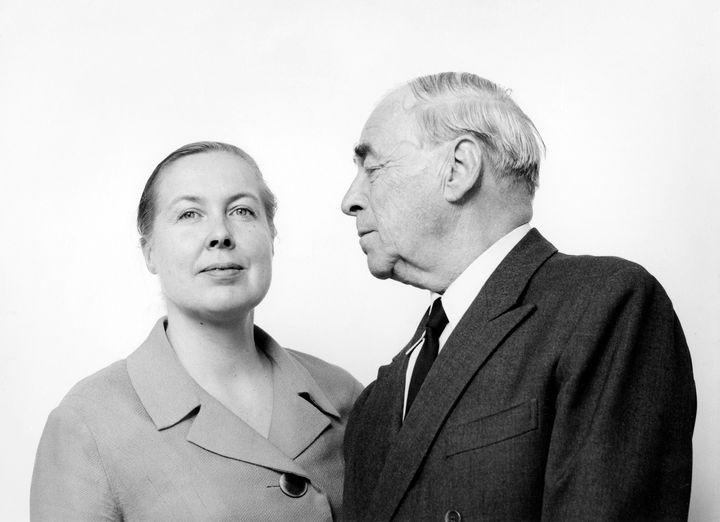 Elissa Aalto (née Elsa Mäkiniemi) graduated as an architect in 1949 and began working in Alvar Aalto's architect's office in the same year. At that time, the office was working on several architecture competitions and on some extensive public commissions in Finland and abroad. After marrying Alvar Aalto in 1952, Elsa Mäkiniemi began using the name Elissa Aalto. The architect couple designed a summer residence for themselves, the Muuratsalo Experimental House (1952–54), on an island in Lake Päijänne, where they spent time in the summer.
Elissa Aalto was supervising architect on several of the office's major building projects, the earliest being the construction site for Säynätsalo Town Hall (1949–52). This was followed, for instance, by Jyväskylä Institute of Pedagogics (now the University of Jyväskylä, 1951–71), the private house Maison Louis Carré (1956–65) in France, and the Nordic House (1962−68) in Reykjavik. Projects known to be Elissa Aalto's independent designs includethe SOS Children's Village in Tapiola, Espoo (1964–65), and the private house Villa Hauta-aho (1982–83) in Sei­näjoki. In her printed-fabric designs for Artek her architectural creativity took the form of the graphic patterns H55, Pisa and Patio.
Over the decades, Elissa Aalto's role as a skilled mediator of Aalto's ideas in the architect's office grew greater. She ran the office in 1976−1994, bringing to completion several unfinished building projects, among them the Church of the Cross in Lahti (1969–79) and Riola Church (1966‒80) in Italy, along with Essen opera house, the Aalto Theatre, in Germany (1959, 1983–88). Jyväskylä Theatre (1964–82), Seinäjoki Theatre (1981–87) and Rovaniemi Town Hall(1963–88), completed under Elissa Aalto's leadership, had already been added to Aalto-designed city centres. The architect's office worked on the repair and alteration of Alvar Aalto's buildings, the longest-lasting task being the Vyborg Library restoration project (1927–35).
Elissa Aalto also played a sizeable role in the setting up of the Alvar Aalto Foundation, which fosters Aalto's heritage, in 1968. Following Alvar Aalto's death, she was extensively involved in the discussion about his architectural heritage and the preservation of his buildings. She facilitated the transfer of the Alvar Aalto's office's drawing, photograph and document collection to the ownership of the Alvar Aalto Foundation, thus keeping the collection all in one place.
Elissa Aalto's life's work to be on display in her centenary year
The architect Elissa will be commemorated at the Alvar Aalto Foundation in various ways during 2022. "Elissa Aalto's role as a mainstay both of Alvar Aalto's architect's office and of the Alvar Aalto Foundation is considerable. The permanent monuments to her life's work are the numerous completed projects, a number of carefully restored, historically valuable buildings, and one of the world's few drawing collections that remains intact," says Alvar Aalto Foundation CEO Tommi Lindh.
"We at the Foundation want to bring out the importance of Elissa Aalto's work and her diverse, active role as an advocate for the preservation of Alvar Aalto's architectural heritage. Her major contribution extends right up to the present and is visible in the Alvar Aalto Foundation's work as the national museum responsible for Alvar Aalto's architecture and design heritage," says Lindh.
Quite little research has been done on Elissa Aalto and her life's work. During her anniversary year, the Foundation will be further expanding awareness of her personal history and her work, and will also be happy to receive further information and material related to her life's work.

Excerpts from the Elissa Aalto 100 programme:
- The small-scale exhibition Architect Elissa Aalto will be at Studio Aalto from 1.2.2022.
- A touring exhibition about Elissa Aalto can be booked for Alvar Aalto Cities starting in the spring.
- Elissa Aalto themed guided tours start in the spring at the Aalto House and Studio Aalto in Helsinki, and in the summer at the Muuratsalo Experimental House and Säynätsalo Town Hall in Jyväskylä.
- The first part of the Elissa Aalto centenary product range will be launched in February. The range will come on sale in the Alvar Aalto Shop in Jyväskylä, in museum shops at the Foundation's sites open to the public, and in the online store shop.alvaraalto.fi.

- A book about the architect Elissa Aalto will be published in autumn 2022.
- The centenary celebrations will culminate on 22.11.2022, Elissa Aalto's 100th birthday.

There will be a series of posts about Elissa Aalto on the Foundation's social media channels.
Contacts
Further information:
Elissa Aalto 100 centenary year coordinator Mari Forsberg
+358 50 325 1909
mari.forsberg@alvaraalto.fi

Media enquiries:
Communications Manager Mirkka Vidgrén
+358 40 168 5142
mirkka.vidgren@alvaraalto.fi

About Alvar Aalto -säätiö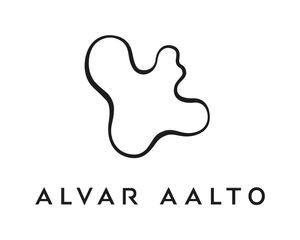 Alvar Aalto -säätiö
JYVÄSKYLÄ ja HELSINKI
040 135 6210
https://www.alvaraalto.fi
Alvar Aalto -säätiö toimii paremman arkiympäristön ja muotoilukulttuurin hyväksi lähtökohtanaan Alvar Aallon ja hänen elämäntyönsä humanistiset ja ekologiset arvot. Alvar Aalto -museo, säätiön osana, pitää yllä ja kartuttaa kokoelmiaan ja arkistojaan sekä tuottaa monipuolisia yleisön- ja asiantuntijapalveluita.