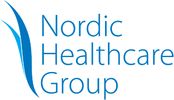 NHG strengthens its position in the Nordics by acquiring Health Innovation Institute in Denmark
Nordic Healthcare Group (NHG) continues its growth strategy in the Nordics by acquiring rapidly growing Denmark-based Health Innovation Institute (H2I), a company specialised in healthcare. Both companies share the vision to implement predictive and value-based social and healthcare in the Nordics. By combining their strengths in healthcare data benchmarking and expertise in digital services, an even broader range of social and healthcare services will be available in the Nordics.
"We have now taken a vital step in NHG's growth and internationalization. Getting H2I onboard strengthens our position in Denmark and the Nordics even more. H2I has a versatile experience in the development of healthcare services, especially in data analytics, BI and the implementation of IT solutions", NHG's CEO Vesa Kämäräinen commented.
H2I is a growing company focusing on the development of healthcare with a revenue forecast of approximately 1.5 MEUR for 2020. H2I's clients include hospitals, municipalities, pharmaceutical and technology companies. With the acquisition, Nordic Healthcare Group employs more than 130 people in the Nordics. The three owners of H2I stay in the company and become, with the acquisition, NHG's partners. The parties have agreed not to publish the total price of the deal.
Recently, the globally recognised International Consortium for Healthcare Outcomes Measurement (ICHOM) has chosen NHG as its first certified partner in Europe to implement standardised sets of outcomes measures in hospitals and other healthcare organizations around the world. In the future, this expertise in value-based healthcare will also benefit Denmark through H2I.
"NHG is the leading social and healthcare advisory and solutions company in the Nordics and we are delighted to become part of the Nordic Healthcare Group family. Together we have the opportunity to offer versatile expertise in social- and healthcare in the Nordics, especially services related to data and benchmarking, in which NHG is a forerunner. Our clients will enjoy an even broader offering than before. Further, the know-how in value-based healthcare in Denmark is strengthened by NHG's broad experience," H2I's CEO Claus Rehfeld commented.
Contacts
Vesa Kämäräinen
Group CEO
Nordic Healthcare Group (NHG)
+358 50 545 9025
vesa.kamarainen@nhg.fi


Claus Rehfeld
CEO
Health Innovation Institute (H2I)
+45 2840 6696
cir@h2i.dk

About Nordic Healthcare Group Oy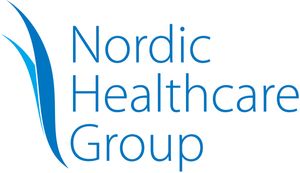 Nordic Healthcare Group Oy
Vattuniemenranta 2
00210 Helsinki
https://nhg.fi
Nordic Healthcare Group (NHG) is a Finnish company founded in 2004, expanding in the Nordics and internationally. NHG is specialising in supporting quality services for social and healthcare. Our clients include hospital districts, municipalities, private service providers, pharmaceutical companies, private equity investors and healthcare technology companies. We employ more than 130 experienced professionals. https://nhg.fi/en/
Health Innovation Institute (H2I) is a growing Danish consultancy founded in 2017 focusing in healthcare. H2I' s founders are three experienced in the field of healthcare in Denmark: BI specialist Claus Rehfeld, Martin Hornstrup experienced in hospital financial management and experienced consultant Lasse Lindquist. https://h2i.dk/