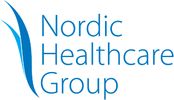 Nordic value-based healthcare advisory services recognised internationally
ICHOM, International Consortium for Health Outcomes Measurement, has chosen Nordic Healthcare Group (NHG) as its first implementation partner in Europe.
The globally appreciated International Consortium for Healthcare Outcomes Measurement (ICHOM) has chosen Finland-based health and social care advisory and analytics company Nordic Healthcare Group (NHG) as its partner to implement standardised sets of outcomes measures in hospitals and other healthcare organizations around the world. NHG has been chosen as ICHOM's sole implementation partner in Europe. The cooperation starts during January 2020.
ICHOM is an international non-profit organisation developing and standardizing the measurement of outcomes in healthcare. ICHOM focuses on internationally comparable, patient-centred instruments for the measurement of the effectiveness of treatment in different conditions.
"Our personnel is trained and certified to help our customers to implement ICHOM Standard Sets for different conditions. Further, we support healthcare organisations to take on best practices and lead their operations in a value-based direction", Nordic Healthcare Group's CEO Vesa Kämäräinen commented.
ICHOM Standard Sets are condition-specific sets of measures developed by multidisciplinary teams from all over the world. The questionnaires included are chosen based on availability of translations, existence of licence fees, and width of use globally. The implementation of ICHOM Standard Sets enables international comparability of the results, which is especially beneficial for those conditions with low patient volume.
"The choice of NHG as ICHOM's partner demonstrates, that our customers have already gone a long way in developing their operations in a value-based direction. We have gained strong experience in implementing value-based outcomes measurement tools, for example in the treatment of coronary artery disease patients and lung cancer patients. The effectiveness of treatment and know-how in value-based healthcare in the Nordics has now been recognised internationally. As ICHOM's partner, NHG has received already enquiries even from Japan", Kämäräinen further stated.
Contacts
For further information please contact:


Vesa Kämäräinen, CEO, Nordic Healthcare Group, +358 50 545 9025, vesa.kamarainen@nhg.fi


Vesa Komssi, Executive Vice President, Nordic Healthcare Group, p. +358 50 331 7978, vesa.komssi@nhg.fi

About Nordic Healthcare Group Oy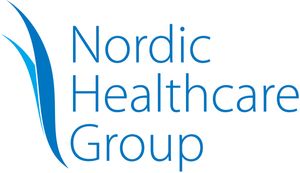 Nordic Healthcare Group Oy
Vattuniemenranta 2
00210 Helsinki
https://nhg.fi
Nordic Healthcare Group (NHG) is a Finnish based company founded in 2004, expanding in the Nordics and internationally. NHG is specialising in supporting quality services for social and healthcare. Our clients include hospital districts, municipalities, private service providers, pharmaceutical companies, private equity investors and healthcare technology companies. We employ more than 120 experienced professionals. https://nhg.fi/en/
NHG is a certified implementation partner of the International Consortium for Health Outcomes Measurement (ICHOM) in Europe. ICHOM is an international non-profit organisation developing global standards for measuring outcomes in healthcare. One of ICHOM's founders is professor Michael E. Porter. www.ichom.org
ICHOM Standard Sets are standardised outcomes, measurement tools and time points and risk adjustment factors for a given condition. Developed by a consortium of experts and patient representatives in the field, these Standard Sets focus on what matters most to the patient. To date, ICHOM has published 28 Standard Sets covering different conditions and for specific patient populations: these Standard Sets cover over 50% of the world's disease burden. https://www.ichom.org/standard-sets/