Finnish fintech Saldo Finance received ECB's specialised banking licence
Saldo Finance UAB, a subsidiary of Finnish Saldo Finance Plc, has been granted ECB's specialised banking licence in Lithuania. Saldo Finance Plc foresees remarkable expansion of operations.
Established in 2006, Saldo is an international responsible loan provider, offering financial services in Finland, Sweden and Lithuania. Saldo is one of Finland's largest fintechs. The company has served over 500,000 customers, and in 2020, it had a €34 million annual turnover.
Saldo's unique competitive strength is based on a fully automated lending process with a proprietary scoring system that enables fast and secure, customised loan offers in a responsible way and taking into account the market characteristics in different countries. Saldo was one of the first companies in Finland to introduce measures in accordance with EU's PSD2 procedure for reviewing account information and thus became one of the first lenders to utilise "Open banking" information.
Saldo's customers include consumers and SMEs. Since 2019, the company has been investing in SME funding and the international opportunities it offers. Saldo entered the Swedish market in May 2020 and the Lithuanian market in March 2021. In Lithuania, Saldo started its operations by offering consumer loans and will next bring different financing solutions for SMEs.
Lithuania offers excellent conditions for responsible lending that is one of Saldo's core values. In Lithuania, responsible lending is supported by information sources that help financing companies such as Saldo to consider the circumstances of every individual customer even better.
"We are about to introduce SME lending in the Lithuanian market that has been lacking funding for this kind of businesses. ECB's banking licence will also make it possible for us to offer a larger scale of services for consumers. The granted banking licence is valid for the whole European Union, and we plan to take it into use also in our other countries of operation," comments Jarkko Mäensivu, CEO of Saldo Finance.
ECB's specialised banking licence will make it possible for Saldo to accept deposits, grant loans and provide funds transfer and other usual banking services with the exception of investment services. With the business volume multiplying, Saldo will be able to expand its product portfolio into other financing products. "Ultimately, this licence will bring better service to all our customers," comments Mäensivu.
"During this strategy period, Saldo's target was to grow into an international financing company. We have reached this target, and the development is now peaking with the company starting as a completely digital bank. In the next strategy period, we will be able to utilise our larger scale and introduce new innovative products. We intend to continue to offer our customers and partners the most technologically advanced solutions in the industry," concludes Mäensivu.
Contacts
Jarkko Mäensivu
CEO
Saldo Finance Plc.
+358 50 4000 580
jarkko.maensivu@saldo.com

About Saldo Bank UAB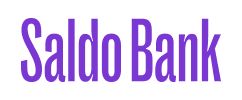 Saldo Bank UAB
http://www.saldo.com
Saldo Finance Plc is a Finnish financial services company and a leading provider of fully automated credit solutions in Finland. Saldo offers flexible loans and car financing for both consumers and businesses. The company's advanced scoring system ensures responsible lending, and its own lending system supports business growth also internationally.
Saldo is a solvent and reliable partner whose profit has remained steady despite the pandemic. In 2020, the company's net sales were EUR 34 million and operating profit EUR 15 million. Saldo Finance Plc had 44 employees at the end of 2020.
Subscribe to releases from Saldo Bank UAB
Subscribe to all the latest releases from Saldo Bank UAB by registering your e-mail address below. You can unsubscribe at any time.
Latest releases from Saldo Bank UAB
In our pressroom you can read all our latest releases, find our press contacts, images, documents and other relevant information about us.
Visit our pressroom