Does the old rice trick work if you accidentally drop your mobile phone in the lake from the jetty of your summer cottage? DNA lists the best ways to save your phone that's gone through some rough times
In the summertime, you don't need to wear so many clothes outdoors, and your phone can easily end up in your shorts pocket. By the same token, the probability of your device dropping on the ground or some other hard surface is higher. With many of us spending our summer holidays basking in the glorious sun on the jetty or out boating, there is a risk that your phone will take a dip in the lake. The Managing Director of DNA Store, Sami Aavikko, talks us through the risks a phone may be exposed to in the summer and explains what all of us can do to save their phone.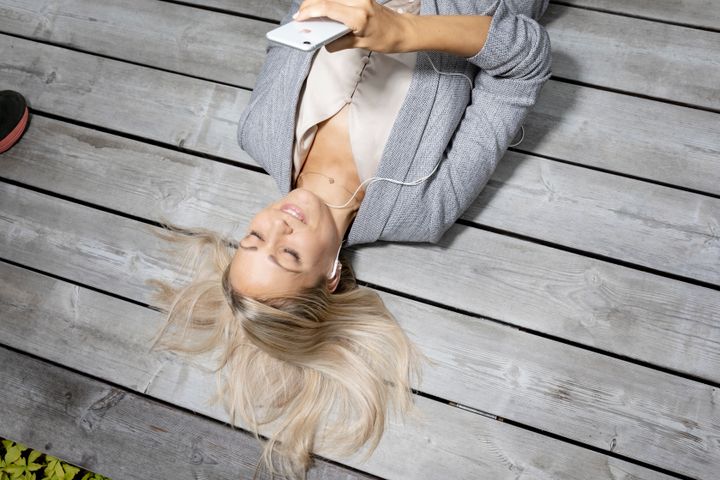 Before long, many mobile phones are subjected to some hard knocks. Most of the time, what gives you palpitations is your phone falling out of your pocket or slipping out of your hand. The risk is real, for example, in the middle of action-packed summer activities with your kids. According to a school survey conducted by DNA in collaboration with Nepa, the most common reason a Finnish child or young person needs to replace their phone is because it was broken. According to more than half (52%) of the parents of Finnish children and young people, the reason for getting a new phone is because the old one was broken or stopped working properly.
Mobile phones can take a fair amount of punishment, but if you're out of luck, even a minor knock can severely damage your phone; sometimes, all it takes to break your phone is dropping it on the carpet. According to the CEO of DNA Store, Sami Aavikko, it is usually the screen that gets damaged when you drop your phone.
"If the phone lands at the right angle, the knock may not break the screen completely, and many people continue to use their phone despite the cosmetic issue. However, there is a risk that the next time you spill juice or some other liquid on your phone, it will slip in through the cracks, breaking the device for good. So you should definitely have your cracked screen fixed, even if your phone is still working," says Aavikko.
"Even if the screen remains intact after you drop your water resistant phone, it may not be fully watertight anymore, especially if there is a visible mark on the body or edge of the phone. In many cases, the manufacturer's warranty then no longer covers water damage to the phone. With time, another issue may be the battery, which no longer charges fully or may discharge far too quickly," adds Aavikko.
What to do if your phone gets wet
Even hard concrete is more forgiving that water because if it gets inside, it is fatal to the device. Even if you managed to rescue your phone after dropping it into water, even your best efforts to resuscitate it may not be enough. Salty seawater is most lethal for your device.
"If you drop your phone in the sea, the salty water may oxidate the components of the device. Then, the first order of business to save the phone is to rinse it in fresh water to get rid of the salty water," says Aavikko.
If you drop your phone into water, your first thought may be the old rice trick. It is based on the idea that when you cover your phone with rice, it will absorb moisture from the device and help dry it out.
"Even though rice may absorb moisture from the phone, it may also damage it. Rice may give off fine dust, which is even likelier than moisture to end up inside the phone. The issue may manifest later as impaired readability of the screen of the device. A far better solution would be silica gel, but if you don't have it handy, you can, for example, leave your phone in a warm and draughty place to dry. Avoid shaking your device because it may cause the water to get deeper into the phone's structures," says Aavikko.
"In addition, the temptation to dry your phone as quickly as possible may be great but you should never place it in a warm sauna or under a hairdryer. The heat may cause the connections to overheat, the adhesive bonds to become loose or components to break," says Aavikko.
After dropping your phone in water, the most important thing is to turn the power off, wipe the surfaces of the device with a moisture-absorbing cloth and, if possible, remove and dry the battery and SIM card. You should neither turn on nor charge your phone for 48 hours after it got wet. If the device still doesn't work properly, you should have it serviced to verify the damage to the phone and the parts that need replacing.
If your phone is hot, don't put it in the fridge
On a hot summer day, you may inadvertently leave your phone in direct sunlight for too long. The risk then is that your device may overheat. If that happens, Aavikko does not recommend excessive measures to cool it down.
"The critical temperature limit for smart devices is about 50 degrees Celsius, after which the functions will begin to suffer and the risk of failure increases. A high temperature may result, for example, in the thermal expansion of the battery. Regardless, it's not recommended to place an overheated phone in a fridge or on top of a freezer pack because large temperature differences may cause moisture to condense in wrong places. The best way to cool down a device is to stop using it for a while and place the phone in the shade. Just 10–15 minutes can often make a big difference," says Aavikko.
"To lower the temperature of the phone, it is also important to take its jacket off. In other words, if your phone has a protective cover, you should take it off," says Aavikko.
SquareTrade comprehensive coverage for added protection
However, not everything can be anticipated, which is why it is a good idea to insure your new phone with the SquareTrade comprehensive coverage or device insurance from DNA Store or via DNA's sales service or customer service.
"The SquareTrade device insurance covers any damage to the mobile phone or tablet arising from an accident, provided that it results from an external, sudden and unexpected occurrence that prevents the device from working. The comprehensive coverage also covers the loss or theft of the device," says Aavikko.
The survey, produced jointly by DNA and Nepa, was conducted using an online panel from 10 to 18 February 2022. One thousand parents of children aged 5 to 16 responded to the survey. The annual survey examines the phone use of Finnish children and young people as well as the factors influencing their purchase decisions and they way they use their phones.
Further information for the media:
Managing Director Sami Aavikko, DNA Store, DNA Ltd, tel. +358 (0)44 044 3069, sami.aavikko@dna.fi
DNA Corporate Communications, tel. +358 (0)44 044 8000, viestinta@dna.fi
About DNA Oyj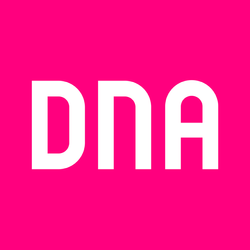 DNA Oyj
PL 10
01044 DNA
http://www.dna.fi
DNA is one of the leading telecommunications companies in Finland. We want to make our customers' daily lives less complicated. We offer connections, services and devices for homes and workplaces, contributing to the digitalisation of society. DNA's customers are continuously among the world mobile data usage leaders. DNA has about 3.6 million subscriptions in its fixed and mobile communications networks. The company has been awarded numerous times as an excellent employer and family-friendly workplace. In 2021, our total revenue was EUR 956 million and we employ about 1,600 people around Finland. DNA is a part of Telenor Group, a leading telecommunications company across the Nordics. More information: www.dna.fi, Twitter @DNA_fi, Facebook @DNA.fi and LinkedIn @DNA-Oyj.