Wasaline and Wärtsilä continues their co-operation with on-job-training onboard Aurora Botnia
Wärtsilä and Wasaline have made an agreement to allow Wärtsilä Field Service engineers to do the Wärtsilä NOx Spot Check on-job-training onboard Aurora Botnia. The Wärtsilä NOx Spot Check training consists of two parts: a theoretical course and the OJT.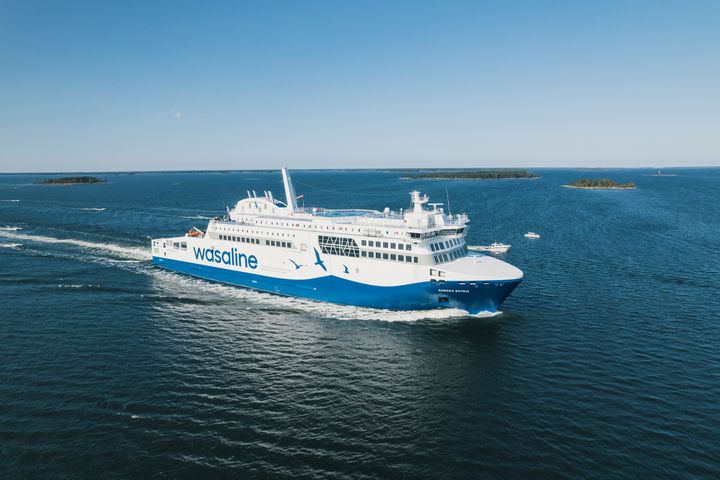 "Thanks to the agreement with Wasaline the On-Job-Training is now much easier to arrange. Since Aurora Botnia is in traffic on the route Vaasa-Umeå-Vaasa, Field Service engineers can board Aurora Botnia together with the trainer in the morning in Vaasa and be back in Vaasa in the evening. This is a great solution supporting the Field Service engineers located in Finland, as the training can be arranged locally, in accordance with Wärtsilä's sustainability targets", says Joakim Häggblom, Senior Sales Manager, Wärtsilä.
"For Wasaline this is a great opportunity to get first-hand training to our technical department on board. This way we stay on top of new developments and keep Aurora Botnia on the forefront of sustainable maritime development", says Jonas Teir, Technical Director, Wasaline.
The first training was arranged 20 January 2023 and more sessions are in planning.
Contacts
Peter Ståhlberg, Managing Director, Wasaline
peter.stahlberg@wasaline.com, +358 40 559 2353

About Wasaline Oy

Wasaline Oy
Laivanvarustajan katu 6
65170 Vaasa
Wasaline is the northernmost shipping company that transports passengers and cargo daily between Vaasa, Finland and Umeå, Sweden. Wasaline's new vessel, Aurora Botnia, is the most environmentally friendly passenger ferry in the world. The Key Flag has been awarded to Aurora Botnia as a recognition of Finnish work. For more information: www.wasaline.com