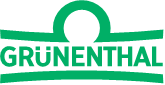 Grünenthal and King's College London collaborate to develop human induced pluripotent stem cell-based microfluidic cultures for pain research
Grünenthal and King's College London collaborate to develop human induced pluripotent stem cell-based microfluidic cultures for pain research
Dr Ramin Raouf from King's College London and Grünenthal strive to develop reliable microfluidic culture models relevant for pain research based on human induced pluripotent stem cell-derived neurons
Grünenthal has expertise in developing human induced pluripotent stem cells towards sensory neurones and will support the lab of Dr Raouf with a total consideration of more than £350.000.
Aachen, Germany and London, England, 27 April 2023 – Grünenthal and King's College London announced a 24 months collaboration to develop microfluidic culture (MFC) models based on human induced pluripotent stem cells (iPSCs) and tailored to pain research. The collaboration aims to build on Dr Ramin Raouf's pioneering work on MFCs by establishing models using human iPSC-derived neurons that closely mimic the functionality of human nociceptive neurones. Grünenthal will support the lab of Dr Raouf with its competencies in characterising human iPSCs and a total consideration of more than £350.000.
The collaboration aims to address a significant need for better transational models in pain research. Traditional rodent behavioural models have frequently failed to translate into the clinical setting due to fundamental differences in molecular, cellular and genetic mechanisms of pain across species. As a result, there is a high interest in establishing pre-clinical models that can more accurately represent the conditions in the human body. Chronic pain is a considerable burden that impacts up to one in five people worldwide and is the most common reason for seeking medical help. It stresses healthcare systems and economies, while patients frequently experience limited efficacy from available medicines.
"Compared to traditional cell culture techniques, microfluidic cultures replicate more accurately the anatomy and physiology of the nervous system. Therefore, they can provide significant advantages in pre-clinical pain research", says Dr Ramin Raouf, Lecturer in Molecular Neuroscience at King's College London. "I believe adapting them with human iPSCs will create a transformative platform for generating translatable insights into the mechanisms of pain which will eventually contribute to reducing the attrition rate in clinical development."
"We are delighted to join forces with Dr Ramin Raouf, a leading expert in microfluidic culture models. Taking this method to the next level may significantly enhance our understanding of how investigational medicines modulate pain", says Jan Adams, M.D., Chief Scientific Officer Grünenthal. "As a leading company in pain research, our ambition is to play a crucial role in developing such pioneering methodologies. We aim to anchor these competencies in our organisation and to include such models in our pre-clinical repertoire."
Grünenthal and Dr Ramin Raouf share a common research interest in neuroscience and the investigation of mechanisms of pathological pain. Dr Ramin Raouf is a world-leading researcher in the field of microfluidic cultures who pioneered the use of microfluidic culture models to study nociceptive neurons and established sophisticated rodent models. Grünenthal is a global leader in pain research and management and has delivered six essential treatment options for pain patients in the last decades. Today, the company is dedicated to creating the next generation of innovative non-opioid pain treatments. For R&D, Grünenthal executes a distinctive therapeutic area strategy focusing on four key pain indications: peripheral neuropathic pain, chronic post-surgical pain, chronic low back pain, and osteoarthritis.
About induced pluripotent stem cells
Induced pluripotent stem cells (iPSCs) are derived from a somatic cell that has been reprogrammed back into a pluripotent state by either introducing specific genes coding for transcription factors or adding small molecules that regulate cell identity. Those iPSCs can be differentiated into different cell types with unique characters, including peripheral sensory neurons.
About microfluidic cultures
Microfluidic devices are compartmentalised chips consisting of different chambers, sometimes called ´lab on a chip´ or 'tissue chips', allowing cell-to-cell contact via a series of connecting channels. Microfluidic cultures are used in this present collaboration to investigate the effects of analgesic compounds on different cellular compartments of the pain-sensing neuronal network, as well as the communication between neurons involved in pathological pain signalling.
Contacts
Grünenthal:
Christopher Jansen
Communication Business Partner
Grünenthal GmbH
52099 Aachen
Phone: +49 241 569-1428
E-mail: Christopher.Jansen@grunenthal.com


King's College London:
Patrick O'Brien
Senior Media Officer
Insitute of Psychiatry, Psychology & Neuroscience – King's College London
Phone: +44 07813 706 151
Email: Patrick.1.obrien@kcl.ac.uk

About Grünenthal Group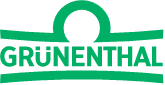 Grünenthal Group
Aachen, Germany
About Grünenthal
Grünenthal is a global leader in pain management and related diseases. As a science-based, privately-owned pharmaceutical company, we have a long track record of bringing innovative treatments and state-of-the-art technologies to patients worldwide. Our purpose is to change lives for the better, and innovation is our passion. We are focusing all our activities and efforts on working towards our vision of a world free of pain.
Grünenthal is headquartered in Aachen, Germany, and has affiliates in 28 countries across Europe, Latin America, and the U.S. Our products are available in approx. 100 countries. In 2022, Grünenthal employed around 4,400 people and achieved revenues of €1.7 bn.
More information: www.grunenthal.com
Follow us on:
LinkedIn: Grunenthal Group
Instagram: grunenthal
About King's College London and the Institute of Psychiatry, Psychology & Neuroscience 
King's College London is one of the top 35 universities in the world and one of the top 10 in Europe (QS World University Rankings, 2021/22) and among the oldest in England. King's has more than 33,000 students (including more than 12,800 postgraduates) from over 150 countries worldwide, and 8,500 staff. King's has an outstanding reputation for world-class teaching and cutting-edge research.
 The Institute of Psychiatry, Psychology & Neuroscience (IoPPN) at King's is a leading centre for mental health and neuroscience research in Europe. It produces more highly cited outputs (top 1% citations) on psychiatry and mental health than any other centre (SciVal 2021), and on this metric has risen from 16th (2014) to 4th (2021) in the world for highly cited neuroscience outputs. In the 2021 Research Excellence Framework (REF), 90% of research at the IoPPN was deemed 'world leading' or 'internationally excellent' (3* and 4*). World-leading research from the IoPPN has made, and continues to make, an impact on how we understand, prevent and treat mental illness, neurological conditions, and other conditions that affect the brain. 
www.kcl.ac.uk/ioppn | Follow @KingsIoPPN on Twitter, Instagram, Facebook and LinkedIn