The investment environment was marked by short-lived crises – among Varma's investments, listed equities performed best
Inflation, rising interest rates and banking sector problems impacted investment market returns in the first quarter of the year. Among Varma's investments, European and US listed equities performed best. Fixed income investments offered a positive return after years of zero interest rates.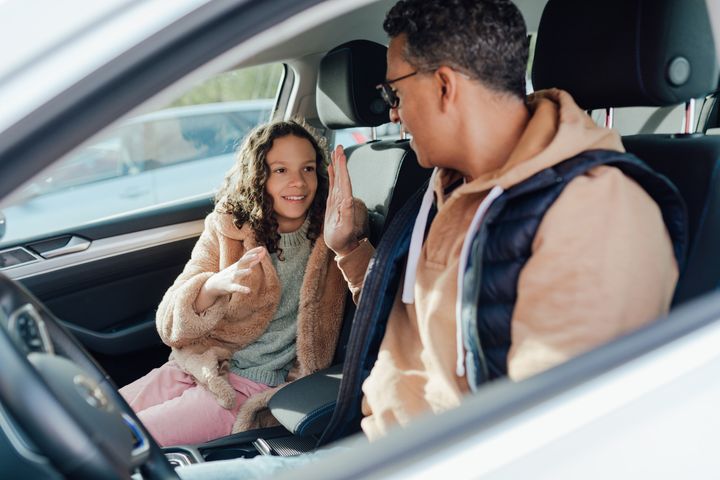 The return on Varma's investments in January–March was 1.0 (-1.9) per cent. The value of Varma's investments was EUR 56.6 (56.2 on 1 Jan) billion.
"The outlook for the global economy is divided. Consumers' real income has decreased in many countries, especially in Finland, which can be seen in, for example, the weak development of consumption and the stalling of the housing market. That said, the labour market has remained in good shape. In Finland, the green transition has translated into investment projects, and the difference compared to the period after the financial crisis, for example, is clear", says Risto Murto, President and CEO.
Listed equities recovered from the negative development observed in 2022 and returned 2.9 (-7.5) per cent. US equities experienced the strongest development, with a return of 4.7 per cent. The return on fixed income investments was 1.2 (-2.7) per cent, private equity investments 0.7 (5.5.), real estate investments -0.8 (2.0) and hedge funds -1.1 (2.1) per cent.
"The first quarter was characterised by successfully overcoming the sudden risk factors, such as the problems in the banking sector, for the foreseeable future. The authorities and central banks in the USA and Switzerland took quick action to stem deposit runs and secure the liquidity of banks. Varma did not have any major direct investments in the distressed banks, and we were thus not exposed to risks beyond normal market reactions," says Chief Investment Officer Markus Aho.
"The markets are expecting interest rates to fall during the rest of the year, and inflation peaks are also probably behind us. It will take time for inflation to stabilise at the target level, and there are question marks hanging over how starkly the economy will weaken. Of Varma's investments, fixed income investments performed reasonably well in the first quarter after years of zero interest rates," Aho says.

Varma's solvency ratio was EUR 129.6 (130.5 on 1 Jan) per cent, and solvency capital was 1.8 times (1.8 on 1 Jan) the solvency limit. Varma maintains strong solvency through investment returns.
Varma to start reviews of entrepreneurs' YEL income
Following the amendment to the Self-Employed Persons' Pensions Act (YEL), earnings-related pension companies are obligated to confirm entrepreneurs' YEL income to reflect their actual work input. The amendment improves the pension and social security of the self-employed and supports the implementation of YEL. This year, Varma will review the YEL income of entrepreneurs whose YEL income is less than EUR 15,000.
In early 2023, Varma has voted at a total of 207 general meetings in Finland and abroad. Engagement and voting at general meetings follow Varma's Active Ownership Principles and Principles for Responsible Investment. In March, Varma published an Annual and Sustainability Report for 2022 on Varma's operations and sustainability last year.
Varma was successful in customer acquisition in January–March. The net impact of sales to new customers and the transfer business between pension companies on TyEL premiums written was EUR 61.4 (22.3) million. The corresponding impact on YEL premiums written was EUR 9.3 (7.2) million.
Number of new disability pensions for mental health reasons is rising especially among women
The number of new disability pensions granted based on mental disorders has increased compared to last year. The number grew in all age groups among women but decreased among men between the ages 45–54 and over 60. The highest number of disability pensions for mental health reasons were granted to those aged under 35.
Additional information:   
Katri Viippola, Senior Vice President, People, Communications and Development, tel. +358 400 129 500 or katri.viippola(at)varma.fi
Marjut Tervola, Communications Manager, tel. +358 45 673 0120 or marjut.tervola(at)varma.fi  
About Varma

Varma
Salmisaarenranta 11
00180 Helsinki
010 2440
http://www.varma.fi
Varma Mutual Pension Insurance Company is a responsible and solvent investor of pension funds. The company is responsible for the statutory earnings-related pension cover of 942,000 people in the private sector. Varma's premiums written totalled EUR 6.1 billion in 2022 and pension payments stood at EUR 6.5 billion. The company's investment portfolio amounted to EUR 56.6 billion at the end of March 2023.