The Family Federation of Finland renewed The Family-Friendly Workplace Certificate for DNA – here's how DNA is developing its operations
DNA* managed to renew the Family-Friendly Workplace Certificate granted originally by the Family Federation of Finland (later in the text: Väestöliitto) in 2018. The certificate shows that the employer is committed to implementing family-friendly values and social responsibility. The certificate is valid for three years at a time. Väestöliitto regularly assesses the implementation and development of family-friendliness. This time, the assessment was based on an extensive survey conducted among the personnel, based on the responses of which DNA will also carry out development measures. DNA continues as the only large recertificated enterprise in Finland.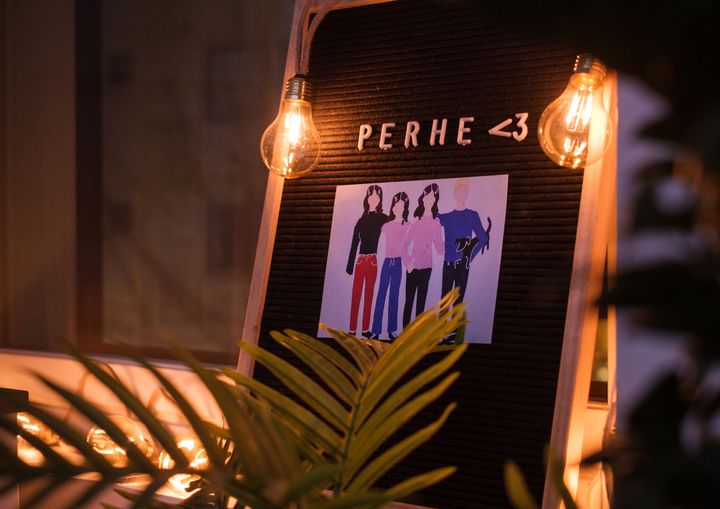 Väestöliitto conducted the Family-Friendly Workplace Follow-Up Survey for DNA's personnel and temp agency workers in March 2023. Approximately half of the invitees responded. 15% of the respondents were in a supervisory role. The results provide Väestöliitto with information on the development of family-friendliness whereas DNA can use the results in developing its practices.
At DNA, as many as 86% of the respondents rated DNA with the score 8 or better on a scale of 0–10 when asked how likely they were to recommend DNA as a family-friendly workplace. The family-friendly culture and values were rated particularly high. The supervisors' actions in relation to the different family situations of their team members were considered equal. All in all, supervisor activities were one of the highest-rated areas. DNA employees also felt that they could influence their own working hours and handle busy, unexpected family situations despite their working hours. The majority of the respondents felt that taking family leave is appreciated and that returning from family leave is smooth.
"All in all, I am very pleased with the result. The responses reflect our employees' authentic experience of family-friendliness, which is the best possible feedback for our work. However, it is clear that expectations have also increased over the years. As an employer, we are therefore committed to further developing our practices," comments DNA's Head of Employee Experience and Operative HR Affairs Miia Taanila.
Eleven employers in Finland currently have the certificate granted by Väestöliitto of which DNA is the only large company. It is not easy to gain that certificate: the results of the employee survey must be at a commendable level across the board. The most essential factors in implementing family-friendliness are a good personnel policy and adherence to common rules.
"We are happy and satisfied at Väestöliitto to be able to renew the certificate for DNA. It is great that DNA has strongly invested in the issues regarding reconciling work and family. This . Although working life in Finland and globally has undergone major changes in recent years, DNA has clearly done many things right in supporting reconciliation of people's work and family life. Of course, many improvements can always be done, and we also will continue to monitor how family-friendliness develops at DNA. The Family-Friendly Workplace Certificate will hopefully serve as a good incentive for both DNA itself and many other large companies," says Anna Kokko, the Programme Manager at Väestöliitto.
Kudos and room for development – this is what DNA will focus on next
The benefits offered by DNA that were praised the most were the straightforward way of working model, i.e., a model independent of time and place, flexible working hours, and the possibility of unpaid leave. The possibility to exchange holiday bonuses for extra leave also received positive mentions, as was paid grandparental leave and care services for sick children. For more than three years, DNA has also offered support for caring for elderly family members as a personnel benefit. The aim of the benefit implemented with the Gubbe Sydänystäväpalvelu elderly care is to ensure that elderly loved ones of DNA employees are not left alone, even if, for example, distance were to prevent them from meeting often enough.
However, areas for development were also pointed out.
"Unfortunately, the results – although commendable on average – indicate perception of an increased workload and energy-draining meeting marathons. We have reacted immediately to this by reforming our meeting practices in the spring. The common challenge for the entire personnel is to reduce the number of meetings by up to a third by June and to strive towards better-quality encounters. The ultimate goal is to respect each other's time more," Taanila says.
Last summer, DNA gave its employees a humane and unique employer promise, which was prepared together with the personnel. The entire top management of DNA is committed to the promise. One part of the promise is to be a family-friendly workplace. Family refers to all those who matter the most – be it spouse, children, parents, friends, and/or pets. According to the results of Family-Friendly Workplace Survey, the opinions about who belongs to one's own family diverse a lot among the DNA staff.
In addition to reforming meeting practices and improving the quality of encounters, DNA intends to consolidate guidelines related to family leave this year so that employees can find them even better. The company will also arrange info sessions related to family leaves for both supervisors and employees, seeing as both family leaves and the content of collective agreements in the ICT sector have recently changed. In addition, DNA will continue to focus on improving the experience of those who are about to take family leave or return from one.
More information on DNA's measures and principles supporting family-friendliness can be found at www.dna.fi/family.
Media enquiries:
Miia Taanila, Head of Employee Experience and Operative HR Affairs, DNA Plc, tel. +358 44 044 8093, miia.taanila@dna.fi
Anna Kokko, Programme Manager, the Family-Friendly Workplace Program, Väestöliitto: +358 50 342 0572, anna.kokko@vaestoliitto.fi
DNA Corporate Communications, tel. +358 44 044 8000, communications@dna.fi
Väestöliitto Family Federation of Finland's Family-friendly Workplace programme: The Family-Friendly Workplace Program - Väestöliitto.fi
DNA's family-friendly employer practices: https://www.dna.fi/family
*) The recognition covers employees and temp agency workers of DNA Plc, DNA Welho Oy and DNA Tower Finland Oy.
Väestöliitto, the Family Federation of Finland, is a non-governmental organisation that strengthens safe relationships, human rights and well-being in the changing world. We provide services, research and development. www.vaestoliitto.fi/en/organisation/
Images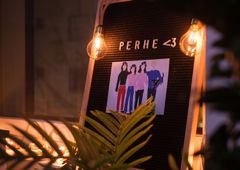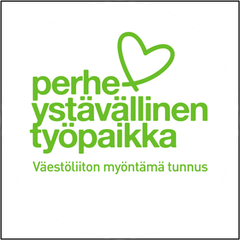 About DNA Oyj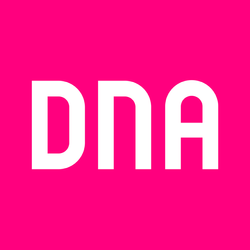 DNA Oyj
PL 10
01044 DNA
http://www.dna.fi
DNA is one of the leading telecommunications companies in Finland. Our purpose is to connect you to what matters most. We offer connections, services and devices for homes and workplaces, contributing to the digitalisation of society. Already for years, DNA customers have been among the world leaders in mobile data usage. DNA has about 3.6 million subscriptions in its fixed and mobile communications networks. The company has been awarded numerous times as an excellent employer and family-friendly workplace. In 2022, our total revenue was EUR 997 million and we employ about 1,700 people around Finland. DNA is a part of Telenor Group, a leading telecommunications company across the Nordics. More information: www.dna.fi, Twitter @DNA_fi, Facebook @DNA.fi and LinkedIn @DNA-Oyj.