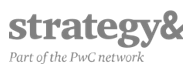 PwC Strategy& study: IBAN-name checks can increase confidence in instant payments, but are not a universal solution
Instant payments are becoming more popular in Europe, but at the same time attract fraudsters
In future, according to draft EU legislation, banks should therefore check before every payment whether the IBAN and account-holder name match
Banks and payment service providers take a nuanced view of the proposal
Munich, June 06, 2023 – IBAN-name checks can help to increase the attractiveness of instant payments within the EU, notably by increasing trust in the new mode of payment. But in order to effectively combat attempts at fraud and to bring about greater acceptance of instant payments Europe-wide, they need to be supplemented by further measures. Any possible standardization should, at the same time, be open to solutions already established in individual countries and aim at efficient implementation. These are the findings from the study "IBAN-name check: Current developments and concepts" co-authored by Strategy&, PwC's global strategy consulting business, together with Oesterreichische Nationalbank (Austrian National Bank, OeNB), Deutsche Bundesbank, and the Euro Banking Association (EBA). For the study, 17 representatives of European banks, public institutions and IBAN-name check providers were interviewed.
IBAN-name checks just the first step
Instant payments are being used with increasing frequency within the Eurozone. At the same time, this payment method can also favor fraud. Accordingly, a legislative proposal from the European Commission envisages the mandatory introduction of IBAN-name checks, in order to counteract this and increase confidence in this mode of payment. Before every instant payment, a background check is performed as to whether the IBAN and account-holder name match. Above all, this check should partly combat Authorized Push Payment (APP) fraud, where fraudsters induce their victims to transfer funds to what is ostensibly a known account, but which in reality is one controlled by the fraudsters. According to the results of the study, IBAN-name checks can make a significant contribution to increasing confidence in instant transfers and ensuring a good user experience. At the same time, almost all the experts interviewed emphasize that IBAN-name checks alone cannot significantly drive down instances of fraud.
"Since the bank fraudsters' methods are continually evolving, IBAN-name checks can only be one strategic component in a series of further measures developed by banks and payment service providers themselves. Legislative initiatives like the move by the European Commission should specify a framework for this, within which the financial actors involved are able to drive forward and effectively implement their initiatives," says Petia Niederländer, Director Payments, Risk Monitoring and Financial Literacy at Oesterreichische Nationalbank and co-author of the study. "Those using the IBAN-name check as a strategic component can not only increase trust in their own institution, but can also simultaneously develop new business models via payment handling, such as account-holder verification for online banking via smartphone."
Many of the actors interviewed are also calling for the costs for introducing the technology to remain manageable, for bulk payments to be exempted from IBAN-name checks, for these checks to be introduced as mandatory only for private customers, and for it to be possible to continue using existing solutions for corresponding checks. One major point of criticism is the implementation period, which is considered to be too short given that other provisions and Directives, such as on PSD3, need to be realized within the same timeframe.
"Whilst not overestimating its importance, many financial actors view the introduction of IBAN-name checks as a relevant component for expansion of a Europe-wide system of instant transfers that is supposed to be both user-friendly and secure," comments Andreas Pratz, partner at Strategy& Germany and co-author of the study. "The experiences of the banks should be taken into account in the planned regulation, and the continuing use of established solutions for IBAN-name checks in individual countries made possible, in order to shape implementation in other countries efficiently. In addition, the challenge is to remain open to further measures by the credit industry and thus to contribute collectively to combating fraud."
Boosting trust and security
A look at the countries where similar procedures to the IBAN-name check are already in use reveals both the potential and the limits of the technology. In the Netherlands, where 90% of all domestic payments are already handled as instant payments, the incidence of invoice fraud at one of the banks that had installed an IBAN-name check declined significantly. However, over the same time period fraudulent transactions migrated to the cross-border space. The experience of UK banks has been similar. At banks with IBAN-name checks (the "Confirmation of Payee" service, CoP), APP fraud fell by an average of 10%. Over the same period, however, it increased by over 60% at banks that had not introduced CoP services. Banks and payment service providers in other countries who are similarly implementing IBAN-name checks observe above all growing trust on the part of users, and improved ease of operation when using various payment systems.
"IBAN-name checks are not an all-purpose tool – a fact confirmed in the assessment by fraud experts in our pan-European working group, who have looked at which fraud scenarios are successfully blocked by such checks," says Thomas Egner, Secretary General at Euro Banking Association and co-author of the study. "To maximize the impact of these checks, it is therefore all the more important that they are used Europe-wide and can also operate on a cross-border basis. That is the only way to prevent fraudsters from simply being able to go about their business in SEPA countries where such solutions are not even up and running. Information-sharing and analysis methods should also have the effect of boosting efficiency and assisting in combating fraud, particularly if used Europe-wide."
The full findings of the "IBAN-name check: Current developments and concepts" study are available on request, or at: https://www.strategyand.pwc.com/de/en/industries/financial-services/iban-name-check.html
About Strategy&
www.strategyand.pwc.com
About Oesterreichische Nationalbank (OeNB)
www.oenb.at
About Euro Banking Association (EBA)
www.abe-eba.eu
About Deutsche Bundesbank
www.bundesbank.de
Subscribe to releases from PwC Strategy&
Subscribe to all the latest releases from PwC Strategy& by registering your e-mail address below. You can unsubscribe at any time.