DNA's head office is moving – the new, versatile, community-centred space is being constructed in Ilmala
Ilmalanlinna, a space designed to be inspiring, support people's well-being and encourage collaboration, has been chosen as the location of DNA's new head office. The space is currently under construction, and DNA House will be moving from Käpylä to Ilmala in summer 2024.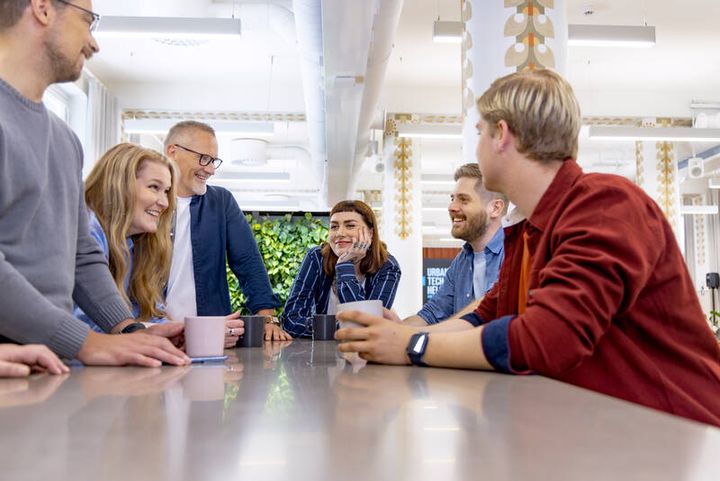 DNA is known for its fantastic workplace culture, which revolves around a healthy and prosperous community of people. The most important factor in the design of DNA's working spaces has always been improving the employee experience – creating a communal place that supports the well-being of the company's personnel.
"When it comes to providing an excellent employee experience, we are a long-time frontrunner. We want to keep continuously developing that experience, which is why the process of designing our new space started with our personnel. For some time now, DNA has been working towards a more flexible working culture in which everyone has the ability to choose how and where they want to work. Together with DNA personnel, we have created a working space strategy that is inspired by the home and that builds well-being and community", says Head of Treasury Jaakko Happo.
Ilmalanlinna supports community and well-being
DNA and its personnel have a large role in the digital development of Finland, which is why the well-being of DNA's personnel is so important: It ensures they have the ability to build an everyday life that is functional and easy to navigate for everyone.
The modern space of Ilmalanlinna will offer DNA personnel an inspiring place to come together – one that supports their well-being and sense of community but also offers them places where they can get away and work in peace.
"The need for community has become a clear theme in the wishes presented by our personnel, and our new space will provide us with an excellent opportunity to transform that theme from wish to reality. With a brand-new building, we have the opportunity to design and arrange the spaces according to our needs. I believe that Ilmalanlinna will become an important place for both our personnel and our partners to come together and collaborate – a place that offers added value to everyone who works there", Happo says.
DNA's head office has been located in Käpylä since 2012. Approximately one thousand DNA personnel will be moving to the new Ilmalanlinna office in summer 2024.
Media enquiries:

Head of Treasury Jaakko Happo, DNA Plc, tel. +358 (0)44 044 8018, jaakko.happo@dna.fi
DNA Corporate Communications, tel. +358 (0)44 044 8000, communications@dna.fi
About DNA Oyj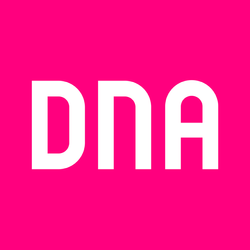 DNA Oyj
PL 10
01044 DNA
http://www.dna.fi
DNA is one of the leading telecommunications companies in Finland. Our purpose is to connect you to what matters most. We offer connections, services and devices for homes and workplaces, contributing to the digitalisation of society. Already for years, DNA customers have been among the world leaders in mobile data usage. DNA has about 3.6 million subscriptions in its fixed and mobile communications networks. The company has been awarded numerous times as an excellent employer and family-friendly workplace. In 2022, our total revenue was EUR 997 million and we employ about 1,700 people around Finland. DNA is a part of Telenor Group, a leading telecommunications company across the Nordics. More information: www.dna.fi, Twitter @DNA_fi, Facebook @DNA.fi and LinkedIn @DNA-Oyj.