DNA investigated how Finnish families decide on the ground rules of children's phone use – decisions on screen time rarely hold
In Finnish families, looking after your phone, keeping it with you and answering calls from family members are the three most important ground rules for children when it comes to phones, DNA's School Survey 2023 reveals. Parents seek to restrict children's screen time, but the agreements they come to rarely seem to hold in practice.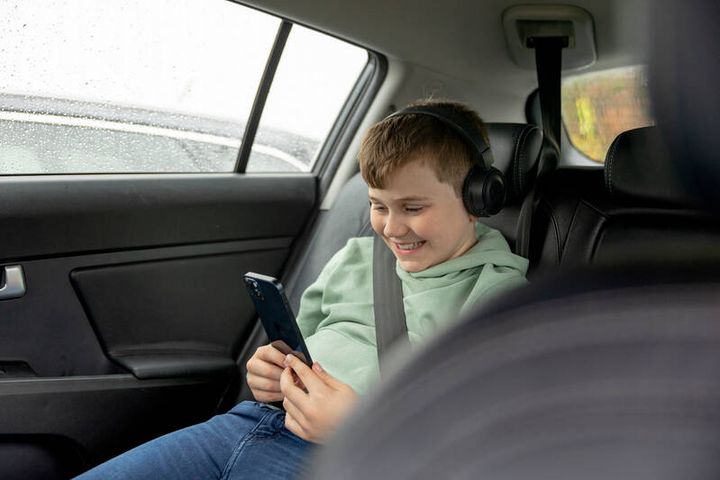 The first rule children are given concerning their phones in Finnish families is that they must take care of them and for example, not leave them lying around. Three out of four parents have agreed on this ground rule with their children. This is revealed by DNA's School Survey, in which over a thousand parents of children aged 5 to 16 participated.
One reason behind this emphasis on looking after the phone is its price, which the survey reveals is clearly the most important criteria when choosing a phone for a child. On average, children receive a new phone every two to three years, which can be a significant expense: Primary school aged children are usually bought a phone worth €101 to €200, whereas two thirds of phones bought for children aged 13 to 16 cost over €200. Nearly one fifth of parents of children aged 13 to 16 that responded to the survey feel that smart devices are a strain on the family's finances.
"In a clear majority of cases, the reason for replacing a child's phone is breakdown. It's worth keeping in mind that smart devices can be found in various different price brackets. For example, DNA offers affordable options that are suitable as children's everyday phones. Parents can also use our new Vaihtokapula used phone webstore launched earlier this year to find an affordable and environmentally friendly smartphone solution. You can also take the previous device to a DNA Store, where it will be wiped and restored securely", says Sami Aavikko, CEO, DNA Store Ltd.
When it comes to screen time, intentions and reality rarely see eye to eye
The screen time of children aged 5 to 12 is clearly restricted more often than that of older children. Of parents of primary school aged children, 80% have placed restrictions on the amount of time their child spends on their phone. In contrast, only 51% of parents of children aged 13 to 16 have placed restrictions on their children's phone use.
More than half of younger children's parents agree that children should use their phones no more than one or two hours a day on weekdays, but this desire often does not translate to practice. Only one third of children aged 5 to 12 use their phones one to two hours a day, while 43% spend between two and four hours at their phones. Approximately 80% of parents of children aged 13 to 16 agree that children should use their phones for less than four hours a day. Despite this, almost half of all young people use their phones four hours or more per day.
"Finding the right balance to strike when it comes to children's daily screen time is no doubt something Finnish families discuss often. If the subject threatens to become a source of conflict, we also recommend considering various tools to help restrict screen time. For example, in addition to its obvious security utility, DNA Digiturva can also be used to restrict the time children and young people spend on their phones", Aavikko suggests.
"At the same time, it is worth keeping in mind that, according to respondents, more than one third of children and young people have at some point wanted to restrict the time they spend on their phones. The desire to restrict screen time can come from the child themselves, and parents should support children in achieving this desire. This can be accomplished by using certain services or by agreeing to place the phone aside in certain situations, such as when going to bed. Puhelinparkki, which has been jointly designed by DNA and child welfare organisation Protect Children, is a place where devices can be placed aside and represents one potential solution to this problem", Aavikko says.
DNA's annual School Survey focuses on factors involved in the phone use and phone purchases of school-aged children and young people. The survey has been carried out annually for over a decade. The target audience of the School Survey is parents of Finnish children aged 5 to 16, of which parents of children aged 5 to 12 are the primary audience and parents of children aged 13 to 16 are a secondary audience. The survey was commissioned by DNA and conducted by Nepa Insight Oy. This year, a total of 1,009 parents/guardians of children aged 5 to 16 participated in the survey. The survey was conducted between 2 February and 13 February 2023 on Nepa's online panel.
DNA School Survey report (in Finnish)
Media enquiries:
CEO Sami Aavikko, DNA Store Ltd, tel. +358 (0)44 044 3069, sami.aavikko@dna.fi
DNA Corporate Communications, tel. +358 (0)44 044 8000, communications@dna.fi
About DNA Oyj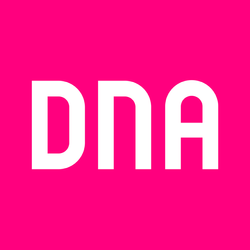 DNA Oyj
PL 10
01044 DNA
http://www.dna.fi
DNA is one of the leading telecommunications companies in Finland. Our purpose is to connect you to what matters most. We offer connections, services and devices for homes and workplaces, contributing to the digitalisation of society. Already for years, DNA customers have been among the world leaders in mobile data usage. DNA has about 3.6 million subscriptions in its fixed and mobile communications networks. The company has been awarded numerous times as an excellent employer and family-friendly workplace. In 2022, our total revenue was EUR 997 million and we employ about 1,700 people around Finland. DNA is a part of Telenor Group, a leading telecommunications company across the Nordics. More information: www.dna.fi, Twitter @DNA_fi, Facebook @DNA.fi and LinkedIn @DNA-Oyj.