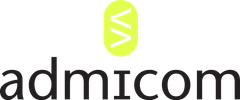 Changes in Admicom Oyj's Leadership Team
Unofficial translation of the company release on June 30, 2023 at 9:00 a.m. EEST. In case the document differs from the original, the Finnish version prevails.


Admicom Oyj's CFO Petri Aho will transfer to a new position Chief Development Officer as of July 7, 2023 with responsibility for Strategy and M&A while continuing as a member of the Leadership Team.
Satu Helamo (M.Sc. Econ.) has been appointed as Admicom Oyj's new CFO and member of the Leadership Team. She will move to her new position from WithSecure Oyj where she has held the role of Director, Group Finance. Previously she has had a long career at the consulting company KPMG. Helamo has over 15 years of experience in financial management. She will start in her role at the latest on October 9, 2023. Prior to that, Group Senior Business Controller Katariina Lähdesniemi (M.Sc. Econ.), who has already been responsible for the financial management of the ERP business unit, will act as interim CFO and member of the Leadership Team starting from July 7, 2023.
CEO Petri Kairinen: "During his term as CFO, Petri Aho has significantly developed Admicom's financial processes as the company has grown also through acquisitions. As our strategy and internationalisation plans have progressed, we decided that now is a reasonable time to transfer the CFO role to a successor, allowing Petri to better focus on business development and M&A. I am very happy to welcome Satu Helamo, who brings her versatile and solid financial management expertise to Admicom, especially from the perspective of international subsidiaries and the SaaS business model."
Future CFO Satu Helamo: "I am looking forward to joining in building Admicom's new phase this autumn. Admicom's stable financial situation creates a good basis for implementing its internationalisation strategy. I want to do my part in enabling this growth and in developing the financial and reporting processes, which best support and benefit the company of the company at any given stage of growth."



Additional information:
Petri Kairinen
CEO
petri.kairinen@admicom.fi
+358 50 303 4275
Petri Aho
CFO
petri.aho@admicom.fi
+358 44 724 1767
Approved advisor:
Oaklins Merasco Oy
+358 09 612 9670
Admicom Oyj
Founded in 2004, Admicom is a forerunner in IT system development for SMEs and a comprehensive software and accounting services partner. At the core of our service package is the Adminet ERP system, which covers a wide range of solutions for managing clients' operations, from construction site mobile tools to real-time financial monitoring and project management. A highly automated SaaS solution helps SMEs improve their competitiveness and profitability and significantly saves time on site and in the office. We also provide our customers training, consulting and accounting services.
Our software suite also includes Adminet Lite, a cost-effective software and service package for small businesses, Hillava, a precision solution for mobile work control, Kotopro, a modern software solution for high-quality documentation, and Tocoman, a pioneer in project management software solutions for the construction industry, including quantity and cost calculation, scheduling and BIM3 solutions for building information modeling.
We work continuously to enhance the integration between our software solutions to provide our customers with a coherent user experience, thus enabling them to build a more profitable business by using modern software solutions.
The ever-growing Admicommunity employs more than 240 people in its offices in Jyväskylä, Helsinki, Tampere, Oulu, Seinäjoki and Turku. Further information: https://investors.admicom.fi/.