Loftware NiceLabel users can now design and print labels from DYMO printers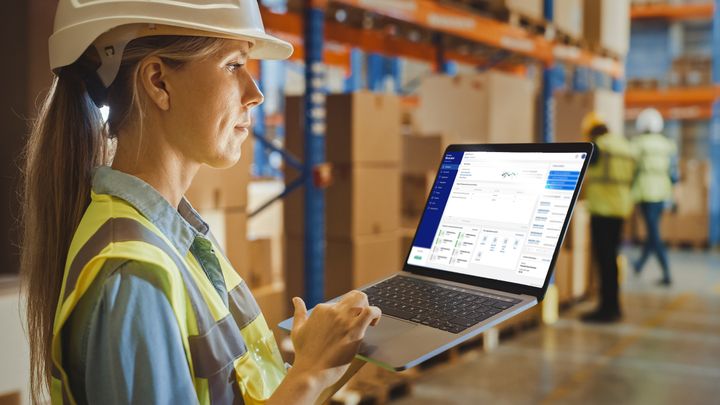 Hamburg
We're pleased to share that users of Loftware NiceLabel, available on-premise and in the cloud, can now design and print labels from the LabelWriter and LabelManager range of DYMO printers.
Many companies currently use DYMO label printers in the office and other brands of industrial label printers in the warehouse, distribution center, or production site. Now, by using NiceLabel to design, integrate, manage, and print labels, they can drive all their label, document, and production line printers from one end-to-end software platform.
The DYMO printer models covered under this development include the LabelWriter 550 Turbo, LabelWriter 5XL, LabelWriter 450 Twin Turbo, LabelWriter 450 Duo, LabelWriter Wireless, LabelManager 280, LabelManager 420P, and LabelManager 500TS.
"DYMO printers are ubiquitous," said Paul Vogt, VP Partner Strategies at Loftware. "They are on every desk. So, it's important to our customers they can design labels in NiceLabel and print them from their DYMO printer. And with this technology development, it's easy to do just that."
From label design to print, NiceLabel offers everything you need to manage your labeling process, in one, easy-to-use system. Designed for rapid deployments at one site or across multiple locations, it's an ideal solution for mid-sized or growing businesses. NiceLabel empowers business users to respond to change requests and print jobs without IT assistance. This reduces delays and frees up costly IT resources to perform more value-adding tasks.
"We are so pleased that Loftware supports DYMO printers under NiceLabel," added Ingo Thon, Senior Marketing Manager at DYMO. "Customers want to be able to connect DYMO printers into their network and print labels from their central labeling system. This collaboration will simplify label printing for our customers, allowing them to streamline their labeling processes and improve efficiency."
The support Loftware has added for DYMO printers is in addition to the 5000+ printer models across 100+ printer brands that we already support. Learn more about the support for the DYMO range of label printers under NiceLabel: https://www.dymo.co.uk/support?cfid=partners-and-solution
About DYMO:
https://www.dymo.co.uk/about-us.html
Contacts
Ingo Thon
+ 49 40 8555 2555
Ingo.THON@newellco.com

About DYMO Deutschland
DYMO Deutschland
Hamburg, Germany