Survey shows that environmental factors affect young people's choice of subscription and smartphone
Young people's growing climate concerns are reflected in their choice of subscription, choosing 5G more often than other age groups due to its environmental advantages. DNA's Digital Life survey sheds light on this trend. Young people are also interested in reducing their own digital carbon footprint and buying their smartphones recycled.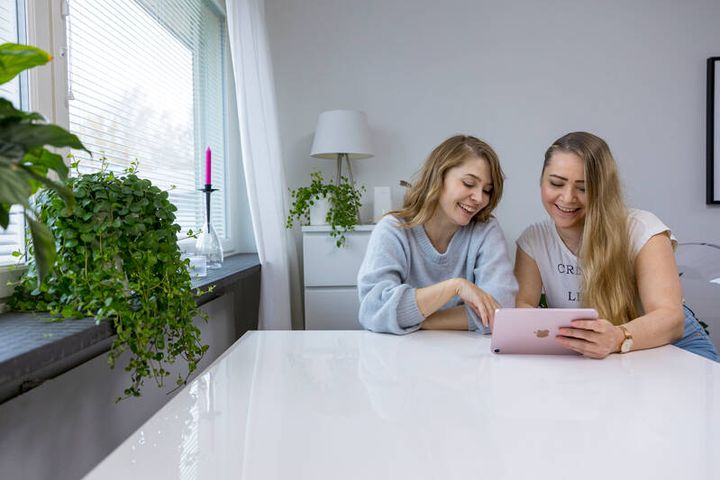 One third of 16–24-year-olds and 23 per cent of 25–34-year-olds who responded to the Digital Life survey chose 5G because its energy efficiency makes it the best choice for the climate. In all other age groups, the number of respondents who chose 5G for environmental reasons is under 20 per cent. Young people's increasing climate awareness can also be seen in how they approach their smartphone purchases. Almost half (46%) of respondents in the youngest age group are interested in buying their smartphones refurbished.
"Recycling smart devices is obviously important from an environmental perspective. Using recycled materials is considerably better for the environment than mining for new raw materials. Even broken devices shouldn't just be thrown away, because they can be refurbished, used for spare parts or recycled. When done properly, there are also no additional data security risks associated with recycling. All data on smart devices recycled through DNA is erased securely. You can also get exchange credit for a used phone when you bring it to a DNA Store. In addition, towards the beginning of the year, we opened Vaihtokapula webstore for used phones, where customers can get safe refurbished phones with full confidence that they have gone through a thorough filtering process", explains DNA's VP of Broadband and TV Christoffer von Schantz.
The survey questions covered topics such as smart device purchasing habits and Internet connections. Respondents were also asked about their digital carbon footprint. Respondents aged 25–34 and 65–74 were the most interested in reducing their digital carbon footprint. In both age groups, 44 per cent of respondents expressed an interest in reducing their digital carbon footprint – only slightly higher than 16–24-year-olds, of whom 41 per cent expressed interest in the same.
Young people see greater benefits to 5G than older age groups
Environmental concerns are one reason why people choose 5G, but the primary reason is that it is seen as a reliable communication technology. More than 40 per cent of survey respondents believe that a 5G network offers them a faster and more functional Internet connection both at home and on the move.
"Nonetheless, many consumers are still uncertain about 5G and its benefits. This is no doubt a contributing factor to approximately 40 per cent of respondents feeling that 5G does not currently benefit them. However, younger age groups have a much clearer understanding of the benefits 5G brings than older ones do", von Schantz says.
In fact, the expansion of 5G networks benefits virtually everyone. 5G significantly increases mobile network capacity, which is experienced as increasingly fast connections and less congested networks for both 4G and 5G users. 5G technology is also significantly more energy efficient than 4G and offers stronger data security than its predecessors.
"5G is already benefitting a large majority of people. For example, calculated based on place of residence, DNA's 5G network already reaches over 90 per cent of the Finnish population – more than five million people. In addition, modern, high-quality wireless alternatives to fixed-network broadband are already available to over one million residences", von Schantz says.
Almost one third of respondents say they have experienced problems with their current Internet connection. Slow connection speeds, either at home or at work, are an especially common problem.
The most common approach to network troubleshooting is restarting the modem, and one third of respondents who have experienced problems with their connection have also contacted their service provider to help resolve the issue. Increasingly many people have taken the approach of switching to a faster connection, and 22 per cent of respondents who have experienced problems say they resolved them by updating their connection to a faster one. Last year, 14 per cent of respondents who experienced problems with their connection opted for this approach.
Young people are happy to come to the office
Connections need to be in good order, especially when people are working remotely. Half of those who responded to the Digital Life survey have jobs that could be performed remotely. Of them, approximately 90 per cent have the opportunity to work remotely in at least a limited fashion. As much as 62 per cent of respondents who have the opportunity to work remotely choose to do so at least half of the time. Working remotely has also inspired 37 per cent of respondents to switch to a faster Internet connection.
"Remote working is here to stay, and I would say that some combination of remote working and working at the office has become the norm. In the survey, the hybrid model of work was the most popular, with nearly 60 per cent choosing it as the most convenient option. In terms of ability to work efficiently, a well-functioning Internet connection is important both at the office and at home", von Schantz says.

DNA's Digital Life survey
The Digital Life survey, produced jointly by DNA and Nepa, was conducted using an online panel from 18 April to 3 May 2023. Its aim is to find out how Finns use different digital services as well as their experience regarding digital inclusion. Over one thousand Finns aged 16–74 responded to the annual survey. The survey has been conducted since 2013.
Check out the DNA Digital Life survey in full here (in Finnish only).

Media enquiries:
DNA Corporate Communications, tel. +358 44 044 8000, communications@dna.fi
Christoffer von Schantz, DNA Plc, Vice President, Broadband and TV, christoffer.vonschantz@dna.fi
About DNA Oyj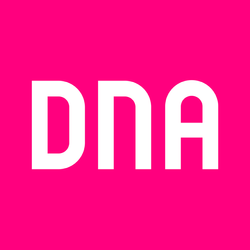 DNA Oyj
PL 10
01044 DNA
http://www.dna.fi
DNA is one of the leading telecommunications companies in Finland. Our purpose is to connect you to what matters most. We offer connections, services and devices for homes and workplaces, contributing to the digitalisation of society. Already for years, DNA customers have been among the world leaders in mobile data usage. DNA has about 3.6 million subscriptions in its fixed and mobile communications networks. The company has been awarded numerous times as an excellent employer and family-friendly workplace. In 2022, our total revenue was EUR 997 million and we employ about 1,700 people around Finland. DNA is a part of Telenor Group, a leading telecommunications company across the Nordics. More information: www.dna.fi, Twitter @DNA_fi, Facebook @DNA.fi and LinkedIn @DNA-Oyj.