International zoo conference in Helsinki - welcome to the opening ceremony 13.9.2023
In September, about 850 wildlife and biodiversity conservation professionals will arrive in Helsinki. For the first time in Finland, Korkeasaari Zoo will host the annual conference of the European Association of Zoos and Aquaria (EAZA), the largest annual gathering of the zoo industry in Europe.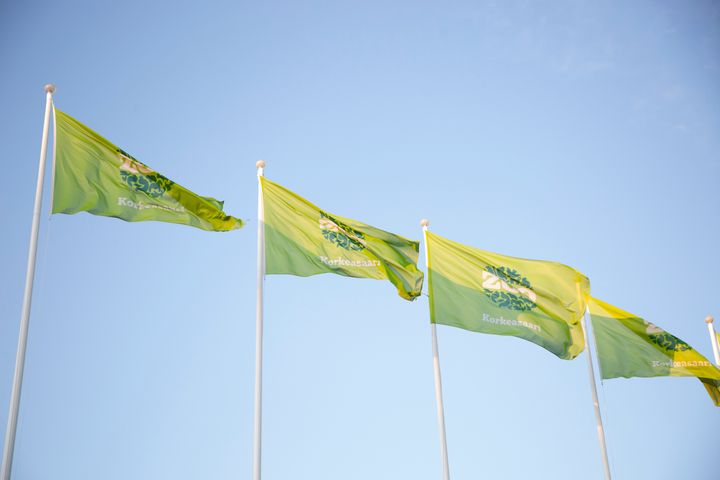 The European Association of Zoos and Aquaria (EAZA) brings together progressive zoos with the aim of saving species from extinction through conservation, environmental education and research. Korkeasaari Zoo is one of the founding members of the 30-year-old organisation. Today, there are more than 400 members.
We welcome media representatives to the opening of the conference. The opening ceremony will take place on Wednesday, 13th of September 2023, at 8:30 - 10:30 in the Europaea Hall of the Marina Congress Center in Helsinki.
The opening ceremony will be addressed by Myfanwy Griffith, Executive Director of EAZA, and Sanna Hellström, CEO of Korkeasaari Zoo. Finnish politicians Pekka Haavisto and Sirpa Pietikäinen will also give their greetings.
The five-day conference will cover topics such as animal welfare and training, zoo communication and environmental education, EAZA's conservation campaigns and species-specific conservation programmes. Lecturers on animal welfare include Finnish expert Helena Telkänranta. See the full programme: eaza2023.com
Media are kindly requested to register in advance for the opening ceremony by contacting Mari Lehmonen, Korkeasaari Zoo's media relations specialist: mari.lehmonen@korkeasaari.fi or +358 50 597 3252. Myfanwy Griffith and Sanna Hellström can be interviewed at the opening ceremony - please let us know if you would like us to arrange an interview with either of them. We will be happy to help you find interesting angles and experts on the conference topics!
Korkeasaari Zoo
Korkeasaari Zoo is one of the most popular leisure destinations in Finland, and every year, it attracts almost half a million visitors of all ages. The zoo is open all year round. The most important mission of Korkeasaari is to conserve biodiversity and each and every one of the visitors supports this work. Korkeasaari is home for nearly two thousand animals representing approximately 160 species.
Korkeasaari conserves biodiversity as part of the network of zoos and conservation organizations. Endangered species are conserved by breeding as genetically diverse populations as possible to ensure the future of the species. Declining populations in the nature can be strengthened with the help of zoo populations, and animals can be reintroduced to areas where they have previously lived. European forest reindeers, Przewalski's wild horses and many other species have been sent from Korkeasaari Zoo to the wild.
The Zoo is managed by a non-profit foundation, called the Foundation of Korkeasaari Zoo (officially Korkeasaaren eläintarhan säätiö).
EAZA - The European Association of Zoos and Aquaria
The European Association of Zoos and Aquaria is the organisation that sets the standard for progressive zoos, aquariums, and other partners across Europe and Western Asia. EAZA makes sure that its member zoos and aquariums achieve and maintain the highest standards of animal care.
Formed in 1992, EAZA's mission is to facilitate cooperation within the European zoo and aquarium community towards the goals of education, research and conservation. The organization believes that zoos and aquaria have a strong role to play in protecting nature and wildlife both at the institutions and out in the field.
It is estimated that more than 140 million people visit EAZA members each year, equivalent to approximately one in five European citizens.