Bank of Finland's interim forecast: economic recovery will be delayed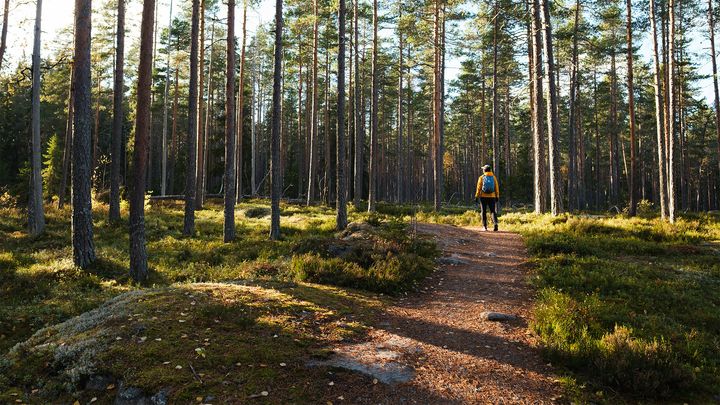 The Finnish economy is in mild recession in 2023, according to the Bank of Finland's interim forecast published today. The rise in prices and interest rates, and weaker export demand, are weighing on the economy. The favourable trend in employment will come to a halt, but domestic inflation is now slowing rapidly. However, the economic recovery will take longer than previously estimated. The downside risks to economic growth have increased.
"The recession is still expected to be shallow, but the economy will also recover more slowly than estimated in the summer. Statistical data that became available in the summer indicate weak developments for the rest of the year. In addition, risks in the domestic and global economy have grown," says Bank of Finland Head of Forecasting Meri Obstbaum.
According to the Bank of Finland's September 2023 interim forecast, GDP will contract by 0.2% in 2023. The economy will slowly start to recover from the recession in 2024. GDP growth in 2024 will be slower than projected in the Bank of Finland's June forecast, i.e. only 0.2%. In 2025, growth in the economy will gather pace, albeit only to 1.4%.
Inflation will slow significantly – employment rate will dip
Employment has been growing for a long time, but it will dip during the recession. The employment rate for the 20 to 64 age group will fall to 77.7% in 2024. The number of persons employed will resume growth in 2025 as economic growth strengthens, and the employment rate will return close to the level in 2022. Higher prices are eroding households' purchasing power, but growth in earnings and falling inflation are improving their consumption opportunities. Inflation will slow to 1% in 2024, but the prices of services will continue to rise at a faster pace than previously expected.
The risks surrounding the forecast are predominantly on the downside. Geopolitical confrontations and the transmission of the rise in interest rates to the economy may lead to negative developments. Slower-than-expected growth in the global economy would further decrease Finnish companies' opportunities for increasing exports. The higher interest rates are also curbing investment and affecting real estate market activity. In Finland, the outlook for residential construction has weakened rapidly due to the housing market freeze, and difficulties in the sector may come to a head and affect employment and the economy more strongly than projected.
Bank of Finland's interim forecast, september 2023 (in Finnish)
Further information:
Meri Obstbaum, Head of Forecasting
firstname.lastname@bof.fi
+358 9 1832363
The Bank of Finland is the national monetary authority and central bank of Finland. At the same time, it is also a part of the Eurosystem, which is responsible for monetary policy and other central bank tasks in the euro area and administers use of the world's second largest currency – the euro.