Kempower partners with Lahti Pelicans ice hockey team – opens world-class VIP Lounge at the home arena
Kempower announces an official partnership with the local top ice hockey team Lahti Pelicans. As part of the new partnership, Kempower and Pelicans open a brand new suite called Kempower VIP Lounge at Isku Areena, which is Pelicans' home arena in Lahti, Finland. The new lounge will, among other things, enable Kempower to offer a new level of hospitality for customers and other stakeholders arriving in Lahti.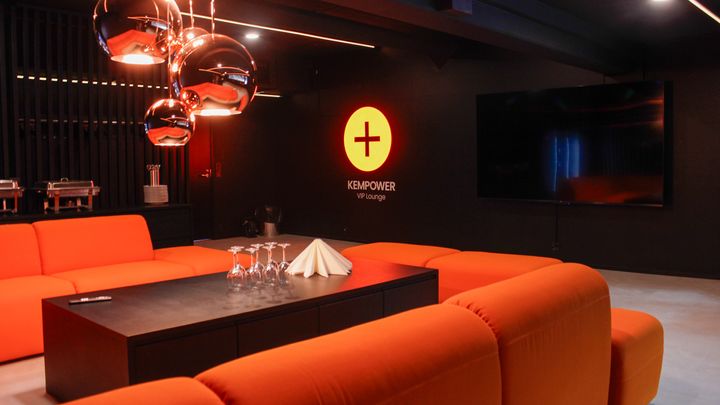 Like Kempower, Pelicans is constantly working towards sustainability in its approach to running both ice hockey and business. The organization was rewarded as the world's first carbon neutral ice hockey team in 2021. Pelicans is also a major local actor and one of the most recognizable brands in the Lahti region. The team is playing in the European Champions Hockey League this season and finished second in the Finnish league last year.
"Kempower has its roots in Finland and in Lahti, which is a traditional winter sports city. The Pelicans cooperation brings together two things that are important to us: team spirit and winter sports. Our goal is to reduce emissions through the electrification of transport, so that future generations can enjoy snow and winter sports. Now we can offer a small piece of this experience in our own VIP Lounge," says Paula Savonen, VP of Communications, Kempower.

"It's great that we now have Kempower as a partner. Both of us are very strong players in our respective fields, and as companies, we also have a strong desire to grow and develop. We share a similar set of values and want to positively impact the world through responsible business practices. Another commonality for us as organizations is that both companies have deep roots in the Päijät-Häme region," says Lauri Pöyhönen, CEO of Pelicans.


Media enquiries:
Paula Savonen, VP, Communications, Kempower
paula.savonen@kempower.com
+358 400 343 851

Kempower in brief
We design and manufacture reliable and user-friendly DC fast-charging solutions for electric vehicles. Our vision is to create the world's most desired EV charging solutions for everyone, everywhere. Our product development and production are based in Finland, with the majority of our materials and components sourced locally. We focus on all areas of e-mobility, from electric cars, trucks, and buses to machines and marine. Our modular and scalable charging system and world-class software are designed by EV drivers for EV drivers, enabling the best user experience for our customers around the world. Kempower is listed in the Nasdaq First North Growth Market Finland. www.kempower.com