9th International Alvar Aalto Design Seminar – BIOSYMBIOSIS on global bio-based design and innovations, 24.–25.5.2022
Future pathfinders for bio-based design, innovative materials and design solutions for a circular economy will form the main points of focus in the 9th International Alvar Aalto Design Seminar – BIOSYMBIOSIS on 24.–25.5.2022 broadcast from Jyväskylä, Finland.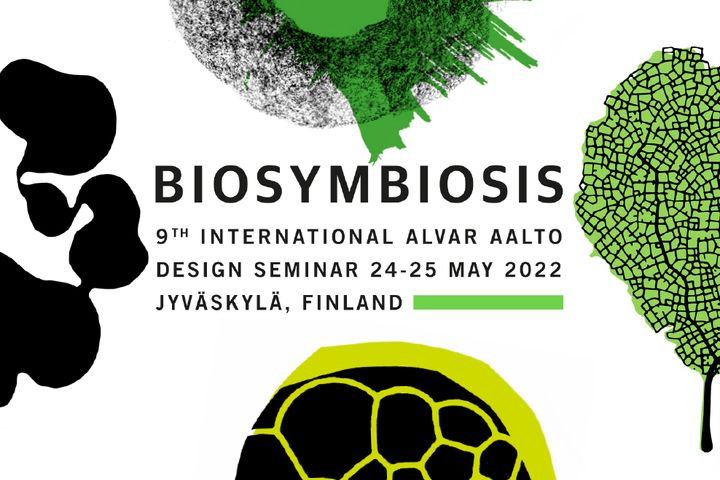 The two-day, hybrid format BIOSYMBIOSIS design seminar brings to the discussion top Finnish and international names in bio-based design, many of them presenting their work for the very first time in Finland. The event is free of charge and open to all, though pre-registration is needed. The language of the seminar is English. The event location for the live audience is the Main Building at the University of Jyväskylä. The virtual audience can follow the event globally. Some of the programme will be streamed to the Clerkenwell Design Week in London, UK.
Tuesday 24th May 2022 is dedicated to the theme "Pathfinders for the Sustainable Future: Nature-Based Design Thinking, Research and Problem-Solving". Esteemed biodesign expert, curator and author William Myers (Museum of 21st Century Design, M21D, including Biodesign [MoMA, 2018]), will start the discussion. An expert in regenerative design and biomimicry and founder of Exploration Architecture, architect Michael Pawlyn (the Eden Project, Sahara Forest Project, Biomimetic Office Building) will introduce the principles of biomimicry in the built environment. Other current names in design, the Italians Andrea Trimarchi and Simone Farresin from Studio Formafantasma, will open the discussion on geodesign and research. Architect Henna Helander, President of Finnish Association of Architects, SAFA and CEO of the Paimio Sanatorium Foundation, interior designer Anna Tiula from Helsinki Interiors, and Kari-Otso Nevaluoma, editor-in-chief of Avotakka magazine will discuss biophilic design as arising from the connections with nature.

From biodesign research to regerative design
The morning session of the second day, 25th May, starts with the theme "Smart Components of Tomorrow: Bio-based materials and Innovations", focusing on material-based solutions in biodesign. Designer Sofia Pia Belenky from the Space Caviar design office in Milan and Daniel Grushkin, director of the Biodesign Challenge competition (USA) will open the discussion on current phenomena. Professor Pirjo Kääriäinen will present recent ChemArts material research at Aalto University. Designers Irene Purasachit (Aalto University) and Manuel Arias Barrantes (VTT Technical Research Centre of Finland) will reveal some of their inspiring biomaterial experiments. The City of Jyväskylä's Circwaste-EU Project manager Jenni Lemettinen and service design agency 2Loops talk about utilising service design for the circular economy.
The afternoon session and third theme "Intelligent Solutions for Today: Innovative Sustainable Production for the Circular Economy" highlights current bio-innovative companies such as Naava Group Oy, Solar Foods, Sulapac, Spinnova and Betolar. Similarly, in Metsä Group's and Fortum's ExpandFibre-Ecosystem project, wood-waste-based materials are directed to the global markets. Outi Suomi, Head of Bio and Circular Finland Programme from Business Finland, will open the afternoon discussion. The final discussion is on global future prospects of bio-based materials and innovations.
The 9th International Alvar Aalto Design Seminar - BIOSYMBIOSIS is, exceptionally this time, an admission-free hybrid seminar open to everyone. The seminar moderators are curator and design writer Anniina Koivu, Head of Theory Masters (ECAL, Lausanne), and designer Hanna Laikola, Brand manager of Design Helsinki. The seminar brings together the global design and architecture community, professionals, researchers, students – and anyone interested in innovative, solution-oriented design and research. The accompanying programme will be announced at the latest by early May. Admission to the free seminar requires pre-registration. Only registered participants will also have two months access to the recordings, until end of July 2022. Changes are possible.
The Alvar Aalto Design Seminar, held every three years in Jyväskylä since 1995, is an internationally acclaimed design event that highlights top research and experts in the field. The design seminar, as well as the Alvar Aalto Symposium and Alvar Aalto Researcher's Network Seminar, which take place every third year, is organised by the Alvar Aalto Foundation / Alvar Aalto Academy together with the City of Jyväskylä and other event partners.
The 2022 event partners are Aalto University, Artek, Avotakka magazine, Business Finland, Cumulus Association, Design Helsinki & Clerkenwell Design Week (Media 10), Design Museum Helsinki, The Finnish Association of Interior Architects SIO, Fiskars Village Art & Design Biennale, Paimio Sanatorium Foundation, University of Jyväskylä. The graphic design of the event is by artist and graphic designer Aimo Katajamäki.
Contacts
Aila Svenskberg
Alvar Aalto Design Seminar Producer, Communications
Tel. +358 40 659 1930
aila.svenskberg@alvaraalto.fi

Nina Heikkonen
Programme Manager
Tel. +358 44 500 1257
nina.heikkonen@alvaraalto.fi

About Alvar Aalto -säätiö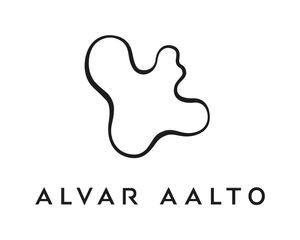 Alvar Aalto -säätiö
JYVÄSKYLÄ ja HELSINKI
040 135 6210
https://www.alvaraalto.fi
Alvar Aalto -säätiö toimii paremman arkiympäristön ja muotoilukulttuurin hyväksi lähtökohtanaan Alvar Aallon ja hänen elämäntyönsä humanistiset ja ekologiset arvot. Alvar Aalto -museo, säätiön osana, pitää yllä ja kartuttaa kokoelmiaan ja arkistojaan sekä tuottaa monipuolisia yleisön- ja asiantuntijapalveluita.