A 4G live stream of the wonderful Finnish summer
There are ten cameras installed in DNA's 4G network across the country to provide real-time live streaming of summer in various parts of Finland for general delight.
This broadcast lets you enjoy the wilderness and rural landscapes, a cruise on Lake Saimaa, the Helsinki and Tampere city centres, underwater lake scenes and the outer archipelago of Finland.
"The Finnish summer is beautiful everywhere, but its beauty is very different in different places. Our fast and extensive 4G network enables us to show this to everyone", says Cedric Kamtsan, Vice President of DNA's Handset Business.
The summery broadcasts come from the Utö lighthouse, the feeding ground for reindeer at Muonio, the Näsinneula observation tower, under the surface of Iso-Valkeajärvi lake, Kaapelitehdas in Helsinki, a sauna at a summer cottage in Espoo, a farm, the roller coaster in Powerpark and, during the Pori Jazz Festival, a drone.
You can watch the live stream from DNA's website www.dna.fi/livekesä and from 26 June till 2 July from digital touch screen info displays at Helsinki railway station and  following shoppin centres: Kamppi, CityCenter, Hansakortteli, Koskikeskus and Iso Omena. Viewers can choose the area and camera they want to watch.
The cameras stream views of the landscape and panorama views, and if a camera is located so that someone might end up in the broadcast so that they can be recognised, there is a sign near the camera stating this and the purpose of use.
The live streaming will continue until 31 July 2017, after which all equipment brought to the camera locations will be removed. The cameras will not record.
You can find the round-the-clock live broadcast of the Finnish summer here: www.dna.fi/livekesä 
Further information:
Cedric Kamtsan, Vice President, Handset Business, tel. +358 (0)44 906 2377, cedric.kamtsan@dna.fi
DNA Corporate Communications, tel. +358 (0)44 044 8000, communications@dna.fi
Tietoja julkaisijasta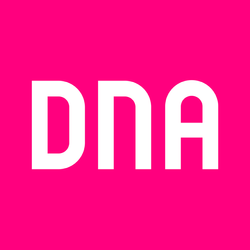 DNA Oyj
PL 10
01044 DNA
http://www.dna.fi
DNA Plc is a Finnish telecommunications group providing high-quality voice, data and TV services for communication, entertainment and working. DNA is Finland's largest cable operator and the leading pay TV provider in both cable and terrestrial networks. For DNA, the key area for growth in corporate business is the new way of working, independent of time and place, facilitated by smart terminal devices, diverse communications services and rapid connections. In 2016, DNA recorded net sales of EUR 859 million and an operating profit of EUR 91 million. DNA has more than 3.8 million subscriptions in its fixed and mobile communications networks. The Group also includes DNA Store, Finland's largest retail chain selling mobile phones. DNA shares are listed on Nasdaq Helsinki Ltd. For further information, visit www.dna.fi or follow us on Twitter @DNA_fi, @DNA_Business and @DNA_Palvelu and Facebook.