A just transition for the peat industry can speed Finland towards carbon-neutrality
Sitra presents measures for supporting a socially and economically just transition for the peat industry as Finland seeks to become carbon neutral by 2035.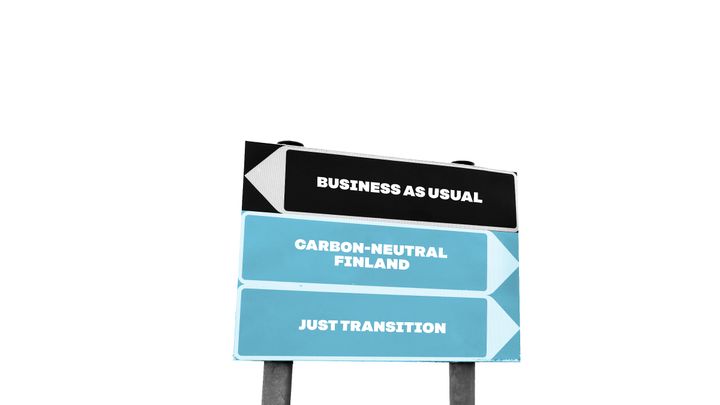 The first publication in the project is a working paper that highlights a variety of methods for ensuring fairness and justice during the transition. Together with the Finnish Environment Institute, Sitra charted the employment, financial, climate and environmental effects of peat production and the corresponding effects of stopping the use of peat fuel for the working paper "Giving up peat fuel – means for supporting a just transition in Finland". The working paper lists five ways to promote a just transition and makes recommendations to decision-makers. Finland is in the process of looking for ways to achieve carbon neutrality. The reduction of emissions must be coupled with social support to ensure a socially and economically just transition for the peat industry.
The burning of peat fuel is currently responsible for nearly 12 per cent of Finland's total greenhouse gas emissions, while employment in the industry accounts for 0.1 per cent of the Finnish workforce and the share of added value produced by Finland's economy is less than 0.1 per cent.
According to a survey commissioned by Sitra, peat producers are interested in participating in the planning of a just transition.
"It is clear that the change involves a great deal of uncertainty about personal finances and livelihoods, not to mention the economic viability of whole regions," says Specialist Tatu Leinonen of Sitra's Climate Solutions team. "The interviews indicate that the voices of entrepreneurs and other operators in the peat industry need to be heard better."
Giving the producers a voice through public debates
Sitra is launching a series of public debates to meet the needs identified in the interviews. The purpose of the debates is to bring all interested parties together to discuss obstacles and opportunities related to a just transition in Finland.
"We want to support the first steps of a just transition by organising public debates based on our working paper," says Project Manager Outi Haanperä of Sitra's Climate Solutions team.
Three debates will be held in early autumn. Sitra will compile the information and ideas gleaned from the debates and hand them over to interested parties, such as the broad-based peat industry working group.
Improved prospects for a just transition
The opportunities for achieving a just transition have improved markedly, since many replacement solutions for peat fuel are now available – and the cost-efficiency of these solutions is expected to improve further with advances in technology. Furthermore, both Finland and the EU have introduced instruments for expediting the transition.
The European Green Deal's Just Transition Fund includes plans to channel funds to projects which can enable Finland to promote giving up peat fuel, to support the diversification of economic activities in peat-reliant key regions and to arrange retraining and supplementary training.
The broad-based peat industry working group began its work in March in accordance with the Government Programme. One of the working group's tasks is to propose means for achieving a regionally and socially just transition. 
Five means for supporting a just transition in Finland
1) Clear government policy on steering mechanisms for giving up peat.
2) Listening to entrepreneurs, lobbyists, authorities, municipalities, regions and decision-makers and engaging them in the planning of the change.
3) Assessing measures and making plans to ensure that the measures will promote a controlled transition and improve employment, and to enable their funding by the Just Transition Fund.
4) Training – such as retraining and supplementary training to support gaining employment in new fields.
5) The use of existing funding channels, such as the EU Just Transition Fund.
Working paper's recommendations for supporting a just transition
1) Ensuring that the people and organisations at the heart of the just transition can have their voices heard.
2) Supporting employment and the diversification of economic activities.
3) Making use of existing funding channels for funding the measures.
Working paper's recommendations for replacing peat
1) The discounted tax rate for peat should be abolished, for example gradually by 2025.
2) If emissions trading and removing the tax incentive are not sufficient steering mechanisms to end burning peat fuel for energy by 2030, for example, banning the burning of peat by law could be considered.
3) The adoption of non-combustion solutions for energy production should be promoted.
4) The impact of the growing demand for biomass – as a result of the reduction in peat use and other factors – on the achievement of sink and biodiversity targets should be determined, including an investigation of necessary steering mechanisms.
5) Increasing the share of replacement materials for peat in substrates and litter should be promoted.
6) Following in Sweden's footsteps, Finland should give serious thought to prohibiting the opening of new peat production areas because of their climate and environmental impact.
Contacts
Outi Haanperä, Project Manager, Climate Solutions, outi.haanpera@sitra.fi, +358 294 618 470
Tatu Leinonen, Specialist, Climate Solutions, tatu.leinonen@sitra.fi, +358 294 618 431
Samuli Laita, Leading Specialist, Communications, samuli.laita@sitra.fi, +358 40 536 8650

Images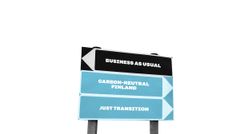 About Sitra

Sitra
Itämerenkatu 11-13, PL 160
00180 HELSINKI
0294 618 991
http://www.sitra.fi
Sitra is a future fund that collaborates with partners from different sectors to research, trial and implement bold new ideas that shape the future. Our goal is a Finland that succeeds as a pioneer in sustainable well-being.