'A personal trainer of happiness' guides the Finnish City of Vaasa to become the happiest city in the world
According to the United Nations 2020 Happiness Report, Finland is the happiest country in the world. Now the City of Vaasa, located on the west coast of Finland, is aiming to become the happiest city of the happiest country. To achieve this goal, the happiness of the city's residents is being developed together with the help of the city's new personal trainer of happiness, researcher Markku Ojanen, and progress will be monitored through an annual happiness survey.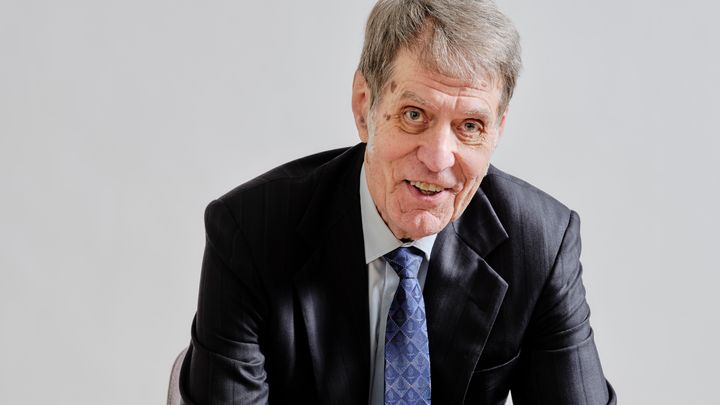 —  This year Finland has again been chosen as the happiest country in the world, but it is unclear which is the happiest city in the happiest country. We believe that Vaasa must take this position. We are already a very vibrant region by many standards, but now we are really starting to develop the happiness of our residents, says Mayor Tomas Häyry.
The first steps in promoting happiness will be taken on 2nd of October, when Vaasa introduced its residents to a new "personal trainer of happiness", Emeritus Professor of Psychology and happiness researcher Markku Ojanen.
— Happiness is not only the responsibility of the individual - one's own living environment, such as Vaasa in this case, is particularly important. I'm really excited to be developing the happiness of Vaasa's residents, and to test in practice, which tasty titbits of the research will provide the best nourishment for the residents of this region, says Vaasa's personal trainer of happiness, Markku Ojanen.
Let's not wait for tomorrow's happiness

The happiness of Vaasa's residents will be developed comprehensively during the autumn. One of the most central ways is to guide city residents on how to develop themselves into happiness experts of their own lives. Ojanen considers online happiness lectures, that delve into where human happiness comes from and how it can be developed within yourself. In addition, the city shares practical happiness tips, produced by Ojanen, through the city's social media channels, on the city's webpages and in the urban cityscape. Tips are also sent to every resident in the region on a postcard.
— When a person is happy, they don't have to remember the 'good old days' or think that the future will bring something better, since they are satisfied, grateful, and happy with what life brings right now. That is why it is important that the residents themselves have the means to increase and maintain their own happiness with small actions in the middle of everyday life, continues Ojanen.

In addition to intensive work with residents, Ojanen operates as an expert in the city's organisation, helping, for example, various units to develop their own operations and services from the perspective of happiness. Ojanen is also involved in planning an annual follow-up survey to measure how the development of happiness in the region is progressing.
— Many may wonder if now is the right time to talk about happiness, especially when the world is in the middle of a crisis and people are having to put restrictions on their personal lives in many ways. But we believe that right now is actually the perfect time. Today we can really show the world that happiness is still within the grasp of all of us and can be found surprisingly close by, such as in a nearby forest or in the arms of your dearest one. It is not necessary to put out to sea to find it, concludes Häyry.
Contacts
More information and interviews
City of Vaasa
Head of communications
Leena Forsén
leena.forsen@vaasa.fi
040 635 0762

About Vaasan kaupunki - Vasa stad

Vaasan kaupunki - Vasa stad
PL / PB 3
65101 Vaasa
+358 6 325 1111
http://www.vaasa.fi
Finland is full of modest cities, but Vaasa isn't one of them. We believe that a good life comes from having the courage to be proud of what you are without being ashamed to show it. ​When others say maybe, we say yes. When others remain unsure, we act. When others stay put, we move ahead. If you want an easier fun-filled life, then make Vaasa your home.
Subscribe to releases from Vaasan kaupunki - Vasa stad
Subscribe to all the latest releases from Vaasan kaupunki - Vasa stad by registering your e-mail address below. You can unsubscribe at any time.
Latest releases from Vaasan kaupunki - Vasa stad
In our pressroom you can read all our latest releases, find our press contacts, images, documents and other relevant information about us.
Visit our pressroom