A significant difference in the amount of data transferred with 5G and 4G, although the use is driven by the same logic — but expert expects this to change
Much has been said about the potential of 5G, but we have not had much evidence of consumers' actual 5G behaviour until now. DNA's data comparison* shows how big of a difference there actually is in the amount of transferred data depending on whether the consumer's internet or mobile subscription has a 3G, 4G or 5G connection.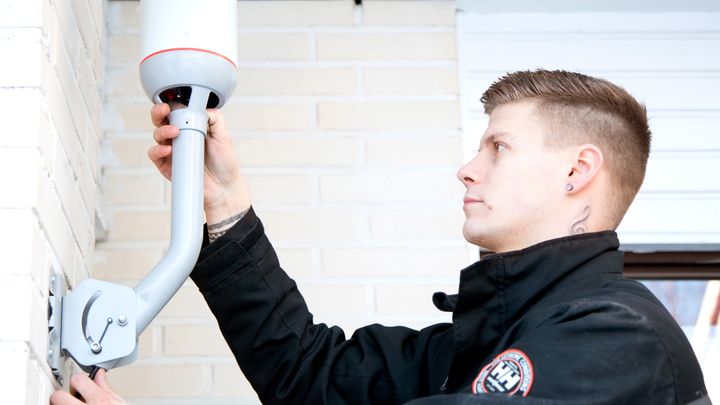 According to the data comparison, customers with DNA's Koti 5G, i.e. a fixed 5G connection built on the exterior wall of a building, used an average of approximately 576 GB of data over a two-month period in July–August. The number is almost 75% higher than that of a user with a regular 5G mobile modem (330 GB) and approximately 250% higher than for a user with a 4G mobile modem (168 GB). As for customers using a 3G internet connection, they consumed only about 38 GB of data during the two-month sampling period.
The trend is similar for mobile subscriptions. In July–August, a private customer with DNA's postpaid-type 5G subscription used approximately 32% more data on average than a customer with a similar 4G subscription. A DNA customer with a 5G subscription consumed an average of 59 GB for data transfer over a two-month period, while a customer with a 4G subscription used approximately 44 GB. A consumer who gets by with a 3G subscription used just 10 GB of data.
5G will change the purpose of data use
Nonetheless, the purpose of data use, regardless of the subscription type, remains similar. For example, a little over 40% of the total data was used on watching videos, just under 1% on listening to music, and just over 10% on using social media.
"The comparison shows that 5G has clearly been acquired for an existing need. 5G alone has not yet changed the way Finns consume data, but it allows for an even greater capacity to behave in digital environments in the same manner as before — the difference being that, with 5G, the consumed content is of higher quality than before. Videos, music and social media are consumed more with 5G than with other subscription types, which means that Finland is quickly waking up to 5G's potential in terms of image and sound quality as well as latency," says Pekka Väisänen, Senior Vice President, Consumer Business, DNA. 
For now, relatively few people use 5G subscriptions. As a result, the comparison of purposes of use is also slightly delayed compared to older, more established technologies.
"When we look at the same figures in a year, for example, they will tell a completely different story, as the change in the purpose of use brought about by 5G will be much clearer. We can make a direct comparison to how the transition from 3G to 4G affected Finns' use of the internet: today, more and more data is consumed for video and audio content. It would be foolish to think that the same would not apply when switching to 5G — particularly because services are increasingly enabling the consumption of 4K-level content for no additional cost," Väisänen continues.
COVID-19 and video feed apps have increased data volumes in mobiles 
The amount of data consumed each month with postpaid mobile subscriptions has increased on average from 19 GB to 22 GB per customer in a year. When we also consider the other mobile subscriptions a household has in addition to telephone subscriptions, the average monthly data volume of a DNA customer has increased from 25 GB to 33 GB in six months. Väisänen estimates that this is caused by the increasing availability of 5G, the state of emergency caused by COVID-19 and the steadily rising popularity of apps that provide continuous video feed to the phone.
"In this sense, the introduction of 5G will be similar to the previous transition from 3G to 4G. Back then, we were also discussing the actual benefits of the newer technology compared to the old one. But once you got used to using 4G, if your connection ever dropped back to 3G, you could see how great the difference was — the slowness of the older technology was striking. The same applies for 5G. Once you get used to the high video quality and how quickly your tabs open, you no longer want to go back to the way things were. The benefits of 5G are best reflected in a pure broadband business model, where latency becomes a more significant feature than before. This is especially true for competitive gaming, which has been growing in popularity for a long time," Väisänen says.
The population coverage of DNA's 5G network already exceeds 1.6 million people, and rapid construction will continue all around Finland throughout the winter.
*) DNA's statistics comparing internet subscriptions include mobile broadband subscriptions for which DNA has a phone number in its database. The statistics over mobile subscriptions include DNA's postpaid phone subscriptions only. The comparison looks at data transfer per subscription type and does not take into account, for example, the proportion of 5G subscriptions in the 5G network. Only the most well-known operators are included in the video, audio and social media channels. The volume and purposes of data transfer are specified for the time period July–August 2020.
Further information for the media:

Pekka Väisänen, Senior Vice President, Consumer Business, DNA Plc, tel. +358 (0)44 0400 168, pekka.vaisanen@dna.fi

DNA Corporate Communications, tel. +358 (0)44 044 8000, viestinta@dna.fi
Images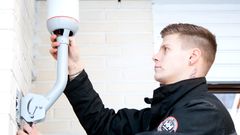 About DNA Oyj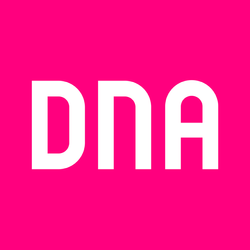 DNA Oyj
PL 10
01044 DNA
http://www.dna.fi
DNA is one of the leading telecommunications companies in Finland. We want to make our customers' daily lives less complicated. We offer connections, services and devices for homes and workplaces, contributing to the digitalisation of society. DNA's customers are continuously among the world mobile data usage leaders. We are Finland's largest cable TV operator. DNA has more than 4 million subscriptions in its fixed and mobile communications networks. The company was ranked the best employer in Finland in the large companies category of the 2019 Great Place to Work survey. In 2019, our net sales were EUR 942 million and we employ about 1,600 people around Finland. DNA is a part of Telenor Group, a leading telecommunications company across the Nordics. More information: www.dna.fi, Twitter @DNA_fi, Facebook @DNA.fi and LinkedIn @DNA-Oyj.