A storm front is approaching Finland, should we unplug everything? Expert explains when such precautions are an overreaction and when not
Heavy rains, lightning and thunderstorms are expected to hit the western and southern parts of Finland during Tuesday and Wednesday. Many were taught as children that in the event of thunder, electrical equipment, phones and modems must be unplugged, but are the old instructions still valid? Sami Aavikko, CEO of DNA Store, says that in rural areas, you should still follow the advice, although in urban areas the measure is mainly useful as something that strengthens your sense of security.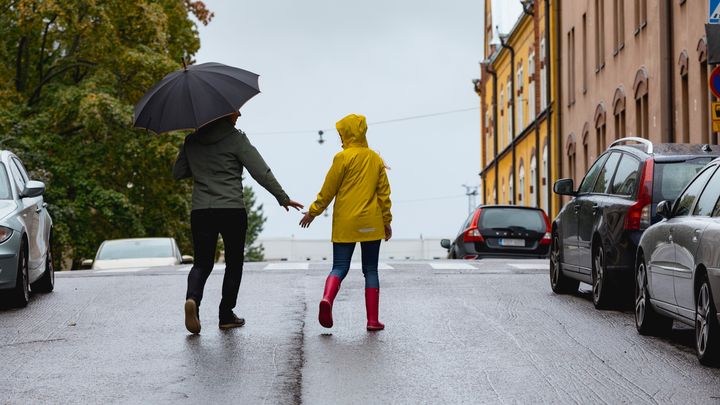 A lightning strike causes a voltage spike in the electrical network, which breaks a phone or computer that is being charged. There is nothing that can be done, and cutting-edge technology worth thousands of euros is rendered unusable. This a very unfortunate scenario, but how realistic is it? DNA offers a wide range of various electrical devices for the digital life, some of which are more sensitive to voltage spikes than others. Sami Aavikko, CEO of DNA Store, is very familiar with the threats they face during thunderstorms. According to him, the answer depends on where you live and on the types of digital devices you own.
"The level of sufficient preparedness when thunderstorms strike is determined by where you live. In sparsely populated areas, electricity often runs along overhead lines, which are more exposed to disturbances caused by thunderstorms. For example, if lightning causes lights to flash in your home, it is a sign of voltage fluctuations and spikes in the area. In this case, it is a good idea to unplug all sensitive electrical devices, such as tv, radio, gaming consoles, modem, extension cords, set-top box, and computer and phone chargers. The risk of electrical faults caused by thunderstorms is low, but if you are unlucky, there is a risk of equipment failure or even a fire," Aavikko says and points out that fridge-freezers, basic coffee makers and toasters are nevertheless not usually damaged by minor voltage spikes.
"In more densely populated areas, such as cities, electricity often enters buildings through ground cables that are protected from lightning. This ensures that you don't necessarily have to unplug electronic devices in apartment buildings in urban areas. However, you should not underestimate the importance of your own sense of security. If it gives you more peace of mind, you should by all means unplug digital devices and also disconnect the antenna and telecommunication cables," Aavikko says.
The same instructions apply when you go on a long trip
The Finnish summer is known for rapidly changing weather forecasts. According to Aavikko, you should therefore preferably play it safe if you are leaving your home for a longer holiday. When everything is in order at home, you can enjoy your holiday without worries.
"The possibility of thunderstorms exists throughout the summer, so when you leave for a week, you should unplug at least your TVs and computers, and why not also the coffee machine if it is a more advanced model. Today's smart homes already have so many devices with sensitive electronics that unplugging is not a bad idea, even if sockets have overvoltage protection. It is also a good idea from an economic and ecological point of view: devices in power-save mode also consume some electricity," Aavikko says.
According to Aavikko, you should be extra careful with older desktop computers. With portable devices, the risk is significantly smaller, as they are connected to the electricity network through a charger with very small voltage. The battery also helps protect the device from, for example, voltage spikes. These days, DNA usually receives a rather small number of customer queries concerning devices that broke down due to lightning.
"In the past, mains-powered devices were much more common, which is why any voltage spikes directly affected the electronics of the devices and broke components. Nowadays, very few customers contact DNA about such issues. We can naturally have the advanced technology used in electricity networks to thank for this, but all the reasons that were mentioned are also valid, meaning that modern devices are much more resistant to incidents."
Make sure your devices are intact
You cannot influence the likelihood of a lightning strike, but the fault sensitivity of your devices is something you can affect. The most important thing is to make sure that you do not use any broken electronics. You should not play with frayed charger wires or unreliable "pirate chargers", as they are electrical appliances whose defects and deficiencies can, in the worst case, be dangerous for both the device and the user.
"With cheap chargers, the safety problems often lie inside the casing, which consumers cannot access. One fairly valid and easy tip is to feel the weight of the charger, because if the charger feels really light and flimsy in your hand, it indicates that compromises have been made not only regarding price, but also otherwise. The most common deficiencies in USB chargers are insufficient insulation inside the casing and too small distance dimensions between various components. The casing must not be plastic that can ignite at hot temperatures, but it must melt," Aavikko points out.
Further information for the media:
Sami Aavikko, CEO, DNA Store Ltd, tel. +358 (0)44 044 3069, sami.aavikko@dna.fi
DNA Corporate Communications, tel. +358 (0)44 044 8000, communications@dna.fi
Images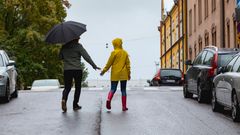 About DNA Oyj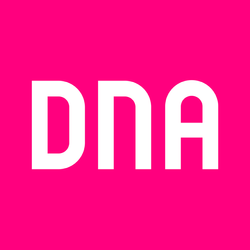 DNA Oyj
PL 10
01044 DNA
http://www.dna.fi
DNA is one of the leading telecommunications companies in Finland. We want to make our customers' daily lives less complicated. We offer connections, services and devices for homes and workplaces, contributing to the digitalisation of society. DNA's customers are continuously among the world mobile data usage leaders. DNA has about 3.6 million subscriptions in its fixed and mobile communications networks. The company has been awarded numerous times as an excellent employer and family-friendly workplace. In 2021, our total revenue was EUR 956 million and we employ about 1,600 people around Finland. DNA is a part of Telenor Group, a leading telecommunications company across the Nordics. More information: www.dna.fi, Twitter @DNA_fi, Facebook @DNA.fi and LinkedIn @DNA-Oyj.