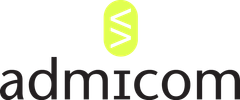 Admicom Oyj: Admicom acquires Finland's leading construction scheduling software provider
Admicom acquires Finland's leading construction scheduling software provider
Unofficial translation of the stock exchange release on May 24, 2022 at 09 am EET. In case the document differs from the original, the Finnish version prevails.
Admicom strengthens its market leadership and strategic position in software solutions in the construction industry by acquiring the entire share capital of PlanMan Oy, Finland's leading construction scheduling software provider.
Founded in 2008, PlanMan develops scheduling and project management software specifically aimed at construction companies. PlanMan and Admicom's subsidiary Tocoman have cooperated closely for more than 10 years in developing Tocoman Aikataulu software.
PlanMan Oy's revenue for 2021 were EUR 0.8 million and EBITDA EUR 0.6 million, accounting for approximately 75% of revenue. The company's revenue grew by approximately 12 % in 2021, consisting mainly of recurring software rental and maintenance revenues.
PlanMan's software is actively used by more than 400 customers in different industries. Most of the customers are construction companies and other companies related to the construction industry. In addition, the company has more than 50 customers in the municipal sector. The company's software is also marketed on the Swedish market by a local distribution partner.
Structure of the arrangement and key terms of the acquisition
PlanMan Oy's entire share capital will be acquired by Admicom Oyj's subsidiary Tocoman Oy. The purchase price consists of the share capital's debt-free value of EUR 4.5 million and the sellers will also be paid approximately EUR 2.0 million for additional liquid assets. The purchase price is paid in cash in three instalments. The first instalment of EUR 5.5 million will be paid on 24 May 2022, the second instalment of approximately EUR 0.5 million by 30 June 2022, and the third instalment of approximately EUR 0.5 million on 31 May 2025. The third instalment is conditional on ensuring business continuity and product development. Ownership and management of the acquired shares of PlanMan Oy will be transferred to the buyer on 24 May 2022. The purchase price is financed from Admicom Group's cash reserves.
With the acquisition, no personnel will be transferred to the Admicom Group, but PlanMan's founders have committed to a long-term cooperation agreement with Tocoman to ensure business continuity and maintenance and additional development for the product.
Admicom's interim CEO Petri Aho:
"It is a pleasure to announce the fourth acquisition of our strategy period, which further strengthens Admicom's core competencies and market position. Scheduling has become a critical productivity area for the construction industry. Through the PlanMan acquisition, we have further increased our investments in improving scheduling and project management software expertise and our customers' productivity. Admicom's goal is to provide the construction, building systems and industrial manufacturing industries with the best software package, one of the cornerstones of which is a scheduling and project management solution that serves all parts of the value chain."
PlanMan's Eero Ruokostenpohja:
"We are very pleased that our long-standing cooperation with Tocoman will have a natural continuum through the acquisition. PlanMan's customers will have access to more versatile software solutions and service package through Admicom. Even after the transaction, we will continue to work closely together in software development with Tocoman."
Tocoman Oy's Product manager Oskari Väänänen:
"For the customers, the PlanMan acquisition will enable better opportunities for greater use of Tocoman and Admicom's software solutions and the development of new additional features and uses. Based on PlanMan's advanced software solution, we will also be able to develop a new generation of cloud-based scheduling and work guidance software for a wider customer base from a strong starting point."
Financial and business model impact of the acquisition
The acquisition is expected to have a slight positive impact on Admicom's revenue and profitability in 2022, but it will not affect the company's guidance. In line with the Group's financial targets for the 2021-2023 strategy period, the Company guides for the 2022 financial year over 20% revenue growth and profitability to be 40-50% in terms of EBITDA.
PlanMan's business and services will continue as before, but the marketing, sales and support of the company's services will be offered through Tocoman in the future. In order to implement administrative and legal integration, we will begin planning to merge PlanMan into Tocoman during 2022.
Key indicators of PlanMan Oy's income statement and the balance sheet for 2020-2021
| | | |
| --- | --- | --- |
| 1 000 EUR | 2021 | 2020 |
| Revenue | 818 | 731 |
| EBITDA | 616 | 520 |
| EBIT | 565 | 501 |
| Equity ratio, % | 96,0 | 96,3 |
| Total equity | 2 048 | 1 668 |
| Balance sheet total | 2 259 | 1 866 |
Admicom Oyj
BOARD OF DIRECTORS
Additional information:
Petri Aho
Interim CEO, CFO
petri.aho@admicom.fi
+358 44 724 1767
Approved advisor:
Oaklins Merasco Oy
+358 09 612 9670
Admicom Oyj
Admicom, established in 2004, is a Finnish forerunner and provider of cloud-based ERP solutions especially for small and medium-sized construction, building services engineering and manufacturing companies. Admicom's cloud-based ERP system Adminet efficiently automates the customer company's routines from site and production functions to office processes. Admicom also provides training, consulting, and accounting services.
Our subsidiary Tocoman Oy's software is one of the leading software solutions especially in the construction industry. Tocoman's cost calculation and production management software has a long history and a solid position on the market. By combining the strengths of Tocoman's software with the strengths of Adminet, the end result is clearly the most extensive cloud-based solution for the construction industry.
Our subsidiary Aitio Finland Oy provides its customers and Admicom Oyj with software solution development services, as well as related integration and maintenance services, mobile applications and cloud solutions. The subsidiary Hillava Oy develops and markets a cloud-based ERP system especially for field work planning and management.
Admicom Oyj employs over 200 professionals in Jyväskylä, Helsinki, Tampere, Oulu, Seinäjoki and Turku. Further information: https://investors.admicom.fi/