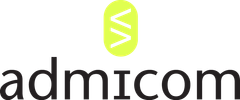 Admicom Oyj's revised financial guidance
Company release
January 30, 2023
Admicom Oyj's revised financial guidance
Unofficial translation of the company release on January 30, 2023 at 8:30 AM EET. In case the document differs from the original, the Finnish version prevails.


In connection with the financial statements release for 2022 published on January 13, 2023, Admicom announced that the company will publish more detailed financial guidance for 2023 and financial targets for the strategy period in connection with the Capital Markets Day on January 30, 2023.


Admicom's revised financial guidance for 2023
Comparable recurring revenue in 2023 will grow organically by 8-15% and EBITA will be 35-40% of revenue.
Comparable recurring revenue is defined as a sum of recurring software revenue and revenue from recurring accounting services. Admicom's comparable recurring revenue in 2022 was approximately EUR 28.0 million. EBITA is defined as operating profit before amortization and impairment of group goodwill and goodwill.


Admicom's previous financial guidance for 2023 (issued on Jan 13, 2023)
In 2023, the company estimates that revenue growth will continue and profitability as a whole will be at a strong level.


Themes affecting revenue and profitability (unchanged, released on Jan 13, 2023)
The company sees significant growth opportunities in the Group's software solutions and in expansion revenue and cross-selling to existing customers, but the nascent economic downturn is causing uncertainty in the development of new sales in 2023 and raising the risk of customer churn. In addition, the growth in revenue in 2023 will be slowed down by the growing use of Aitio Finland Oy's software development resources for Admicom Group's internal product development projects and the change in the business model implemented in the Lakeus business towards the end of 2022. Strategic investments in growth, growing R&D investments and structural changes in the business weaken the development of profitability.
Admicom will organise a Capital Markets Day today, January 30th at 13-16, where the content of the strategy, markets and profit targets will be opened up more extensively. You can participate in the Capital Markets Day virtually by registering at:https://admicom.videosync.fi/cmd-2023/register
Admicom Oyj
BOARD OF DIRECTORS
Additional information:
Petri Kairinen
CEO
petri.kairinen@admicom.fi
+358 50 303 4275
Petri Aho
CFO
petri.aho@admicom.fi
+358 44 724 1767
About Admicom Oyj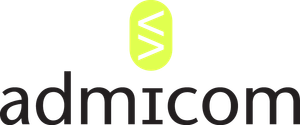 Admicom Oyj
Väinönkatu 26
40100 Jyväskylä
https://sijoittajille.admicom.fi/
Admicom Oyj
Founded in 2004, Admicom is a forerunner in IT system development for SMEs and a comprehensive software and accounting services partner.
At the core of our service package is the Adminet ERP system, which covers a wide range of solutions for managing clients' operations, from construction site mobile tools to real-time financial monitoring and project management. A highly automated SaaS solution helps SMEs improve their competitiveness and profitability and significantly saves time on site and in the office. We also provide our customers training, consulting and accounting services.
Our software suite also includes Adminet Lite, a cost-effective software and service package for small businesses, Hillava, a precision solution for mobile work control, Kotopro, a modern software solution for high-quality documentation, and Tocoman, a pioneer in project management software solutions for the construction industry, including quantity and cost calculation, scheduling and BIM3 solutions for building information modeling.
We work continuously to enhance the integration between our software solutions to provide our customers with a coherent user experience, thus enabling them to build a more profitable business by using modern software solutions.
The ever-growing Admicommunity employs more than 240 people in its offices in Jyväskylä, Helsinki, Tampere, Oulu, Seinäjoki and Turku. Further information: https://investors.admicom.fi/.