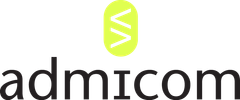 Admicom Oyj's strategic targets and Capital Markets Day
Admicom Oyj's strategic targets and Capital Markets Day
Company release
January 30, 2023
Unofficial translation of the company release on January 30, 2023 at 8:31 AM EET. In case the document differs from the original, the Finnish version prevails.

Admicom announced its strategy update on November 2, 2023, according to which the company's growth strategy focuses on software and value-added services in the value chain of the construction and building sectors. Through strategic direction and specialization, Admicom improves the customer experience, focuses on new sales and enables cross-selling of software solutions to the existing customer base. With the sharpened focus, Admicom will execute internationalization in the vast and growing European construction technology market and utilize the data of the systems to generate added value for its customers.
The strategy has been phased in such a way that in the first phase over the next 1-2 years, Admicom will strengthen the platform for accelerating growth and internationalization. In the second phase, the growth rate will accelerate both in Finland and in selected international markets. In the long term, Admicom's vision is to become the number one choice as a partner in the European construction software ecosystem.

Strategic targets 2023-2030
Admicom aims for a recurring revenue level of EUR 100 million (ARR) by 2030, clearly exceeding the "Rule of 40" target and being present in several European markets.
During the first phase of the strategy for 2023-2024, we aim for organic recurring revenue growth of 8-15% and EBITA margin of 35-40%, due to increased growth investments.
During the second phase of the strategy, Accelerating Growth, 2025-2030, we aim for more than 15% organic recurring revenue growth and EBITA margin to exceed 40% of revenue.
Acquisitions will be an integral part of Admicom's growth strategy and will contribute to accelerating the company's overall growth.
Admicom will organise a Capital Markets Day today, January 30th at 13-16 Helsinki time (EET), where the content of the strategy, markets and profit targets will be opened up more extensively. You can participate in the Capital Markets Day virtually by registering at:https://admicom.videosync.fi/cmd-2023/register
Admicom Oyj
BOARD OF DIRECTORS


Additional information:
Petri Kairinen
CEO
petri.kairinen@admicom.fi
+358 50 303 4275
Petri Aho
CFO
petri.aho@admicom.fi
+358 44 724 176
About Admicom Oyj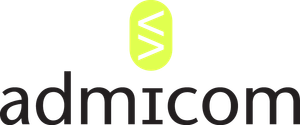 Admicom Oyj
Väinönkatu 26
40100 Jyväskylä
https://sijoittajille.admicom.fi/
Admicom Oyj
Founded in 2004, Admicom is a forerunner in IT system development for SMEs and a comprehensive software and accounting services partner.
At the core of our service package is the Adminet ERP system, which covers a wide range of solutions for managing clients' operations, from construction site mobile tools to real-time financial monitoring and project management. A highly automated SaaS solution helps SMEs improve their competitiveness and profitability and significantly saves time on site and in the office. We also provide our customers training, consulting and accounting services.
Our software suite also includes Adminet Lite, a cost-effective software and service package for small businesses, Hillava, a precision solution for mobile work control, Kotopro, a modern software solution for high-quality documentation, and Tocoman, a pioneer in project management software solutions for the construction industry, including quantity and cost calculation, scheduling and BIM3 solutions for building information modeling.
We work continuously to enhance the integration between our software solutions to provide our customers with a coherent user experience, thus enabling them to build a more profitable business by using modern software solutions.
The ever-growing Admicommunity employs more than 240 people in its offices in Jyväskylä, Helsinki, Tampere, Oulu, Seinäjoki and Turku. Further information: https://investors.admicom.fi/.