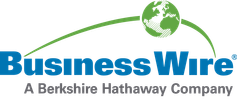 ADVA and PSNC showcase 1200G channel transmission at SC19
ADVA (FSE: ADV) today announced that it's hosting a joint showcase with PSNC at SC19 that features the industry's first 1200Gbit/s optical channel transmission. Built upon the ADVA FSP 3000 TeraFlex™ terminal, the demo underscores the power of adaptive technology to maximize bandwidth efficiency in any network scenario. Using fractional QAM capabilities to boost fiber utilization and channel capacity, the demo highlights how network operators and enterprises can cost-effectively inject capacity into their networks without major upgrades. At SC19, TeraFlex™ will carry 1200Gbit/s channels in a 150GHz window or 800Gbit/s channels in a 100GHz window, delivering an industry-leading spectral efficiency of 8bit/s/Hz. These figures set a new benchmark for a commercially available product. The ADVA FSP 3000 TeraFlex™ has now been shipping for several months.
This press release features multimedia. View the full release here: https://www.businesswire.com/news/home/20191119005670/en/
The FSP 3000 TeraFlex™ helps customers inject capacity into their networks without major upgrades (Photo: Business Wire)
"As we approach the Shannon Limit, our compact and open FSP 3000 TeraFlex™ provides an entirely new route to network capacity expansion. This demo reveals how operators can enhance optical paths and reduce cost per bit right now," said Christoph Glingener, CTO, ADVA. "Transmission terminal design is all about utilizing fiber in the most efficient way, and that's why our FSP 3000 TeraFlex™ is the high-speed terminal of choice. By providing a 1200Gbit/s channel that consumes only 150GHz of spectrum, we're leading the industry with spectral efficiency and channel capacity. Compared with the promise of rival 800Gbit/s solutions that are still many months away, we're delivering 50% more capacity today – and with the added bonus of significantly better reach."
Presented at SC19, the live demo highlights how spectral efficiency is key to maximizing bandwidth in existing networks. It shows how super-channels in increments of 50GHz are ideal for maximizing client port flexibility while ensuring compatibility with legacy line systems. Using software-defined fractional QAM modulation and adaptive baud rate capabilities, the ADVA FSP 3000 TeraFlex™ can support 1200Gbit/s channels carrying three 400Gbit/s clients or 800Gbit/s channels carrying two 400Gbit/s clients. The reach and spectral efficiency of the dual-core coherent engine implementation is superior to future single-core 800Gbit/s concepts that have reduced client port flexibility and often leave spectrum unutilized.
"Terabit channels are fast becoming essential. Our network enables Europe's scientific community to share huge data sets and access the most advanced supercomputing applications. But empowering those researchers to stay at the forefront of discovery requires a new level of reach and spectral efficiency. With this demo, we're showing how mission-critical long-haul networks like ours, which are not fiber-rich, can meet unprecedented data demand," commented Artur Binczewski, director, Network Division, PSNC. "The ADVA FSP 3000 TeraFlex™ provides the flexibility and granularity needed to squeeze maximum value from our fiber plant. Now we can transmit twelve 100Gbit/s or three 400Gbit/s signals in a single Terabit channel that consumes just 150GHz of spectrum. That level of efficiency enables us to achieve more than we ever thought possible with our DCI network."
The demo will be on display at SC19 at booth 1955 until Thursday, November 21.
Further details of the demo are available in these slides: https://adva.li/sc19-slides.
---
About ADVA
ADVA is a company founded on innovation and focused on helping our customers succeed. Our technology forms the building blocks of a shared digital future and empowers networks across the globe. We're continually developing breakthrough hardware and software that leads the networking industry and creates new business opportunities. It's these open connectivity solutions that enable our customers to deliver the cloud and mobile services that are vital to today's society and for imagining new tomorrows. Together, we're building a truly connected and sustainable future. For more information on how we can help you, please visit us at www.adva.com.
About PSNC
Poznan Supercomputing and Networking Center (PSNC) affiliated to the Institute of Bioorganic Chemistry of the Polish Academy of Sciences is an internationally known node of the European Research Area in the field of IT infrastructure of science and an important R&D center in the field of information and communication technologies (ICT). As a development center of e-Infrastructure, PSNC designed and built the Metropolitan Network POZMAN, High Performance Computing Center and the national broadband network PIONIER, maintained and still developed by PSNC. We are an institution of high development potential. A positive consequence of the Centre's exemplary activity in acquiring and implementing projects was the establishment of broad cooperation with international institutions. Projects developed at PSNC include cooperation with 927 units from 59 countries. All projects are focused on IT technology and concern new generation networks, grids, portals, digital libraries, IT energy efficiency, climate, weather, air quality, new sources of energy, digital humanities, personalized medicine, intelligent agriculture, industry 4.0, astronomy, bioinformatics, Big Data analysis, artificial intelligence, New Media, education, Smart City, cyber security. The list of areas of activity in which PSNC undertakes work is constantly expanding, providing an important example of taking up new technological challenges. www.man.poznan.pl/online/en
Published by:
ADVA Optical Networking SE, Munich, Germany
www.adva.com
View source version on businesswire.com: https://www.businesswire.com/news/home/20191119005670/en/
Contact information
For press:
Gareth Spence
t +44 1904 699 358
public-relations@adva.com

For investors:
Stephan Rettenberger
t +49 89 890 665 854
investor-relations@adva.com
About Business Wire

Business Wire
http://www.businesswire.com
For more than 50 years, Business Wire has been the global leader in press release distribution and regulatory disclosure.