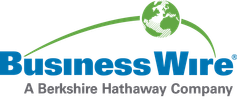 Aitheon Executives Educate World Leaders on Benefits, Challenges of AI at the Annual World Government Summit in Dubai
Aitheon, makers of the world's first blockchain-powered platform to solve real problems by integrating AI, robotics, IoT, human specialists and cryptocurrency, announced today that executives from the company held a series of high-level briefings with world leaders at the Annual World Government Summit in Dubai. Briefings covered the benefits and challenges of AI, and revolutionary new solutions to world challenges made possible by transformative new technologies. (Read the full release at www.aitheon.com/news)
This press release features multimedia. View the full release here: https://www.businesswire.com/news/home/20180323005269/en/
Aitheon founder and CEO, Andrew Archer, and Chief Strategy Officer, Ryan Burleson, were invited to brief leaders at the Summit by Cyrus Hodes, Co-founder and Director of the AI Initiative, an undertaking of the Future Society at Harvard University's Kennedy School. Archer and Burleson addressed a variety of AI-related topics, including the impact of AI on workforce, cybersecurity, ethics and code of practice; and the impact of AI on cross-sector dynamics, best practices, fintech and regtech. The pair also addressed future cities and AI in partnership; how governments can use AI; and governments' importance in investing in human capital and AI.
About the World Government Summit
One of the most prestigious forums for the global exchange of knowledge and expertise in shaping the future of governments and the lives of citizens, the Summit is held under the patronage of the government of Dubai and the UAE. It draws more than 4,000 global public and private sector officials and leaders from over 150 countries and prominent international organizations. The list of speakers this year included Elon Musk, Richard Branson, Adena Friedman, president and CEO of NASDAQ, and Jim Kim, President of the World Bank, among other dignitaries.
About AITHEON
More than a concept, the Aitheon Platform is live and registering new users daily. With seven years of development behind it, the Aitheon Platform enables organizations to combine the work of humans and intelligent machines to automate tedious back-end functions like customer service, recruitment, fulfillment, transportation and logistics, data entry and retrieval, remote piloting of semi-autonomous vehicles and more. The Aitheon Platform is commercially powered by the company's own cryptocurrency tokens.
Aitheon's ICO begins April 20th @5pm UTC, starting at a 30% discount. Get whitelisted at www.aitheon.com.
View source version on businesswire.com: https://www.businesswire.com/news/home/20180323005269/en/
Contact information
Aitheon
Erica Harvitt, press@aitheon.com
Director of Brand and Marketing
Tietoja julkaisijasta
Business Wire
http://www.businesswire.com
For more than 50 years, Business Wire has been the global leader in press release distribution and regulatory disclosure.