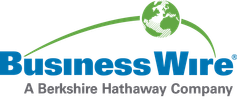 All-New League of Angels is Imminent and Will be the First MMOARPG in the Series
Heaven's Fury drops you into a fantastical world just as the gods have fallen from grace and into the corrupt hold of Pandora's Box. Assuming the role of the chosen one you must gather the legendary Angels and reclaim the heavens.
This press release features multimedia. View the full release here: https://www.businesswire.com/news/home/20200107005383/en/
Divinity breaks the darkness in all-new League of Angels (Graphic: Business Wire)
Throughout this epic journey you will discover an abundance of features centred around all-new, innovative, PvE and PvP modes; offering a divine experience for League of Angels fans, all brought to life by gorgeous visuals and a level of detail not seen before in the series.
The traditional story mode offers a strong and divergent storyline, putting you on the frontline of the battle for the heavens. You'll choose from three legendary heroes: the mighty Dragoon, the enigmatic Mage, or the deadly Archer; each one offering their own unique skill-sets and play-styles. Whichever hero you choose in your quest, you can add to your armoury and strength with angels, mounts, spirit and all manner of useful equipment. After all, if you're going to defeat the darkness and restore peace to the world, you're going to need some help.
The storyline retains that classic League of Angels feel, whilst also offering a whole new storyline to get struck into, as the trailer below teases at:
Pre-register here for League of Angels - Heaven's Fury now to get loads of in-game perks when the game goes live. Stay up-to-date with all the latest on Facebook here.
About YOOZOO Games
YOOZOO Games is a global entertainment company specializing in game development and distribution. The company is headquartered in Shanghai with offices in London, Berlin, Hong Kong, Singapore, and other major cities. Since its founding in 2009, YOOZOO has launched a multitude of highly successful products such as Game of Thrones Winter is Coming, Legacy of Discord – Furious Wings and League of Angels, and has forged a strong global distribution network.
Official Site http://global.yoozoo.com/
Global Game Portal https://www.gtarcade.com/
LinkedIn linkedin.com/company/yoozoogames
View source version on businesswire.com: https://www.businesswire.com/news/home/20200107005383/en/
Contact information
Sean Young
Overseas PR Manager at YOOZOO Games
SeanAY@yoozoo.com

About Business Wire

Business Wire
http://www.businesswire.com
For more than 50 years, Business Wire has been the global leader in press release distribution and regulatory disclosure.