Amos Rex and Bill Viola Studio present first major solo-show of groundbreaking media artist Bill Viola in Finland Amos
Amos Rex and Bill Viola Studio are delighted to present acclaimed video and installation artist Bill Viola's first solo-show in Finland. Bill Viola's immersive projections of mythically flowing waters and fires fill Amos Rex's underground exhibition spaces. Bill Viola – Inner Journey is on view from 22 September 2021 to 27 February 2022.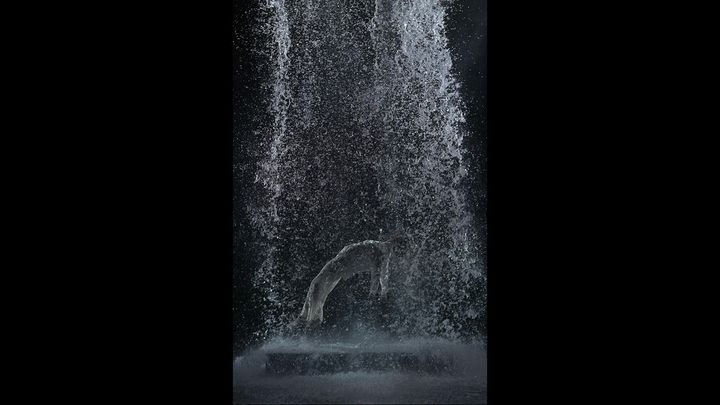 Amos Rex invites media representatives to a press viewing on Monday September 20th and to a live discussion on @amoskonst Instagram with Kira Perov, executive director of Bill Viola Studio and Itha O'Neill, Amos Rex Senior Curator on Tuesday September 21st at 18.00 EET; UTC+02:00.
Registration and programme: amosrex.fi/en/bill-viola-mediapaiva
Photos and press materials: https://media.amosrex.fi
American artist Bill Viola (b. 1951) began working with video in the early 1970s and contributed along with artists such as Nam June Paik and Peter Campus in establishing video art as a contemporary art form. From the outset Viola recognised the unique potential of the new medium to explore human consciousness, inner states and the passage of time. Through his visionary use of the moving image, Viola has created an emotionally expressive body of work that explores key themes of the human experience: birth, life and death, and spirituality.
Bill Viola: Inner Journey presentstwelve works from the artist's later period 1994–2015 and the video game The Night Journey, a collaboration between Bill Viola Studio and USC Game Innovation Lab. Alongside large immersive projections, the exhibition features serene installations of people lying submerged in water, intense expressions of spiritual rebirth, as well as smaller, intimate works that portray emotions and inner states. The exhibition is curated by Amos Rex's Senior Curator Itha O'Neill.
"In the vast spaces of the Amos Rex Museum, Bill's works create an immersive experience of images and sound, guiding viewers to leave behind the outside world and transition into a personal world of self-reflection. The slow-moving images allow time for revelations to gradually unfold. It is our hope that visitors will allow themselves that space of time." Kira Perov, executive director, Bill Viola Studio.
Metaphors of journeying and water recur throughout the exhibition. Bill Viola refers frequently to life as an endless journey. As a self-proclaimed "sculptor of time" Viola considers time to be both the subject matter and the raw material of his art. His works are often stretched through extreme slow motion to reveal hidden folds of time – or brought into a continuous loop echoing the cyclical nature of existence.
Bill Viola's works are presented all over the world and are included in major institutional collections such as the Solomon R. Guggenheim Museum in New York, Tate Modern in London, Centre Pompidou in Paris and The State Hermitage Museum in St. Petersburg.