Amos Rex brings pioneering video artist Bill Viola to Finland in 2021
Amos Rex's offerings next year include Finnish contemporary art and an extensive exhibition featuring video artist Bill Viola – his first solo show in Finland. Two exhibitions planned for 2020 have been rescheduled to the spring and summer of 2021 due to the Covid-19 pandemic: Between us by Karoliina Hellberg, Tero Kuitunen and Raimo Saarinen, as well as Blick by visual artist Raija Malka and composer Kaija Saariaho.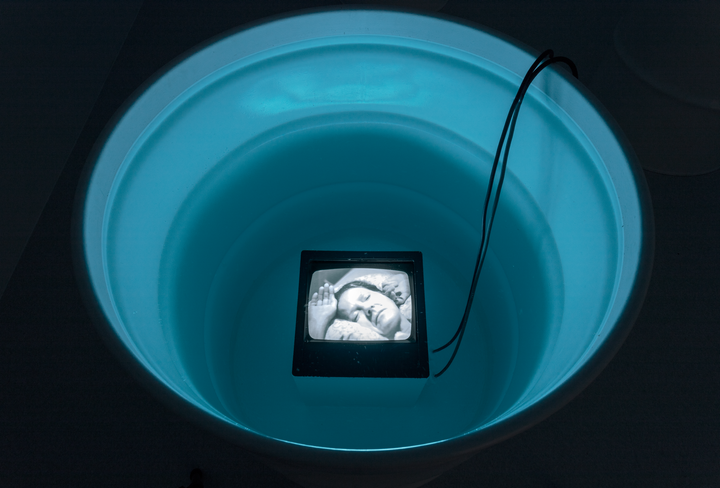 Bill Viola (b. 1951) is one of the most respected video and installation artists of our time. The American artist's works examine various dimensions of existence. In a career spanning over four decades, his art has focused on central themes in human life such as birth, death, spirituality and introspection. His works combine polished technical execution with powerful emotional expression, bringing the viewer into an immersive, almost sacred experience. Viola has worked closely with his wife Kira Perov since 1978. The Bill Viola exhibition opens at Amos Rex on 22 September 2021.
In April 2021, Between us, a joint exhibition by Karoliina Hellberg, Tero Kuitunen and Raimo Saarinen,brings these three artists' works beyond Amos Rex's exhibition halls into spaces that have never before been used for exhibitions. Studies of the aesthetics of art and the built environment lie at the heart of all three artists' work. The works in the show are created specifically to carry on a dialogue with each other and the museum spaces. Between us launches Amos Rex's studio exhibitions series, which presents the latest art in a freer, more intimate format and shortens the times when the museum is closed during installations of major shows in the exhibition halls.
The summer of 2021 brings Blick, a joint exhibition by visual artist Raija Malka and composer Kaija Saariaho. This entity, which will fill Amos Rex's exhibition space in a new, experimental way, is at the same time painterly, spatial and musical. The exhibition's title, Blick (Gaze) refers to a poem published by artist Wassily Kandinsky in 1912, which is featured in the soundscape created for the exhibition by Saariaho. This multi-sensory installation entices visitors to linger, while giving them the concrete opportunity to create their own arrangements in Malka's and Saariaho's universe of colour and sound.
The Generation 2020 exhibition, which presented works by more than 80 artists aged 15–23, closed on 23 August 2020. It attracted 66,000 visitors, 39,000 of them during the first month of the show before museums were closed due to the pandemic. During the period when the museum was shut, from mid-March to early June, the exhibition was also experienced by some 180,000 online visitors through guided tours, video works and features on various works and artists on the museum's website and social media channels.
2021 exhibition schedule:
Egypt of Glory: 9 October 2020–21 March 2021
Karoliina Hellberg, Tero Kuitunen, Raimo Saarinen: Between us 14 April–5 September 2021
Blick: Raija Malka & Kaija Saariaho12 May–22 August 2021
Bill Viola 22 September 2021–16 January 2022