Amos Rex re-opens 1 June
Amos Rex opens on Monday 1 June in accordance with Finnish government guidelines. To ensure the safety of museum visitors and staff, there will be restrictions on the number of visitors, instructions on distancing and hygiene and other special arrangements. This summer the museum presents the Generation 2020 exhibition, which has been extended through 23 August.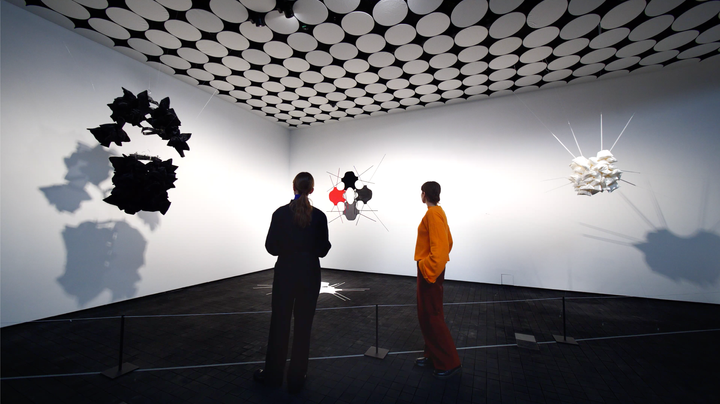 Amos Rex opens to the public with appropriate safety measures on Monday 1 June. This summer visitors are invited to experience first-hand the Generation 2020 exhibition, which presents young, emerging artists. Customer facilities and exhibition displays have been adjusted to ensure that visiting the museum is safe. Changes have been made in the presentation of works that could previously be touched, and some works have been moved onto the museum website.
During June and July, Amos Rex will be open on weekdays 11am–6pm, closed on Tuesdays, Saturdays and Sundays 11am–5pm. Generation 2020 runs through Sunday 23 August.
More than 160,000 digital art experiences during Amos Rex's closure
Before it was closed due to the coronavirus epidemic, 39,000 people visited the Generation 2020 exhibition during its first month. While the museum was closed in March and April, there were more than 160,000 visits to Amos Rex's free digital experiences. Even after the museum opens, this content on the museum's website and social media accounts is an excellent way to orient oneself before a visit or to experience the exhibition for those who have been advised to stay home: www.amosrex.fi/online.
Amos Rex's website offers a selection of full-length video works, a children's tour and suggestions for creating art at home. You can also experience the Generation 2020 exhibition through short video tours via Instagram's IGTV and Facebook. Guided tours are available in English as well as Finnish, French, German, Italian, Japanese, Spanish, Swedish and Russian: www.instagram.com/amoskonst/channel. Amos Rex also posts artist interviews and artwork presentations on Instagram.
Amos Rex offers teachers a wealth of online material to support distance teaching: www.amosrex.fi/en/material-for-teachers. There is also a virtual visit tailored to groups from the national Art Testers project (only in Finnish and Swedish): www.amosrex.fi/taidetestaajat.
About Amos Rex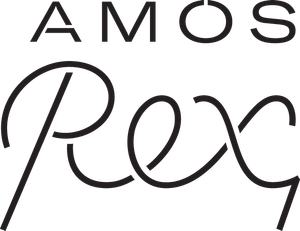 Amos Rex
Mannerheimintie 22-24
00100 HELSINKI
museum@amosrex.fi
http://www.amosrex.fi
Amos Rex is an art museum where the past, present and future meet. The iconic Functionalist Lasipalatsi (glass palace) and the new gallery spaces under its undulating square provide 10 000 m2 for unique experiences both under- and aboveground and on the silver screen of Bio Rex. Amos Rex's exhibition programme extends from the newest, often experimental, contemporary art to 20th-century Modernism and ancient cultures.
www.amosrex.fi #amosrex