Amos Rex's Generation 2020 exhibition continues through the summer
Due to the state of emergency imposed because of the coronavirus, two exhibitions planned for this summer will be postponed to the summer of 2021: Between Us by Karoliina Hellberg, Tero Kuitunen and Raimo Saarinen, and Blick by Raija Malka and Kaija Saariaho.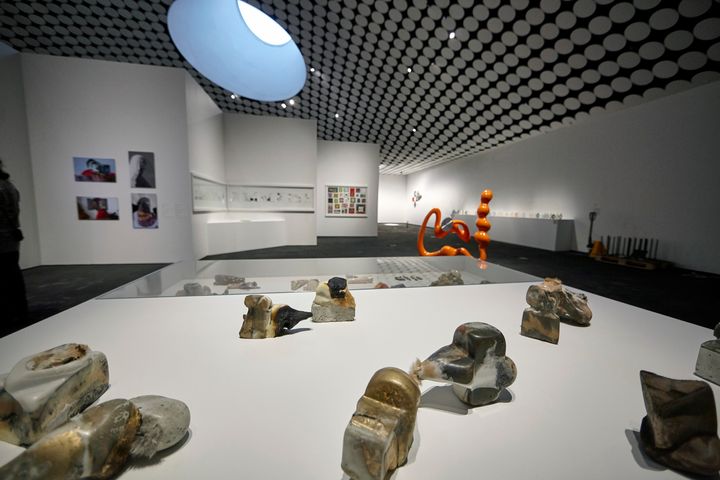 Summer 2020:
Generation 2020 will re-open to the public when the state of emergency is lifted and will be on display until 23 August. The exhibition, which attracted more than 39,000 visitors before the museum closed, presents work by more than 80 artists aged 15-23. Generation 2020 is a fascinating peek into the thoughts and art of the emerging creative generation. The works in the exhibition are more timely than ever during this global crisis. The artists take on major phenomena and questions of our time, often through personal experiences.
The Generation Festival, originally planned for May, will be held as part of Bio Rex's Night of the Arts festivities on 20 August. The festival offers works on the border of contemporary theatre and performance art, characterised by encounters between artists and the audience.
Amos Rex online:
While the exhibition is closed, Amos Rex remains open online. Through the museum's website and social media accounts, you can enjoy the art through guided tours in various languages, live meet-the-artist events and overviews of artwork. The online content focuses on themes appropriate to our era, such as Absurd Times, Slowness and Bold Youth. The content can be found at www.amosrex.fi/en/art-online. There is also a tour for the youngest ones in the family: www.amosrex.fi/en/ous-guided-tour.
Summer 2021: Between Us and Blick
The Between Us exhibition, which flows through Amos Rex's new and 1930s functionalist spaces, will be presented in the summer of 2021. It will comprise works created specifically for the show by artists Karoliina Hellberg, Tero Kuitunen and Raimo Saarinen. Visual artist Raija Malka and composer Kaija Saariaho's painterly, spatial and musical Blick will also be postponed by a year. The title of the exhibition, Blick (Glance) alludes to a poem published by the artist Wassily Kandinsky in 1912, which is part of Saariaho's sonic landscape for the exhibition.
The re-opening of Amos Rex will be announced separately.