"An all-time high in Christmas data usage this year" — The use of the internet is vastly different during Christmas, and COVID-19 will mix things up even more this year
DNA's statistics show that Finns' data usage on Christmas Eve and Christmas Day has generally deviated considerably from the other days of the year. This year, however, the situation is even more unusual. Expert believes that we will see an all-time high in Christmas data usage this year.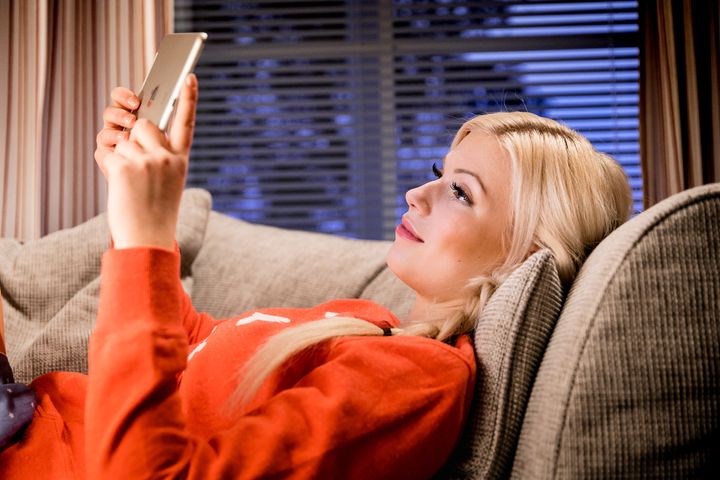 DNA's data statistics describing fixed internet connections show that while on an ordinary day, Finnish data usage starts in the morning and continues to increase steadily towards the evening, the curve experiences a clear change between 12 noon and 5 p.m. on Christmas Eve and Christmas Day.
We see an exceptional dip in the amount of data used during that time, and the usage does not begin to increase again until the evening, and even then, it is very moderate.
"If you look at past statistics, Christmas is a unique day in this regard. On Christmas morning, data usage is still relatively steep, but then devices are turned off. People clearly take a step back from their devices and focus on other things. In turn, we might see a big increase in the amount of used data during the days between Christmas and New Year, but Christmas Eve and Christmas Day have clearly been sacred to Finns," says Director of Core Networks Ville Virtanen from DNA.
According to Virtanen, there have been minor changes in the use of devices over the years. Previously, we could see dramatic spikes in the number of SMS messages sent during the Christmas holidays, but the dispersion between the various channels is greater now. The growth figures for outgoing data traffic also indicate that the share of video and photo greetings has increased considerably.
"There are so many communication channels now that the greeting, previously sent in text format, is increasingly sent in some other way, such as an audio message or video. You could say that we continue sending Christmas messages to loved ones, but their format is changing," Virtanen says.
An all-time high in Christmas data usage this year
Virtanen estimates that it's clear that this year's Christmas will be different from the previous ones. A particular reason is the recommendation for remote celebrations due to the COVID-19 crisis, but other things also play their role. He believes that we will have an all-time high in data usage this Christmas. 
"Right now, I believe that traditions will change as people choose video calls and meetings over physical encounters. Since the COVID-19 outbreak last March, the change in data usage has been intense. Even my grandparents, for example, have already become accustomed to video meetings. This change will be reflected in data usage this Christmas, and we are indeed facing a record-breaking Christmas in this regard," Virtanen analyses.
He points out that we had an upward trend in data usage already before COVID-19, but the crisis quickly accelerated the development.
"The number of devices connected to the internet is constantly rising, and it drives data usage upwards. The faster the subscriptions are, the more data is used. Now that more and faster 5G subscriptions are being sold, the amount of data usage is increasing in the same manner on the mobile side as well. It can be said with some certainty that the data volume will increase during future Christmas holidays even after COVID-19 has been beat."
Further information for the media:

Ville Virtanen, Director, Core Networks, tel. +358 (0)44 220 3272, ville.virtanen@dna.fi
DNA Corporate Communications, tel. +358 (0)44 044 8000, viestinta@dna.fi
About DNA Oyj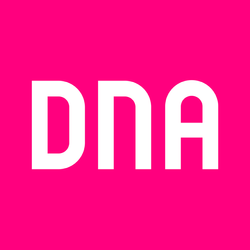 DNA Oyj
PL 10
01044 DNA
http://www.dna.fi
DNA is one of the leading telecommunications companies in Finland. We want to make our customers' daily lives less complicated. We offer connections, services and devices for homes and workplaces, contributing to the digitalisation of society. DNA's customers are continuously among the world mobile data usage leaders. We are Finland's largest cable TV operator. DNA has more than 4 million subscriptions in its fixed and mobile communications networks. The company was ranked the best employer in Finland in the large companies category of the 2019 Great Place to Work survey. In 2019, our net sales were EUR 942 million and we employ about 1,600 people around Finland. DNA is a part of Telenor Group, a leading telecommunications company across the Nordics. More information: www.dna.fi, Twitter @DNA_fi, Facebook @DNA.fi and LinkedIn @DNA-Oyj.