An ICE contact may speed up the process of contacting your family in an emergency — how to set it up on your phone so that it can be used
Do you have a letter combination ICE written in front of a family member's name in your phone's address book? Perhaps you have thought that by marking the In Case of Emergency contact in this way, you make the work of authorities easier in an emergency where, for example, you are unconscious. Wrong — modern phones are so well protected that emergency personnel are not able to unlock your phone in order to access the contact data on your phone. Cedric Kamtsan, Vice President, Mobile Business at DNA, explains how to set up an ICE contact on your phone so that it can be viewed without unlocking.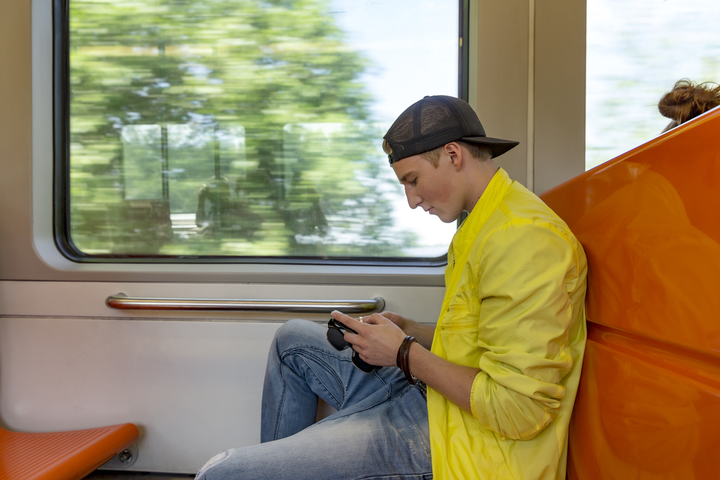 Thanks to smartphones, data security has been significantly strengthened. Two-step access codes, pattern locks and facial and fingerprint recognition ensure that it is significantly more difficult for an outsider to access information stored in a device. In everyday life this is an excellent thing, but in an emergency not so much. Strong locking prevents outsiders from accessing the device, including authorities carrying out rescue missions.
"On older phones, it was customary to add an ICE prefix to the address book for someone close to you who had up-to-date knowledge of the phone owner's illnesses and medications. This was done in order to inform authorities of the person they should call first in case of an emergency. With smart phones becoming so popular, this practice is hopelessly outdated. In case of an emergency, information stored in a contact list is not helpful unless authorities are able to see it. Fortunately, smartphones have a special function for displaying ICE data without unlocking," Kamtsan says.
Calls are made only after the rescue measures
Setting up the ICE contact correctly is likely to be beneficial only after any acute emergency medical measures. For example, the primary goal of paramedics arriving at the scene of an accident is to rescue the injured person and safeguard their health — and at this point they may not have any major need or the opportunity to search contact information stored on a smart device.
Instead, such information may be useful when urgent measures have been taken and the unconscious person was transported to the hospital. The authorities' attempts to contact family members may well be sped up by having the necessary information conveniently available. When notifying the emergency contact person, authorities may be informed promptly, for example, whether the injured person is on any special medication or has an underlying condition such as diabetes or heart disease.
"Adding ICE contacts to your phone can ensure that the information reaches the right person in an emergency. At the same time, it is easier to provide appropriate treatment. It is one tool that allows key authorities to access useful information in an emergency. The second is more old-fashioned: you can write the contact details of your family member on a physical note and either glue it to the back cover of your smartphone or keep it in an easy-to-find place in your wallet," Kamtsan says.
How to add ICE data to your phone correctly
You can always call the emergency number, even with a locked phone. In addition, when you set up an emergency contact correctly on your smartphone, they can also be called even if the phone is locked. See below how to add the information on different devices.
Android
For Android devices, the method of adding an ICE contact varies depending on the manufacturer and system version, but the basic idea is the same. In newer system versions, it is done as explained in Google's instructions by going to Settings > About Phone > Emergency Information. You can also add text such as names, phone numbers or health information to the lock screen.
For example, on a Samsung phone running Android 9, the path is slightly longer: Settings > Privacy & Security > SOS message > Contact information in case of emergency > Add contact. The SOS message menu reminds you that you can make an emergency call by pressing the power button five times in a row. The same function allows the user to also activate SOS messages to the selected contact person by using the current location data. In the newest Samsung models the emergency contacts are added and edited in Settings > Safety and emergencies > Emergency contacts. With OnePlus phones, you can add emergency information in the settings under Security & lock screen > Emergency Rescue.
iPhone
On Apple's iPhone, you can add an emergency contact through the phonebook. You can choose the ICE contact by opening his contact information and choosing "Add to emergency contacts". After doing this, the contact is shown also in the list of emergency contacts in the Medical ID menu. You can reach this menu also by route Settings > Health > Emergency SOS. You can add information about whether the person is, for example, a spouse, relative or friend. Personal health information from illnesses to medications and allergies can also be added to Emergency SOS data.
How to call an ICE contact without unlocking
On an Android phone, you can view the emergency contact when you swipe up the lock screen and click Emergency call. In the menu that is displayed, you can call the local emergency number or contact the ICE contact specified by the owner of the phone: Emergency information > Emergency contacts.
On a locked iPhone (8 or more recent), emergency information can be view from the menu that is displayed when you hold down both the power button and either of the volume buttons. In the menu, you select Emergency SOS to display on the screen medical data and the contact persons who can be called by selecting their phone number. If a locked phone asks for an access code, you can access emergency contacts by first pressing the Emergency button and then selecting Emergency SOS.
Further information for the media
Cedric Kamtsan, Vice President, Mobile Business, DNA Plc, tel. +358 (0)44 906 2377, cedric.kamtsan@dna.fi
DNA Corporate Communications, tel. +358 (0)44 044 8000, communications@dna.fi
Images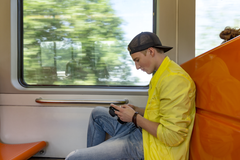 About DNA Oyj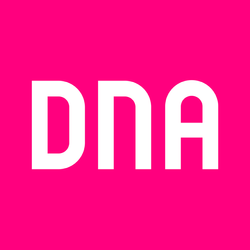 DNA Oyj
PL 10
01044 DNA
http://www.dna.fi
DNA is one of the leading telecommunications companies in Finland. We want to make our customers' daily lives less complicated. We offer connections, services and devices for homes and workplaces, contributing to the digitalisation of society. DNA's customers are continuously among the world mobile data usage leaders. DNA has about 3.6 million subscriptions in its fixed and mobile communications networks. The company has been awarded numerous times as an excellent employer and family-friendly workplace. In 2021, our total revenue was EUR 956 million and we employ about 1,600 people around Finland. DNA is a part of Telenor Group, a leading telecommunications company across the Nordics. More information: www.dna.fi, Twitter @DNA_fi, Facebook @DNA.fi and LinkedIn @DNA-Oyj.