Application period for next school year's after-school activities begins on 6 March
The application period for the basic education after-school activities for 1st- and 2nd-graders for their 2023–2024 school year is approaching. If your school child needs a place in after-school activities next autumn, remember to apply this spring between 6 March and 1 May.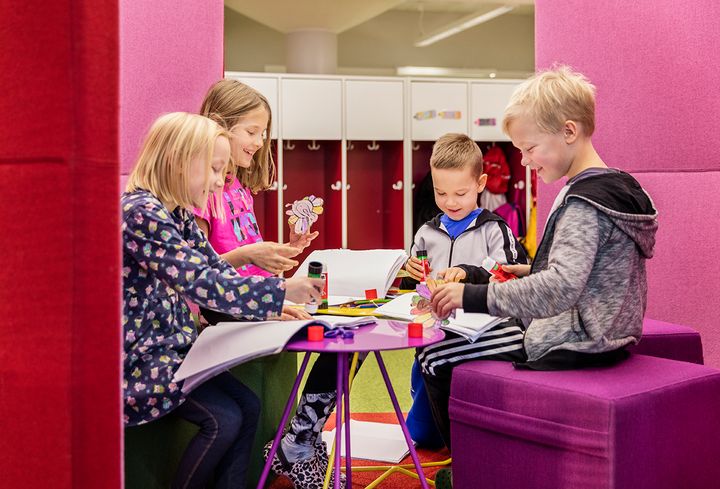 After-school activities provided by the City of Helsinki basic education are guided leisure activities for first- and second graders and pupils requiring special-needs support. The children participate in meaningful activities in a safe environment after their school day. The activities end either at 16.00 or 17.00.
After-school activities are subject to a fee, which includes a snack and insurance. The monthly fee is EUR 100 for activities ending at 16.00 and EUR 120 for activities ending at 17.00. You can apply for a reduction of or an exemption from the fee based on your income.
Starting from next autumn, the school children's after-school activities (for 1st and 2nd graders) will be provided by City of Helsinki basic education. In other words, the previous free-of-charge activities for school children provided by public playgrounds will no longer be available. The city announced this on 14 March 2022.
Guided activities after the school day make daily life easier for families 
City of Helsinki basic education provides after-school activities in approximately 250 locations around the city, in schools and locations near schools, such as playgrounds and parish facilities. The activities suit the child's age – they include play, outdoor activities and exercise, as well as small excursions to the surrounding area. Some organisers may have a special emphasis in their activities such as exercise.
"Spending time with friends is important for after-school activities. More than 10,000 children participate in after-school activities each year, and we encourage all first- and second graders to join in. Meaningful, guided activities support children's wellbeing," says Outi Salo, Head of Basic Education.
After-school activities supplement small children's school days. When the school day is over, the child goes to guided after-school activities, which are held at the school or near it. "Of course, parents and guardians can also apply for an after-school activity place further away, but most children participate in the activities held at their own school or in its surroundings," continues Salo.
A place will be offered for those who applied during the application period
All first and second graders who apply within the application period will be offered a place in after-school activities. If no place is available at your chosen location, the child will be offered a place in another location in the area. If a location receives more applicants than places available, first-graders and pupils requiring special-needs support are prioritised.
In terms of allocating places, it does not matter when families send in their application, as long as it is submitted during the application period.
Information on locations and organisers is available on the Service Map, which will be updated to include the next school year's locations by 6 March. Application forms for the 2023–2024 school year will be available from 6 March on our website at hel.fi/afterschoolactivities. 
More information:
Leena Palve-Kaunisto
Service Director
09 310 86809
Tilaa tiedotteet sähköpostiisi
Haluatko tietää asioista ensimmäisten joukossa? Kun tilaat tiedotteemme, saat ne sähköpostiisi välittömästi julkaisuhetkellä. Tilauksen voit halutessasi perua milloin tahansa.
Lue lisää julkaisijalta Helsingin kaupunki, kasvatuksen ja koulutuksen toimiala
Uutishuoneessa voit lukea tiedotteitamme ja muuta julkaisemaamme materiaalia. Löydät sieltä niin yhteyshenkilöidemme tiedot kuin vapaasti julkaistavissa olevia kuvia ja videoita. Uutishuoneessa voit nähdä myös sosiaalisen median sisältöjä. Kaikki tiedotepalvelussa julkaistu materiaali on vapaasti median käytettävissä.
Tutustu uutishuoneeseemme