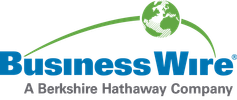 AppOnboard App Store Demos are Unlocking Explosive Growth of Apps and Games in Emerging Markets via Google Play Instant
Today AppOnboard, a mobile app demo technology and analytics platform for developers, has announced that AppOnboard's App Store Demos have experienced wide global adoption since launching in late August, especially in emerging markets. App Store Demos allow users to demo apps and games directly on the Google Play Store without a download, via Google Play Instant.
This press release features multimedia. View the full release here: https://www.businesswire.com/news/home/20181018005368/en/
AppOnboard's App Store Demo for FoxNext Games' MARVEL Strike Force (Photo: Business Wire)
"AppOnboard and its technology has been one of the driving factors for this growth," said Google's Ben Frenkel. "Many developers have leveraged App Store Demos to enable their Google Play Instant apps quickly and without needing to dedicate their own engineering resources."
Today, Google holds its annual Google Playtime event in Berlin and San Francisco, where top developers from around the world gather to discuss the latest features and best practices for Android and Google Play.
"The appetite for the 'Try Now' button on Google Play rivals anything I have seen in mobile since the launch of mobile app stores," said Jonathan Zweig, CEO of AppOnboard.
India and Brazil have been particularly big consumers of App Store Demos to-date. With many international countries lacking comprehensive 3G/4G coverage and WiFi options, Google's "Try Now" button is becoming the default user behavior for experiencing apps in these countries. Previously, apps and games would have to be downloaded in their entirety before they could be tried or demoed.
"App Store Demos, and the Google Play Instant product, are perfect solutions for users in emerging markets," said Bryan Buskas, COO AppOnboard. "These Instant Apps unlock previously inaccessible content and put them at the fingertips of every consumer."
Since launching with its initial set of partners in August, including Jam City, Scopely, Huuuge Games, and Simple Habit, AppOnboard has since helped more global developers activate their "Try Now" buttons quickly and effectively. Superheart Studios recently leveraged an App Store Demo to gauge Android interest for its 3D aquarium game, Ocean Reef Life, and has driven 10,000 daily pre-registrations. Two other worldwide developers, FoxNext Games and Game Insight, were able to showcase their 3D games, MARVEL Strike Force and Guns of Boom, as Google Play Instant apps through the use of AppOnboard technology.
"Getting new users to convert from curious to installed has always been the industry's biggest challenge," said Anatoly Ropotov, CEO at Game Insight. "By partnering with AppOnboard to build our Google Play Instant app, we were able to give potential players a taste of what Guns of Boom has to offer through an instant demo that faithfully reflects the game."
MARVEL Strike Force, a hit Mobile Squad Based Superhero game from FoxNext, partnered with AppOnboard to enable its "Try Now" button at the end of September. The game is currently the #2 Top Grossing app on the Google Play Store and has amassed 5 million downloads to-date.
"The Google Play Instant program is great because it prequalifies players and lets them try a game to see if it is up their alley," said Sebastian Kriese, Vice President, Platform Relations at FoxNext Games. "We at FoxNext Games were impressed by the 3D quality our App Store Demo was able to achieve, and we launched our 'Try Now' button much faster thanks to the help of AppOnboard."
App Store Demos leverage AppOnboard's playable demo engine, optimized creative, and user behavior analytics and help developers launch their Google Play Instant apps quickly and effectively. In addition to giving users the ability to demo the app or game on the storefront, developers are also driving higher quality users by launching App Store Demos. Those users who engage with an App Store Demo prior to installing have shown higher retention (+32% D1, +29% D7) and have been more likely to become paying users (+44% D1, +37% D7) when compared to users who install right away.
For more information on AppOnboard or to claim your 30-day free trial of App Store Demos, please visit: play.apponboard.com.
About AppOnboard:
AppOnboard is a mobile app demo and analytics platform that powers Full-Fidelity Demos, which allow users to instantly experience an app or game without downloading it. AppOnboard enables app and game testing as well as product insights and optimization for developers. Founded in 2016 and headquartered in Los Angeles with offices in San Francisco and Seattle, AppOnboard is venture-backed by Korea Investment Partners (KIP), Mirae Asset Management, Mantaray, MTG, Ophir Capital Group, Runa Capital, Troy Capital Partners, 500 Startups and London Venture Partners.
View source version on businesswire.com: https://www.businesswire.com/news/home/20181018005368/en/
Contact information
AppOnboard
Bryan Buskas, 1-424-293-2501
contact@apponboard.com
Tietoja julkaisijasta
Business Wire
http://www.businesswire.com
For more than 50 years, Business Wire has been the global leader in press release distribution and regulatory disclosure.