Artists chosen for Amos Rex's Generation 2023 group exhibition
Amos Rex's Generation 2023 exhibition is the third edition of a triennial presenting art and visual culture by young artists. Through an open call, 51 artists or working pairs were selected for the exhibition. Collectively their works provide an overview of the Finnish art scene, its multidisciplinary nature, and ever richer modes of expression. The open call attracted 528 applications and 1,004 work proposals from artists aged 15-23. Generation 2023 will be held 29 March–20 August 2023.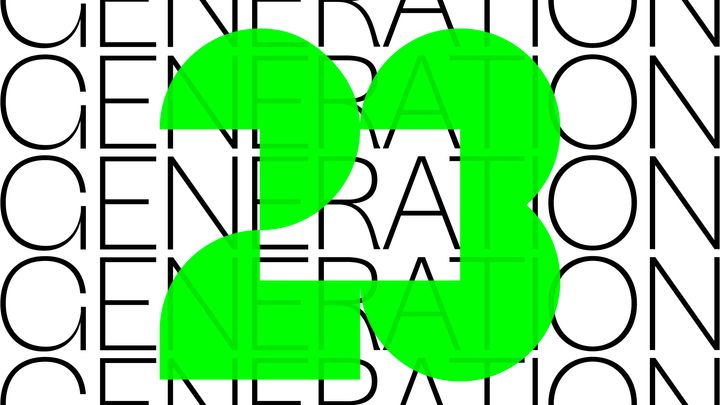 "We now have an ensemble of 51 artists providing food for thought, conversation openers, insights, inspiration, a counterweight to the atmosphere of fear. The artists are justifiably concerned, but at the same time full of hope for the future. Their works open a window into the lived life and the state of the contemporary world from the perspective of young people – a window into the past, present and future," says jury chair Ima Iduozee.
The Generation 2023 artists are:
Alfred Aalto, Bayonle Adelakun, Mimmi Ahonen, Robin Berende & Antti Järvelä, Amos Blomqvist, Saikou Ceesay, Katariina Fortuna, Maija Fox, Suvi Haapaniemi, Claudia Hirvonen, Siiri Hänninen & Jon Pettersson, Aatos Ketvel, Yoonsik Kim, Aarne Kivelä, Aino Kontinen, Samir Kuronen, Heini Laaksonen, Oona Laitinen, Juho Lehiö, Kuutti Lemmetyinen, Janna Lindfors, Auri Lukkarinen & Iris Kareoja, Axel Lyytikkä, Anniina Marjakangas, Kristian Miettinen, Nsambu & Pieski, Emma Oittinen, Veeti Otsamo, Iiris Puustinen, Ilmari Pylvänäinen, Salaado Qasim, Dara Riikonen, Eetu Ronkainen, Johanna Saikkonen, Viivi Saikkonen, Mariia Sennikova, Sofia Sirén, Saga Suni, Karo Tapiovaara, Aino Tillonen, Leevi Toija, Anette Toiviainen, Ida Tomminen, Vertti Turunen, Alina Uura, Juulia Vanhatalo, Karun Verma, Olivia Viitakangas, Ada Vuorinen & Venla Vuorinen, Yu Yue, Rong-Ci Zhang.
The selected works present a diverse overview of contemporary art: including painting, photography, graphic art, sculpture, textile art, as well as media- installation- and performance art. The themes that emerge are current and urgent, ranging from the climate-crisis, questions of gender identity, to the Covid-19 pandemic, our mental health and the role of the arts in addressing difficult issues. Social awareness and responsibility, as well as environmental soundness and sustainability, can also be seen in the reflections of many artists, as well as in the methods and materials used in their works.
The artists were chosen for the exhibition by a jury led by choreographer and director Ima Iduozee. The jury included Generation 2020 artists Anna-Karoliina Vainio and Alex Luonto, museum director Kai Kartio, curator Anastasia Isakova, exhibition assistant Krista Mamia and curator of public programmes Laura Porola.
According to the jury's statement, the level of quality was high, and the panel had to exclude many works of quality.
"There were many eye-opening, inspiring and thought-provoking artists who took strong stands, as well as proposals for works that boldly employed various means of expression and forms of art," Iduozee adds.