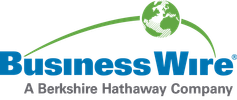 Biker Summer 2017 campaign: Last Chance to Win Great Prizes from Moto-tyres.co.uk
Moto-tyres.co.uk wants to know: For the fifth year in a row, the online motorbike shop is asking bikers from ten European countries about their Biker Summer 2017 travel plans, favourite destinations and longest tours. For survey participants, Moto-tyres.co.uk and its sister shops in other European countries are raffling prizes to get every biker's heart beating faster, including vouchers for new motorbike tyres, a GARMIN motorbike GPS navigation system, and a GoPro camera with helmet attachment. For more information and a link to the survey, go to: www.moto-tyres.co.uk/promotion-biker-summer-2017.html. The Biker Summer 2017 campaign is running until 30th September 2017 – so you still have time to join in and win top-quality equipment for your next bike tour.
This Smart News Release features multimedia. View the full release here: http://www.businesswire.com/news/home/20170919006105/en/
Biker Summer 2017 campaign: Last chance to win great prizes from Moto-tyres.co.uk (Photo: Business Wire)
For even more biker equipment, head to Moto-tyres.co.uk's online shop. Customers can choose from tyres of all types from all the best known manufacturers, from top-quality premium brands to high-performance quality tyres. Thus, each and every biker can find the perfect product for their particular needs and preferences, and can kick-start their Biker Summer 2017 with the best equipment.
About Moto-tyres.co.uk
Whether you're looking for chopper, sport-touring or scooter tyres: bikers will find everything their heart desires in this renowned online store's range. Accessories such as bike tubes and motor oil complete Delticom's bike range. The two-wheeler tyre specialist's portfolio includes all established premium bike tyre manufacturers such as Metzeler, Pirelli, Continental, Dunlop, Bridgestone and Michelin, as well as renowned quality brands such as Heidenau, Avon, Maxxis and Mitas.
Online store for end users: www.Moto-tyres.co.uk
Further online stores in Europe: www.MotorradreifenDirekt.de (DE), www.MotorradreifenDirekt.at (AT), www.MotorradreifenDirekt.ch (CH), www.Pneus-Moto.fr (FR), www.Motorbandenmarkt.nl (NL), www.Moto-Pneumatici.it (IT), www.NeumaticosDeMoto.es (ES) and more.
Online store for dealers: www.Yourtyres.co.uk
About the company: www.delti.com
View source version on businesswire.com: http://www.businesswire.com/news/home/20170919006105/en/
Contact information
insignis Agentur für
Kommunikation GmbH (GPRA)
Henning Jahns
Tel.: +49-511-132214-14
Fax: +49-511-132214-99
delticom@insignis.de
or
Delticom AG
Anne Lena Peters
Tel.: +49-511-93634-8909
Fax: +49-511-93634-8301
anne.lena.peters@delti.com
Tietoja julkaisijasta
Business Wire
http://www.businesswire.com
For more than 50 years, Business Wire has been the global leader in press release distribution and regulatory disclosure.