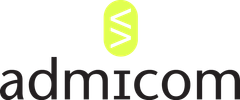 Changes in Admicom Oyj's Executive Committee: Jari Kangassalo nominated as a member of the Group Executive Committee in the role of Business Unit Director, project management solutions
Unofficial translation of the company release on November 2, 2022 at 15:05 pm EET. In case the document differs from the original, the Finnish version prevails.
Admicom Oyj today announced its refreshed strategic direction, according to which the company focuses its strategy on enhancing the productivity of its customers in the construction industry.  
The operating model and organisation at the beginning of the strategy period are based on business units that are built around the current subsidiaries and group shared services, where common functions such as marketing, finance, IT and HR operate.

On this date, Jari Kangassalo, who has been responsible for Tocoman Oy's business since August, will be appointed to the Executive Committee. Kangassalo holds a master's degree in industrial engineering and management and has held Tocoman management positions since 2018. The company has also initiated recruitment to hire a Chief Growth Officer as a member of the company's Leadership Team. The person to be hired will be responsible for the Group's marketing as well as the efficiency of sales operations and the overall customer experience.

As of November 2, 2022 the Group Executive Committee consists of:
Petri

Kairinen

,

CEO

 

Petri Aho,

Deputy to the CEO

,

Finance

, M&A

and

S

trateg

y

 

Anna-Maija Ijäs,

Business

Unit

Director

,

ERP solutions

(

Adminet

,

Lite

and

Hillava

)

 

Jari Kangassalo,

Business

Unit

Director

,

proje

ct

management

solutions

(

Tocoman

,

PlanMan

)

 

Mikko Järvi,

Business

Unit

Director

,

d

ocumentation

solutions

(

Kotopro

)

 

Thomas

Raehalme

,

CTO

, and

Business

Unit

Director

,

software development services

(

Aitio

Finland)

 
Admicom Oyj
BOARD OF DIRECTORS


Additional information:
Petri Kairinen
CEO
petri.kairinen@admicom.fi
+358 50 303 4275
Petri Aho
CFO
petri.aho@admicom.fi
+358 44 724 176
About Admicom Oyj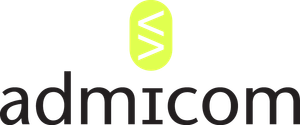 Admicom Oyj
Väinönkatu 26
40100 Jyväskylä
https://sijoittajille.admicom.fi/
Admicom Oyj
Admicom, established in 2004, is a Finnish forerunner and provider of cloud-based ERP solutions especially for small and medium-sized construction, building services engineering and manufacturing companies. Admicom's cloud-based ERP system Adminet efficiently automates the customer company's routines from site and production functions to office processes. Admicom also provides training, consulting, and accounting services.
Our subsidiary Tocoman Oy's software is one of the leading software solutions especially in the construction industry. Tocoman's cost calculation and production management software has a long history and a solid position on the market. By combining the strengths of Tocoman's software with the strengths of Adminet, the end result is clearly the most extensive cloud-based solution for the construction industry.
Our subsidiary Aitio Finland Oy provides its customers and Admicom Oyj with software solution development services, as well as related integration and maintenance services, mobile applications and cloud solutions. The subsidiary Hillava Oy develops and markets a cloud-based ERP system especially for field work planning and management. Lastly, our subsidiary Kotopro Oy develops browser-based documentation and information management software specifically aimed at the construction and real estate sector, which facilitates the everyday life of the construction site and improves the flow of information between the parties.
Admicom Oyj employs over 230 professionals in Jyväskylä, Helsinki, Tampere, Oulu, Seinäjoki and Turku. Further information: https://investors.admicom.fi/