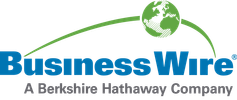 CHASING Launches DORY, an Affordable, Travel-sized Underwater Drone Designed for the Consumer Market
CHASING, a leader in the underwater robot space, has launched their newest underwater drone, DORY, on Kickstarter. It is now available for pre-order with prices starting at $299, and backers will begin to receive orders in October 2019. Smaller than a standard sheet of paper, DORY is specifically designed for the mass market, boasting a travel-friendly size, intuitive controls and quick set up, and affordable price point.
This press release features multimedia. View the full release here: https://www.businesswire.com/news/home/20190923005357/en/
(Photo: Business Wire)
DORY follows the success of CHASING's Indiegogo campaign for GLADIUS in 2017, which ended with 1629% funding and 100% delivered to backers. After setting the standard with affordability and functionality in underwater drones with GLADIUS, and winning the Red Dot Product Design award with GLADIUS MINI, CHASING is once again setting new benchmarks for quality with DORY.
Each purchase of DORY comes with the drone, a tether, Wi-Fi buoy, and charger starting at just $299 for Super Early Bird pricing. As an additional add-on, early backers can purchase a specially-designed backpack that fits DORY alongside other essentials to make it the ultimate in portability.
DORY's key features include:
● Most portable underwater drone: Smaller than a sheet of paper, DORY can fit into a shoulder bag and be easily transported where you want to use it
● Precise navigation: Perfect for surface cruising and diving, DORY can be controlled from the CHASING DORY mobile app and features intuitive controls
● Share your underwater photos easily: Download your photos and videos to your phone, quickly share on social media channels, or even livestream your dive
● High-quality camera: Capture vivid underwater photos and video with the 1080p camera featuring F1.6 camera lens
● Two player mode: Enjoy dives together with one person focusing on maneuvering DORY while the other person concentrates on capturing the perfect photos or video
"CHASING is driven to provide consumers the most portable, accessible, and technologically advanced drones,"said Johnson Zhang, CEO of CHASING. "We applied what we learned from the successful launches of our first two drones to DORY and are thrilled to offer the first underwater drone truly optimized for the mass consumer market."
View source version on businesswire.com: https://www.businesswire.com/news/home/20190923005357/en/
Contact information
Eileen Liu
0086-028-87404883
eileen@chasing-innovation.com
About Business Wire

Business Wire
http://www.businesswire.com
For more than 50 years, Business Wire has been the global leader in press release distribution and regulatory disclosure.