City of Espoo's first pilot projects combining exercise, sports and digitalisation have been selected
The selected pilot projects are Hydrohex's project focusing on the development of swimming instruction, the SocialSports mobile app, CSE Entertainment's exercise game runBEAT and Westend Indians' project focusing on the development of esports club activities.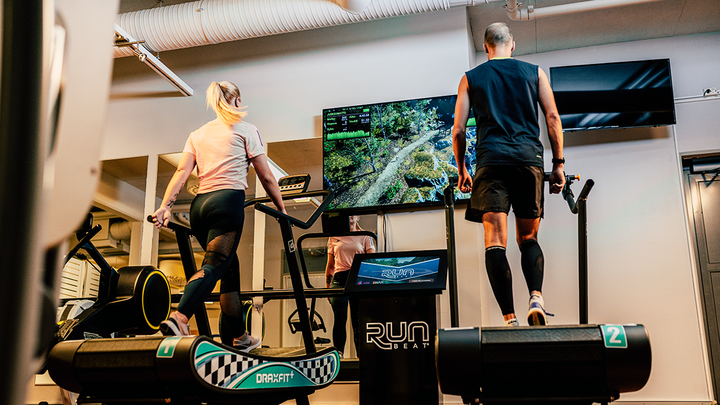 The selected pilot projects combine exercise, sports and digitalisation, enabling new ways of engaging in recreational activities and exercise and providing digital solutions to exercise-related challenges.
All of the pilot projects are part of an Erasmus+ project being carried out by the City of Espoo, the goals of which are to increase Espoo's expertise in the digitalisation of sports, make it easier for local sports operators to utilise digitalisation and activate residents in ways that feel natural to them. The project is funded by the European Union.
The pilot projects will be carried out this spring. The City of Espoo's Director of Sports Martti Merra is happy that both companies and NGOs have joined the project to develop the sports and exercise of the future.
"The EU project allows us to explore new phenomena, in particular, and encourage young people to participate in supervised activities via exercise-based games or esports, for example," says Merra.
Hydrohex's pilot project develops the swimming instruction of children with different language backgrounds with the help of videos. Meanwhile SocialSports compiles low-threshold exercise activities into a mobile app, through which anyone can suggest or participate in events. Exercise game runBEAT gamifies running and walking with the aim of making exercise fun. Lastly, Westend Indians' pilot project offers young people an opportunity to engage in esports as a hobby as part of a sports club.
The pilot projects combine exercise, sports and digitalisation in different ways
All of the selected pilot projects utilise digitalisation in slightly different ways. More detailed descriptions of the pilot projects are provided below.
Hydrohex: Development of children's swimming instruction
"The Leppävaara indoor swimming pool uses a service for swimming instructors provided by Hydrohex, which makes it possible to utilise high-quality technique videos shot both above and below the surface in swimming instruction. The service saves time in instruction and allows movements to be more effectively illustrated regardless of the language and skill level of the children being taught.
The aim of the pilot project is to help swimming instructors save time by allowing them to adjust the order of the videos and thus build their own sets of instructional materials.
A version of the service with more extensive customisation options will be piloted with swimming instructors as part of school swimming lessons in spring 2023. The aim of the project is to improve the effectiveness of limited school swimming lessons and further improve the chances of learners with different language backgrounds and special needs to learn how to swim."
SocialSports: mobile application for sports and exercise events
"SocialSports is a mobile app through which anyone can participate in low-threshold sports and exercise activities or create their own activities.
During the project starting from May, Espoo will be organising a range of free-of-charge sports and exercise activities that residents of Espoo can participate in. These sports and exercise activities will continue to be organised throughout the summer.
The application allows users to create their own activities, such as ball games or shared running sessions, for other people to see. In other words, SocialSports is like a platform for yard game culture for adults. SocialSports wants to improve people's wellbeing by providing access to more sports and exercise opportunities and opportunities to meet new people. The aim is to build a new kind of community-oriented and diverse sports and exercise culture for adults."
CSE Entertainment: everyday activity with the help of an exercise-based game
"The aim of the pilot project is to encourage everyday activity and increase independent exercise. To do so, CSE Entertainment utilises a Finnish innovation: an exercise-based game called runBEAT.
runBEAT gamifies walking and running in a natural-feeling manner with the help of non-motorised treadmills. With runBEAT, you can enjoy or train at your own pace in gorgeous virtual environments, compete, play or carry out fitness tests in a new and captivating way.
The trick is turning exercise into a fun and interactive activity that you enjoy doing together with other people, even though you are still fundamentally engaging in exercise.
During the pilot project, CSE Entertainment will be collecting user experiences from an educational institution and a sports centre to gain as broad a range of feedback as possible. The pilot project will culminate in the creation of an exercise game area for a side event of the 2023 European Athletics U23 Championships.
User data will be collected throughout the pilot project, in addition to which user experiences will be collected with the help of surveys.
The aim is to make exercise-based gaming a regular tool for increasing the physical activity of the residents of Espoo in the future. Exercise-based gaming could potentially be the deciding factor that inspires otherwise passive people to take up exercise – first through a game and then through more traditional forms of sports and exercise."
Westend Indians: an opportunity for young people to learn about esports
"The aim of the pilot project is to help young people in Espoo learn about esports and provide them with new opportunities to engage in esports as a hobby. Westend Indians will also offer school groups a chance to visit their gaming facility at Otahalli in Otaniemi, allowing pupils to learn more about esports.
There are currently very few opportunities in Espoo for people to participate in esports club activities, even though there are plenty of gamers. During the pilot project, Westend Indians will organise activity groups of different skill levels and provide demand-based coaching and a good environment for young people to play games together and have fun engaging in esports as a hobby.
In the future, the aim is to also establish groups that will engage in some light physical sports in addition to esports."
Modernizing sport to foster a new active generation project
The aim of the project is to create the foundation for future recreational activities. Sports and exercise are being transformed by new technologies while at the same time digital services are facilitating new ways of engaging in hobbies and giving rise to new phenomena.
The aim of the project on the digitalisation of sports and exercise is to promote the effectiveness of digital phenomena, improve municipal residents' opportunities to engage in recreational activities, and enable experimentation with digital phenomena.
The project is coordinated by the City of Espoo's Sports and Exercise Unit and involves extensive cooperation within the Sector for Economic Development, Sports and Culture and with the Growth and Learning Sector. The project is funded by the European Union.
The next application round for pilot projects will be organised in late May/early June. Pilot projects can be proposed by individual residents, companies, internal City organisations and NGOs. A pilot project is a small-scale, short project that provides opportunities to test new kinds of functions or new forms of cooperation.
Read more about the project here.
Contacts
Martti Merra
Director of sports
City of Espoo
043 8249586
martti.merra@espoo.fi


Kimmo Leinonen
Project manager
City of Espoo
040 6394696
kimmo.leinonen@espoo.fi

About Espoon kaupunki - Esbo stad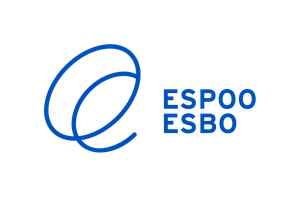 Espoon kaupunki - Esbo stad
PL 1 / PB 1
02070 ESPOON KAUPUNKI / ESBO STAD
+358 9 816 21
http://www.espoo.fi
Espoon kaupungin liikunta ja urheilu vastaa noin viidensadan liikunta- ja ulkoilupaikan käytöstä ja kunnosta. Seitsemän urheilupuistoa, kuusi urheiluhallia, noin 100 urheilukenttää, 8 avantoa, noin 200 kilometriä hiihtolatuja, kiintorasteja ja uimarantoja. Lisäksi satoja ohjattuja liikuntaryhmiä viikottain. 

Koko Espoo liikkumaan! Omatoimisesti, ohjatusti, luontoon ja liikuntapaikoille!

www.espoo.fi/liikunta | www.espooliikkuu.fi 
#EspooLiikkuu @espooliikkuu
Subscribe to releases from Espoon kaupunki - Esbo stad
Subscribe to all the latest releases from Espoon kaupunki - Esbo stad by registering your e-mail address below. You can unsubscribe at any time.
Latest releases from Espoon kaupunki - Esbo stad
In our pressroom you can read all our latest releases, find our press contacts, images, documents and other relevant information about us.
Visit our pressroom